"MARLEY" a documentary by Kevin Macdonald

Multiple Dates

Brooklyn, NY
Who's Going
Loading your connections...
Event Details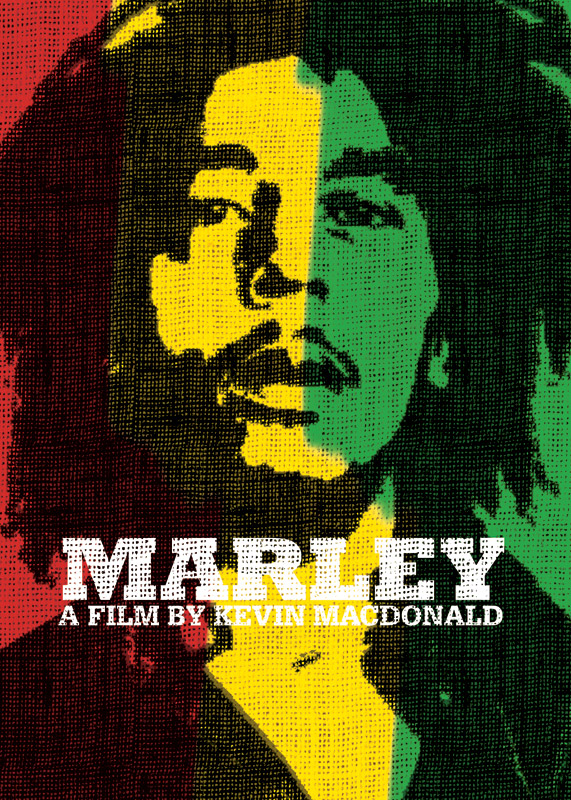 "I think what's great about the film is though there have been a lot of things done on Bob, I think this one will give people a more emotional connection to Bob's life as a man – not just as a reggae legend or a mythical figure, but his life as a man."
 – Ziggy Marley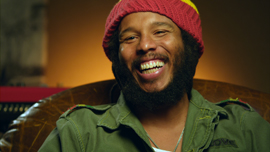 SYNOPSIS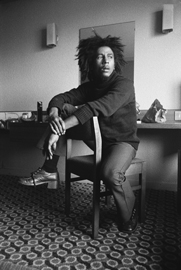 Bob Marley's universal appeal, impact on music history and role as a social and political prophet is both unique and unparalleled. MARLEY is the definitive life story of the musician, revolutionary, and legend, from his early days to his rise to international superstardom. Made with the support of the Marley family, the film features rare footage, incredible performances and revelatory interviews with the people that knew him best.
From Academy Award-winning director Kevin Macdonald  (One Day In September, The Last King of Scotland) comes the story of a towering figure of musical history, whose music and message has transcended different cultures, languages and creeds to resonate around the world today as powerfully as when he was alive.
MARLEY will make its world premiere at the Berlin Film Festival this month followed by its North American premiere at SXSW.  Magnolia Pictures will release theatrically and on VOD on Friday, April 20th.

 ABOUT THE FILM
For nearly half a century, Bob Marley – the musician, the revolutionary, the legend – has influenced various populations at a global level that remains unparalleled. Marley's passing in May 1981 not only left a huge void in what is perhaps modern music's most spiritual and yet accessible genre, reggae, but also, as a testament to the star's power, set the stage for the unprecedented, posthumous growth of his fan base.
The enduring nature of Bob Marley's fame is anything but a simple pop music phenomenon. Just one index of it is the success of the Marley compilation album "Legend," which is one of only 17 albums to pass the 10-million mark in sales (in 2009), continues to sell at the rate of about 250,000 albums per year, and is the second-longest charting album in the history of Billboard magazine's record-keeping. With an ever-growing fanbase (as evidenced by his 33+ million roster of fans on Facebook and Twitter), his fame has elevated his stature to one of a spiritual beacon.
More than 30 years later, the undying messages that go beyond his music make Marley a cultural force to be reckoned with. His way of living was in many ways a political act on the world stage, across the world's continents. Today, wherever politically minded youth seeks ways to find solidarity (as was exemplified over recent months by the popularity of Bob Marley's music and imagery amidst scenes of protest in the Middle East and Africa and at the Occupy Wall Street demonstrations and its many offshoots), they find him to be an ever-potent cultural touchstone. And yet, for all the loyalty shown to the icon, and all the renewing excitement for those still discovering his legacy, many mysteries and unanswered questions have remained. A glut of concert films, biographies, DVDs and unauthorized videos already have attempted to explore his story over the years since his death, but the man himself remains almost as enigmatic as he is beloved.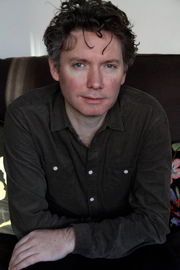 Now, through the unprecedented, combined efforts of the Marley family, Oscar-winning master filmmaker Kevin Macdonald (The Last King of Scotland, Life in a Day, One Day in September) and Shangri-La Entertainment (Shine a Light, Heart of Gold), many of those questions have been given an answer, and many of those mysteries have in great part been solved.
"The thing at the back of my mind," Macdonald explains, "the question I wanted to answer in making the film, was: Why does he still speak to people around the world (because it's clear that he does) and why does he speak to people so much more profoundly than any other rock artist or popular music artist….What I was fascinated to try to do in this film was to make something very personal. Who is this man? Why did he become so successful? What was the message that he had to give out to people?"
With his documentary MARLEY, which was made with the full cooperation of the Marley family and embraced a variety of sources and speakers who have previously gone unheard, Macdonald brings the legacy into a new generation and lends an often exuberant and moving perspective to a legend.
Beyond the joyous and upbeat quality of many of the film's sequences (Bob's music was uplifting even in its darker moments), the film delivers a depth of information and insights that would have been impossible without the kind of cooperation the Marley family have offered. Bob's wife Rita and his children, friends and musical colleagues, have opened their hearts, minds and memories to Macdonald and his team. As a result, their expansive interviews and the unparalleled and unrestricted access to a trove of archival imagery mean that this film will stand as the one definitive record of the Bob Marley legacy.
However, the filmmaker's eventual attachment to the project came in stages, over a long period of time.
"My first involvement at all with the universe of Bob Marley," recalls Macdonald, "was about six or seven years ago. I was approached by [Island Records founder] Chris Blackwell about whether I wanted to do a film about what would have been Bob's 60th birthday celebration in Ethiopia. Chris had the idea to make a film about flying a load of Rastas from Jamaica to Ethiopia for the first time, and seeing the concert through their eyes. I thought this was a great idea, and so I did a lot of research about Jamaica, but nothing really came of it."
At the time, Macdonald claimed only an interested layman's knowledge of Bob Marley's life and career. Like many casual fans worldwide, he knew the man so often referred to as a "reggae superstar" had achieved a level of popularity even more remarkable for its breadth across the globe than for its depth.
"Then I went off and made The Last King of Scotland, which I filmed in Kampala in Uganda. And one of the things that really struck me – because I had Bob Marley on my mind a little bit – was that as I wandered around, particularly in the poorer areas of Kampala, I saw all these Bob Marley images everywhere – on flags and graffiti, with lyrics put up all over the place – quotes from his songs. And I thought, 'This is amazing. What is it about Marley that has traveled the world? What is it that means something even in Africa, even in Uganda of all places?'"
Then, in March 2010, Macdonald received a phone call from the producers at Shangri-La Entertainment to tell him that they – including Shangri-La founder Steve Bing – were committed to making the definitive movie about Marley, and that Chris Blackwell had recommended him as a possible director. Macdonald says that he has now come to believe that he was simply destined to be the man to tell this unforgettable story.
"What is to be must be – that old saying is something that we really believe in," says Bob's oldest son, David "Ziggy" Marley. "So Kevin was supposed to do the documentary, is how we look at it. I wasn't worried, I wasn't fussing….I knew it would get done, and I knew it would get done by whoever was supposed to do it in the first place."
And so, Macdonald would begin the process of working with the Marley family – chiefly Ziggy, his sister Cedella (named for Bob's mother), and their mother, Bob's wife, Rita Marley.
"The attitude I had," Macdonald remembers, "was to persuade them nothing good has really been made in terms of a documentary about Bob, and now was the time to do it before even more people pass away. That's what I said to Ziggy when I first met him – I said, 'I want to do the most conventional thing possible. I want to go out with a camera and interview absolutely everybody.  I'm not going to just stick with who they've talked to before.'…. A problem with a lot of the big stars – in particular Bob because he's almost got this image of a prophet – is that people forget to ask the personal questions – what was his family like?  His father? Why was he like he was? Why was he so driven?"
Of course to aid his compelling narrative, Macdonald has used some of the great Bob Marley material – including "Exodus," "No Woman, No Cry" – in addition to a few obscure but illuminating discoveries. But he discovered that, despite yeoman work by seasoned archival researcher Sam Dwyer, there was precious little material to be found, either from the musician's youth, or from his fledgling years as a reggae performer.
"Obviously one of the challenges with Bob is that there's so little great archive footage," said Macdonald. "There's nothing at all of the first 11 years of his career.  From 1962 to 1973 there's not a single piece of footage, and only a handful of photographs."
Case in point: The Wailers, the breakthrough group that Bob formed with Peter Tosh and Neville "Bunny" Livingston, once simultaneously had five of the top 10 singles on the Jamaican charts early in their career, yet despite their relative prominence at the time, the interest and infrastructure necessary to chronicle their career was simply lacking.
"It just shows a lot about what Jamaica was like then," said Macdonald, "and what the standing of Jamaican music was as well – that nobody filmed the Wailers, nor, for many years, took them seriously."
So in interviewing some 60 people, with maybe half of those interviews being cut into the film, the director had Marley's ongoing legacy in mind: "That's history that can go into the archive." With what he does include in the film, Macdonald lets Bob's story be told by the voices of those who knew him best.
Macdonald credits Bunny has one of two key interview subjects included in the film, who guide the audience through the film – especially Bunny, who knew Bob since they were children, and whose recollections take the audience through until 1973, and the split in the band. After that, the chief narrative duties are taken over by Neville Garrick, the Wailers' artistic director, who was with Bob through the remainder of his life. Garrick was, like Bunny, "very articulate and inventive with language," Macdonald recalls. "Both of them were very fun to listen to."
Given the mixed feelings many Jamaican performers, and the Rastafarians especially, have about the music business culture they came up in, enlisting Bunny and some others was no simple task. "It took us many, many months. He was suspicious and felt the story of the original Wailers had not been told accurately in the past. And he feels that, as the last survivor of the Wailers, he wants to shape that history, understandably, because he feels he, and the story, have been misrepresented. It took a long time to persuade him that we wanted to make a fair and balanced film, and the people putting up the money to make the film don't actually have the final say. This is a completely independent project.
"Once Bunny signed on, he gave the interview a full and willing day, and came appropriately robed, and accessorized," says Macdonald. "He's very conscious of his look and the thing that I was most impressed with was the pipe that he had with him, which was made out of a carrot. He clutched this carrot all day. And I said, 'What is the carrot?'  He said, 'it's my pipe,' and he was puffing on this all day. That seemed highly appropriate for a man called Bunny."
"An important part of the process was to discover people like Dudley Sibley, who's the recording artist, and studio janitor, in Studio One, and lived with Bob for a year or two in the back room there. Nobody had ever interviewed him before – perhaps they felt he was kind of a goofy-looking guy who's maybe a little crazy. But actually he was fascinating and his memories were unsullied, and he had this firsthand insight of living cheek by jowl with Bob in this room before he was Bob, as it were."
The filmmaker's exhaustive interviewing process resulted in a number of other unexpected – and otherwise unavailable – revelations, including from Bob's close white cousin Peter, who Macdonald says "nobody had thought to speak with before."
"A real key for me," says Macdonald, "was trying to understand the importance to Bob's life that he was of mixed race.  It's hard for some of us in both Europe and America to understand the stigma attached to that. And Bob, coming as he did from the deep countryside in his own day, one of the truly black parts of Jamaica, felt that stigma attached to being of mixed race, and not just from the white side of the island but also from the black side."
Cedella says that she felt confident that Macdonald, perhaps best known for illuminating both the mythic and shabby sides of dictator Idi Amin as portrayed on film by Forrest Whitaker, would delve knowledgeably into the issues of race and colonialism that ran as threads throughout Jamaican life, from the island's harsh colonial legacy through the rise of Rastafarianism.
"By coincidence I had just watched The Last King of Scotland when Chris called me and said, `Listen, I have this director in mind.'  And when he told me, I said, `Really? I just watched something that he made, and it was just so real.'"
Cedella was particularly struck by the presence of Bob's half-sister, Constance, who is depicted in the film listening to the song "Cornerstone," written by Bob after an unsatisfactory and remote meeting with his white uncle. Constance was clearly moved.  "I'm glad Auntie Constance was in here," says Cedella. "She knew Grandpa's [Norval Marley] family better than Dad did."
The director's access to the Marley family proved invaluable when it came to understanding many of the deeply moving and sometimes surprising truths about Bob's life and relationships which their conversations revealed – many tremendously personal details, which brought to the film, for the first time, a full and rounded portrait of the musician and the man.
Macdonald found himself touched by the grace Rita Marley showed in speaking of Bob's rather wandering eye. Of Rita, Macdonald says: "She comes out of the film to me as someone who's quite noble in a way, because she's clearly had to put up with a lot on a personal level. You feel [Bob] obviously caused her pain and caused Cedella, their daughter, pain in the way he had behaved. But they not only forgive it, they clearly feel that what he was doing was so important, and that the message that he was spreading was so much more important than those details of personal feeling."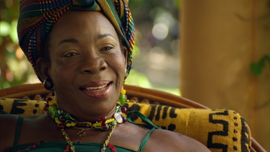 Rita's words in the film only deepened Cedella's respect for her mother. "I said to her, `Mom, they don't make women like you anymore.' I guess, back in the '60s, when you fall in love like that, you fall in love, you know? There are days when I go into my mom's room and she'll be talking and I know there's nobody in the room.  So I'll knock on the door and I'll say, `Mom, who are you talking to?' And she will say, `Oh, my boyfriend, Robbie.' That's what she called Dad. 'What are you guys talking about?' And she says, `I'm just making sure he's taking care of himself.' She just loves my dad. She loves him. It's not that she's not going to get angry if he's doing what he's doing, you know? But she loves him beyond that."
Among the other interviews conducted was one with the legendarily private and diffident Chris Blackwell, who, Cedella says, was vigilant in keeping the focus on the star and not the Island Records label head who guided him. "He's always telling me, 'You know I never liked taking a picture with Bob'," remembers Cedella, "but Dad respected Chris and his ear."
 For Marley's son Ziggy, the key revelatory moment in the film is the testimony of the nurse who shepherded his father through some of the agonizing final days of his terminal cancer in a European clinic. "Some of that I hadn't heard or seen before, and that was very emotional and insightful," he says.
"I think what's great about the film," Ziggy continues, "is though there's been a lot of things done on Bob, I think this one will give people a more emotional connection to Bob's life as a man. Not just as a reggae legend or a mythical figure, but his life as a man, you know? The struggles he went through."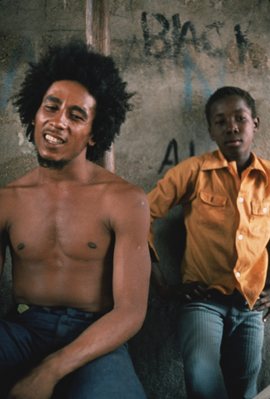 Macdonald's summation of MARLEY is a testament to the deeper insight he has achieved: "I feel that that one of the reasons Bob has lived on is because he speaks to the oppressed people of the world, be they in the United States, or Britain or Germany, but more than anything else, he speaks to people in the developing world who feel like they've been given a bum deal, who feel like they've been hopped over by the west or whatever.  And here's a voice telling them, `Your turn will come.  You're down now but you're going to get up there.'"
TWO SHOWS DAILY
DOORS: 6:45PM/ SCREENING: 7:30PM
DOORS: 7:30PM/ SCREENING 10:15PM
Have questions about "MARLEY" a documentary by Kevin Macdonald?
Contact reBar
Where


reRun Theater
147 Front Street
Mezzanine, Rear


Brooklyn

,

NY

11201