Are you using Facebook and Facebook Ads for your business? Learn how to avoid costly mistakes that even the most experienced marketers make.
About this Event
One of the biggest challenges to Facebook marketing is paying too much per click. This is one of the most common mistakes that marketing professionals make. Many focus on the creative material and creating an "engaging" ad, but the information they're using to target customers is completely wrong.
When this happens, your cost per ad click can skyrocket to $1 or even more per click. As you can imagine, this can quickly get expensive.
How do you get this demographic information? To do that, it helps to understand the reality of the Facebook landscape and how to organically grow. Here's a quick video
Well, too many professionals use the metric of likes and clicks to gauge the success of their campaign. But, those who fail with Facebook marketing simply make up who they think their ideal demographic is. They make educated guesses as so who their target audience members are and that's what is then used in all their campaigns in an attempt to quickly boost their numbers, which ends up producing very little results.
The better approach would be to build a Facebook fan page, let it grow organically and attract a natural amount of users and fans. These are real people who weren't paid or forced to like your page.
After enough time has passed, you can use the demographic data of those that like your page, to create lookalike audience campaigns to then promote your offer or service. The key here is to find the most active and engaged demographic. Join us for a marketing training session where we'll show you how to do exactly that.
In this event, you'll get to watch over our shoulder as we teach you how to increase social proof and engagement with your Facebook page, which results in more leads, sales and profits!
Social proof on your Facebook page, is a significant conversion factor that helps people see you as an authority and ultimately buy from you. We're going to show you how to build that organically.
We'll also show you how to lower your ad costs and run tests to see how your campaign will perform in smaller regions that your competitors ignore, and how to use this strategy to get quick wins in your marketing efforts.
Attendees of this event will also receive a 7-day coaching program on how to remain focused during these stressful times, and a bonus downloadable marketing manual: Facebook Marketing Unleashed.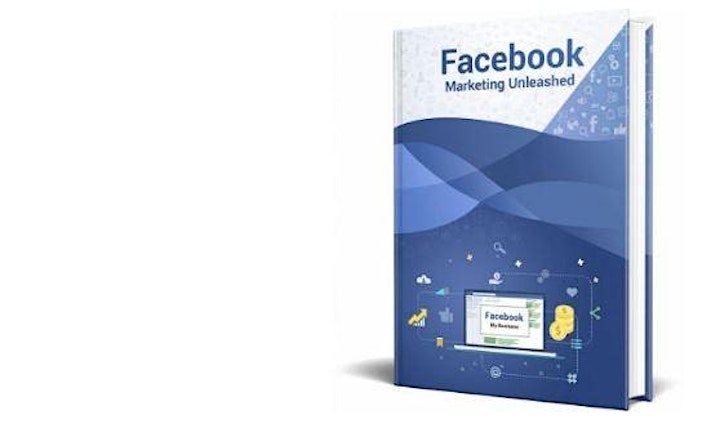 Facebook is by far the biggest social network on the planet. It is the third largest website in the world after Google and YouTube and it has billions of users that use it regularly. With this webinar event and manual, you can leverage the power of Facebook to drive free traffic to your website.
The manual also gives you step by step instructions, so you can engage in Facebook marketing with a higher than average chance of success.
Here are some of the topics this manual covers:
Topics covered:
Facebook Marketing Mistakes to Avoid
Most Effective Ways to Market on Facebook
Paid Page Boost Campaign
Paid Traffic Campaigns
Paid Lead Generation Campaigns
Facebook Pixel Retargeting Campaign
Optimizing Your Facebook Ad Campaigns
There's nothing quite like this, and you can download and take it with you anywhere.
So, join us for this FREE webinar event and learn how to increase your Facebook audience naturally. Then, with the bonus Facebook Marketing Unleashed manual at the end of the presentation, you'll be able to take full advantage of everything Facebook has to offer.