Description
Beloved Kingdom Entrepreneurs and professionals
"Growth is the only guarantee that tomorrow is going to get better". This is what John Maxwell said recently.
As we begin 2017, I believe all of us want this year to be better and far more fruitful. This cannot be done in the flesh alone…… It can ONLY be achieved by having the Lord Jesus as our partner.
Everything we do, we at KBN believe in challenging the status quo. We believe in doing things differently. The way we challenge the status quo is to build our members to achieve growth and fulfill their God given purpose.
If a Christian believes what he really believes, and puts to practice, great things can happen.
This year we believe you can achieve an OVERFLOW in where you are – whether it's in your business or in your workplace.
It's time to say I will not be an average, but an overcomer. I will no longer be a victim, but a victor.
In line with this we have invited Dr Rev Peter Kumar back in February to Melbourne and Bendigo to conduct seminars called:
MARKETPLACE OVERFLOW
Melbourne: 9th Feb. 6.45pm
Bendigo: 10th Feb. 6pm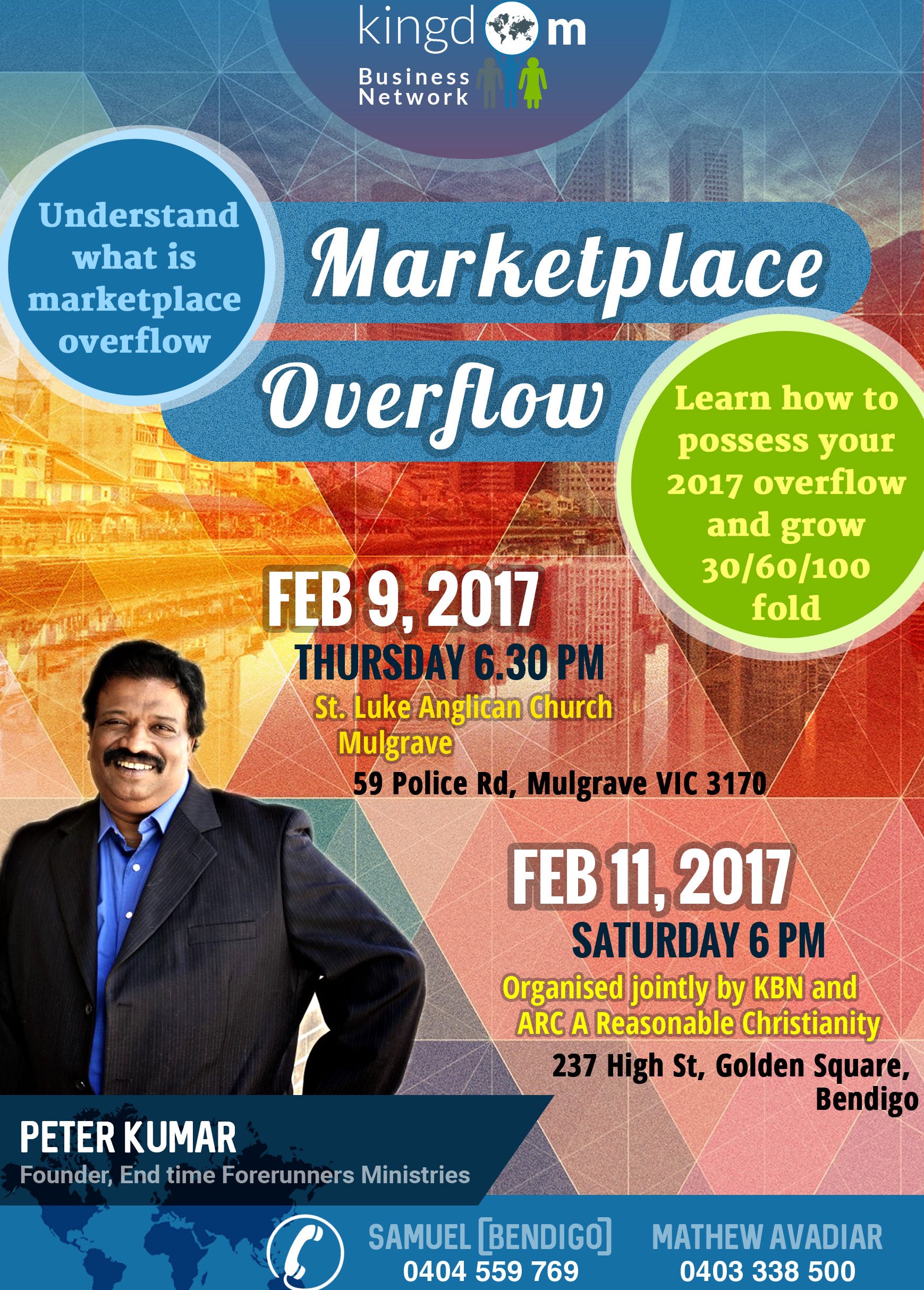 Thank you
Kingdom Business Network Team