Marketing Your Business - How to Attract & Keep New Customers 01282019
Description
Marketing Your Business - How to Attract & Keep New Customers
In the lightning-fast world of today's business, doing things the same old way is a recipe for disaster. Plod along with the old, tired marketing techniques and the customers will fly past you. You need to get into the fast lane.
The Marketing Your Business workshop, provides more productive approach to growing any kind of business, serving any kind of market. You can STOP chasing after leads and customers and instead attract them irresistibly to you like moths to light. You'll discover how to create focused, targeted marketing that delivers the exact customers you want through a carefully engineered lead attraction, conversion, and retention system.
Speaker's Bio: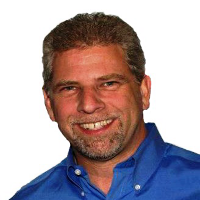 Mark Klipsch, SCORE Member
Best Selling Author, Speaker, and Consultant, Mark Klipsch has over thirty-seven years of professional experience with a discipline in marketing, business development and risk management. He has helped build companies in construction, trucking, international logistics and financial services. Known within numerous industries for his expertise with direct response marketing and problem solving skills, Mr. Klipsch is routinely referred by both clients and competitors. He is author of the book "Marketing Mindset" and regularly speaks before audiences of business owners and those with aspiring entrepreneurial interests.
---
Cost:
All SCORE workshops are $45 with pre-paid registration; Fontbonne students free with valid student ID; Veterans are $25 with valid Military ID. $55 at-the-door, subject to availability.
GUARANTEE YOUR SEAT - REGISTER NOW!