Marketing to Women: Economic Powerhouses Your Brand May Be Overlooking
Description
As we wrap up Women's Month, we wanted to take a moment to focus on women as consumers and how we go about marketing to the economic powerhouses that are women!
In the US, Women account for over 80% of all purchases and over $5 trillion in total sales. As consumers, women tend to consider nine different factors when deciding whether to make a purchase, whereas men tend to be more mission-oriented and consider only a third as many. This presentation on marketing to women will reveal the nature of women's cross-category purchasing considerations and some of the key ways brands can drive more loyalty and build stronger relationships with this highly profitable audience. It will also share advertising and marketing examples of brands and companies that win with women every day.
---
Join us for Coworking Wednesday from 10am to 4:30 and enjoy this specific talk by Janie Curtis from 11 am to 12:30pm!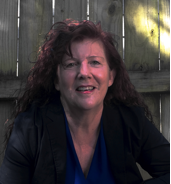 Executive Director of Strategy
Janie is the Executive Director of Strategy at Womenkind, and as such, works with Fortune 500 companies to help them gain a deeper level of knowledge and insight regarding women as consumers, as well as helping them position their brands for success.
Prior to working with Womenkind she was the managing director of one of the leading marketing to women groups, Frank About Women. She has done extensive research into women's mindsets and behaviors, conducting proprietary studies into women's buying behaviors, their attitudes towards the environment and sustainability and the nine key factors they look for when evaluating brands. She has helped high profile clients including Miller Brewing, Kimberly Clark, Hilton Hotels and Hasbro Toys more effectively reach their female audiences. Janie has spoken on topics including women's purchasing habits and women in leadership at the annual marketing to women conference in Chicago.
In a business environment that requires speed of thought and action and the ability to wear many hats, Janie brings a valuable combination of experience and talents to the table. She has extensive experience in the brand strategy sphere having headed up the function for high profile agencies in the US (Euro RSCG & Leo Burnett), and business and client management exposure, having managed large portfolios of businesses as a Group Head (JWT & Leo Burnett). Additionally, her global and entrepreneurial work have also demonstrated her unique capabilities in terms of driving new business, pro-actively, decisively and often single-handedly creating and leading innovating business development ideas, utilizing social media for business growth and adapting to the needs of individual markets.
Janie has worked with Fortune 500 companies that have included General Motors, Procter and Gamble, Walgreens Pharmacies, Kraft Foods and Johnson & Johnson. She has played a leadership role in helping these companies drive the growth of key brands within their portfolios, develop effective and highly competitive brand positioning platforms, more effectively target their consumers and identify market changing innovation ideas.
Janie's constant energy and passion to identify new lenses through which to look at the world, the consumer, brands and the business environment, have led her to develop new brand, business and research tools that dig deeper into audience and brand dynamics.
Janie has held leadership roles for agencies in four different international markets; the UK, Europe, Canada and the US.
Her toolbox includes:
Marketing To Women
Business Leadership
New Business
Client Service
Innovation
Brand Strategy – Brand Architecture and Brand Positioning Development
Consumer Discovery & Insight Development
Portfolio Management
Design & moderation of various qualitative techniques
Ideation workshop development and facilitation
Janie currently lives in the Kansas City area.
---
We look forward to seeing you there and if you're curious about parking, check this out!
- The Sprint Accelerator Team
@SprintAccel