Sales Have Ended
Ticket sales have ended
Although registration has closed for this event, please visit amaboston.org/events for future monthly learning and networking events.
Sales Have Ended
Ticket sales have ended
Although registration has closed for this event, please visit amaboston.org/events for future monthly learning and networking events.
Description
More than 74 million people in the U.S. are part of the latest named generation: Gen Z. That's a huge block of potential consumers for your brand, services, products, and content. But how well do you know them, their attitudes, beliefs and behaviors? How and what types of content drive them? What turns them off? How do they differ from the generations before them? In our February program, learn about Generation Z and what makes them tick. In what promises to be a lively conversation, hear first-hand from GenZ trailblazers and companies that have a laser-focus on this up and coming group of consumers.

Attendees will learn:
- Who is Generation Z and how they are different from Millennials
- Key GenZ characteristics that will guide your marketing efforts
- Best practices and lessons learned through case studies and stories
- Tips to develop content and other marketing materials that resonate with our latest American generation
Confirmed Speakers: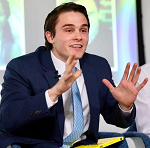 Michael Pankowski, Harvard University
Michael Pankowski is a Harvard student and head of Crimson Connection, a Generation Z marketing consulting firm. He speaks nationwide on marketing to Gen Z, has been published numerous times in Ad Age and PRWeek, and has his first book coming out this year. Crimson Connection is a Generation Z marketing consulting firm run by Gen Zers. We help marketers better understand and connect with Gen Z so they can capitalize on new trends, emerging platforms, and more.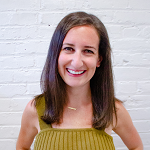 Stephanie Kaplan Lewis, HerCampus Media
Stephanie Kaplan Lewis is the co-founder, CEO & editor-in-chief of Her Campus Media, which she co-founded in 2009 as an undergrad at Harvard. She has been named to Forbes 30 Under 30, Inc. 30 Under 30, EY Entrepreneurial Winning Women and more. Her Campus Media is the #1 media portfolio for college students and GenZennials, with properties Her Campus, Spoon University, College Fashionista, and InfluenceHer Collective.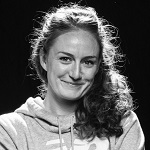 Siobhan Breagy, New Balance
Siobhan Breagy leads athlete activation on New Balance's global marketing team with the goal of propelling NB to top 3 global athletic brand status. She develops athlete-led marketing strategy, digital content and activations that drive NB's performance and lifestyle businesses, while also achieving co-authored goals specific to individual athletes. Prior to this role, Siobhan held roles on the consumer marketing team, focusing on NB's global Gen-Z target, as well as the global digital team.
Moderator: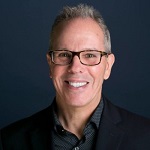 Bob Cargill, President, AMA Boston
Bob CargillThe New England Direct Marketing Association's "Direct Marketer of the Year" in 2009, Bob is a hands-on creative professional who works as a copywriter, content creator, and social media marketer for his clients. In addition, he's a teacher, presenter and public speaker. Follow him on LinkedIn, Instagram, and Twitter.

Agenda:
6 pm – Registration and Networking
6:45 pm – 8:00 pm – Program
Host: