Description
Women in Business "Solopreneurship 101" Roundtable
Wednesday February 20, 2019
This week's topic is:
Marketing Tips for the Solopreneur
A solopreneur has to wear many hats. One very important one is as a marketer. You have to market your business as well as do many other things with a limited amount of time. Learn some best marketing strategies for solopreneurs!
Solopreneur:
An entrepreneur who works alone, "solo," running their business single-handedly. Urban Dictionary
WISE Gets Solopreneurs!
WISE is excited to offer this new series of roundtables! They are for the solopreneur already in business and for women considering becoming a solopreneur. These roundtables will progress in a series, but they will also be stand alone, so you can choose to come to the whole series or just those topics that suit you. Topics being developed will include developing and/or improving your business plan, marketing, professional best practices, networking, time management, creating a team and more!


---
---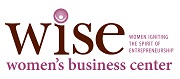 ---
Location: The WISE Women's Business Center is located in The Axa Towers Lobby, 100 Madison St. Syracuse, NY 13202.
Parking: Metered street parking is available on any of the surrounding streets. Pay by meters or Pay by new parking app "Whoosh".
The Hotel Syracuse Parking Garage (located at 199 Harrison St, Syracuse, NY 13202) offers parking for $5.00/day.
To use Whoosh!: Download the free app to your phone and register your vehicle's license plate and a credit card to which your parking payments will be charged.