"Marketing that Matters: Brand Planning Essentials for Growing Businesses"...
Description
About the Program
Read Jen Barth's post on the MCNW Smart Advice Blog
Whether you are launching a new business or repositioning a product or service offering, knowing your audience, identity and brand voice is key to succeeding in today's marketplace. Before you begin the marketing process, do you know who you are- and aren't? Join Branding & Marketing coach & consultant Jen Barth, founder of Big Small Brands, and Designer/Communications Strategist Heather Barta, co-founder of CircleTriangleSquare, for an interactive workshop which will cover:
Brand Planning Basics & Beyond: Learn key branding terms, tips, and tools to help you define, optimize, and grow your brand
Brand Identity Essentials: Tips on creating and evolving your creative identity
Your Brand Story: Finding your unique brand voice and using the power of personal branding to tell your brand story across multiple audience segments
Your 2011 Brand Blueprint: Cut through the clutter of marketing planning with a simple, one-page template that will help you create a marketing strategy that supports your specific brand platform
About the Presenters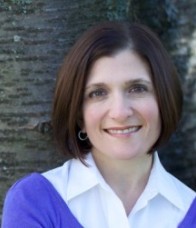 Jen Barth is founder of
Big Small Brands
, a small business branding and marketing consultancy.
With over 15 years of experience in branding, marketing, and sales in the corporate, nonprofit and agency sectors, Jen's expertise includes brand strategy, market research, web content & design, & social media marketing. Her client work has included B2B services, consumer goods, entertainment, education, health & wellness, nonprofit, retail, and technology sectors.
Since moving to Portland in 2009 with her husband (a proud Duck) and identical (yet nothing alike) twin daughters, Jen has also become an active community volunteer in the areas of education, women's health & wellness, and eco-living, and was recently named Oregon's 2011 Delegate for the Mom Congress on Education and Learning, an experience she chronicles through her blog,
1oregonmom.org/
.
Jen has a B.A. in History from Vassar College, with coursework at the New School in New York City, and the University of Edinburgh in Edinburgh, Scotland.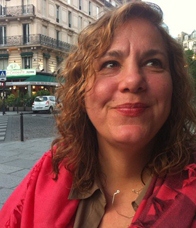 Heather Barta is co-founder of the graphic design firm CircleTriangle Square where she brings insight and solutions-based thinking to create successful visual solutions for every project. Over the past 17 years she has helped clients both large and small gain brand recognition, greater community-based awareness, and higher events attendance through her strategic development and design process.
You can see her branding work around town for some of the city's best know restaurants, wineries, and non-profit organizations. Away from her studio, Heather can be spotted sampling fare from her favorite local restaurants where she is either buttering up one of the chefs for a recipe, or planning her next travel adventure.
She has a B.A. in Psychology and Art from Lewis & Clark College, with a minor in textile arts, and teaches Visual Communication at Pacific Northwest College of Art.
Ticketing Details
Admission is $20 in advance and $25 at the door.

Save by purchasing seminars in bundles of 4 for $60. Learn More.
Consider becoming an Annual Subscriber. Subscriptions cost $100 and allow you to attend unlimited seminars. Learn more.
Coupons, 4-Packs and Subscriptions are redeemed by clicking "Enter Discount Code", entering your unique code, and clicking "Apply Discount"
Already a Subscriber?
Simply click "Enter Discount Code" above the "Order Now" Button, type your unique discount code, and click "Apply Discount"