Description
Simon & Richard
Cordially Invite You To:

Marketing Summit 2 (UK Edition!)

Join Us For A Weekend Of Networking, Masterminding & Fun With The Biggest Names In Marketing

Saturday March 15th and Sunday March 16th 2014:
@ The Manchester Conference Centre
"The 'Must See' Live Internet Marketing Event of the year!"

Hi Simon Warner here and along with my good friend and business partner, Richard Fairbairn, we would like to invite you along to what promises to be the hottest IM event of the year. It's almost a year now since our first Marketing Summit in Manchester and what a blast that was!

What Will You Get Out Of Marketing Summit 2?
• First hand advice from the industry giants
• Attend our informative and entertaining seminars
• Make new contacts and increase your exposure
• Find valuable business opportunities and form new partnerships
• Enjoy our evening of entertainment or hit the town
Networking is crucial to success in IM, and there's no better way to network than face to face. Last year over 120 marketers came from all around the world to attend our first summit. This year promises to be even bigger. In just a couple of days you will make more new contacts than you could in a whole year just networking online. You'll also get to rub shoulders with some of the biggest names in the business and learn from them first hand.


Learn The Tricks Of The Trade From The IM Elite
_________________________________________________________

Alex Jeffreys

Alex is the founder and CEO of 'Marketing With You, Inc' and author of 7 books on the subject of Internet Marketing, with hundreds of thousands of readers. He is regarded as one of the top go-to experts for helping regular people generate huge sums of money online in record time. With endless success stories counting into the tens of millions of dollars and clients from all over the globe, Alex is someone you should definitely study.
This is a rare opportunity to hear Alex speaking candidly about the opportunities staring you in the face that you can start using right away. He will give you everything you need to start making money.
_________________________________________________________
Peter Garety

Peter is a passionate marketer and customer relationship expert. He started in IM in 2008 with no money, but is now co-owner and CEO of Peter Garety Publishing. He is also the creator of 50+ products with 40,000+ customers served.
When it comes to making profits online, there are only a few skills you need to know really, really well. The secret you will learn during Peter's talk is the most important of all of those. If you know how to apply this SECRET to your business, you will COMMAND how much profit you make!
_________________________________________________________
Andy Fletcher

Andy is joint owner of both DigiResults.com, a multi-million dollar affiliate network and Peter Garety Publishing, a 7 figure a year software vendor. He was the first person to have a 6 figure WSO launch and one of only a few people to ever pull off a $250k FE launch.
"How to hire coders that actually deliver, don't require you to re-mortgage your house and don't completely suck". The average IM software product is stillborn. Dead before it's pulled screaming into the world by a soulless doctor who long since stopped caring about the result.". It doesn't have to be this way. You can build a software team that delivers high quality software, to a reasonable schedule and without paying through the nose for it."
_________________________________________________________

Soren Jordansen

Soren has been in IM since late 2004, and since 2009 he has had a third ownership in IM Wealth Builders Ltd, a 7 figure a year company. He has had multiple Clickbank and JVZoo best sellers, including the top selling product of all time on JVZoo.
"A cynical look at 'Bob', your average customer - and how you can make millions by selling exactly what Bob wants to buy (without offending his evangelical church!).....Plus how you can escape living from launch to launch, and actually start running a real future-proof company!"
_________________________________________________________

Steve Benn

Steve has been a marketing consultant since 2006 and is the owner of Refractive Media Ltd. He works with numerous corporate clients and tech start-ups.
Steve will be speaking about his experiences creating and selling products and services outside of the IM niche. His recent successes include making almost $300,000 from a single product - with no affiliates!
_________________________________________________________

Neil Murton

Neil is the co-owner of DigiResults affiliate network and is an authority in copywriting. He has been writing copy for 8 years and has racked up multiple six-figure launches and over 7 figures of sales in IM alone, with more in other niches. A sales funnel from him costs around $12,000!
"A line-by-line breakdown of one of my best-converting sales letters - what it did, why it worked and how you can use the same psychology in your business."
_________________________________________________________

Jonathan Royle
Royle has dominated the Hypnosis niche (and related niches) for well over two decades and has mastered both offline and online marketing strategies, which have now been used in many niches to pull in over $1.2 Million Dollars on a couple of recent projects alone. With dozens of books on Kindle and in paperback on Amazon, literally thousands of DVD, audio and related products released to date, in excess of one million of his physical products have been shipped all over the world and in the past 5 years his digital sales have shot through the roof.
"Unique Product Creation (for any niche) and Profitable Marketing has never been easier than using Royle's Lazy Man's Hypnotic Maketing System".
_________________________________________________________
Michael Christon
Michael has been described as "creative", "insightful", "outrageous results-creator", "a man of great integrity", "dynamic business thinker", "kick-ass strategist", "number one choice", "one of the good guys", "awesome trainer" and "ticking time-bomb of genius ideas". With 20+ years of business and sales success, he is the owner of six-figure business and back room Business Advisor to several multi-million dollar international businesses ...though spends most of his time creating awesome videos just for the fun of it!
"Rise of the Warrior"
"Is the Pricing Apocalypse looming over your business? .....because if you want a real business then you need to quit the cheap tricks and ditch the dumb discounts. Delivered with a potent mix of psychology and good ol' business strategy, you will discover the keys to unlocking the huge profit potential within your existing business…..plus the holy grail for any marketer; how to price effectively."
_________________________________________________________
Leah Butler-Smith
Leah is a highly successful internet marketers and co-owner of MarketinGene. Leah is a Harley Street NLP Trainer & Mindset Professional with 15 years' professional experience working with successful entrepreneurs & business owners.

"The Secrets To Successful Marketing plus Managing Mindset"
Including:
'How To Connect With Others'
'Why Events Are Important'
'Sex Matters, But Size Doesn't Have To!'
'A Splash Of NLP To Boost Your Goals & Success Mind Set'
_____________________________________________________________________
Mark Lyford
Mark has made multi millions of dollars online since 1997 and has been a successful advisor / mentor to many people. He is also a great speaker with many real world lessons to share and is renowned for the 'NO BS' advice and information he is always willing to give.

"Bitcoin & Crypto-Currencies - Welcome To The New Money Revolution"
"Why you should be integrating Bitcoin and crypto-currencies into your online business, and how you can easily get involved in the new money revolution. I will show you how you can make money (and massive profits) from your online business now by jumping in before the gold rush really takes hold!"
_________________________________________________________

Simon Greenhalgh
Simon started out as an electrician and got into marketing as a way to bring in customers. However, he enjoyed a rapid rise to success and within a couple of years, he became one of the top ten WSO sellers of all time.

Simon will be talking about using IM launch strategies in non-IM niches using a wide variety of traffic sources and monetisation methods so your business isn't reliant on affiliates or any one particular traffic source. He will be discussing how to build a business that's more reliable, more sustainable and in a much less competitive markets than ours.
_________________________________________________________

Simon Warner

Co-owner of Inspired Soft and Marketing Summit, Simon started in IM just a couple of years ago and is already a huge success. He got his start in the industry by attending a convention just like this. Although relatively new to IM, this rising star has already had over 20 JVZoo 'Products of the Day', and has brokered on over 40 product launches. Simon now lives with his fiancé on the sunny island of Fuerteventura.

Learn how a stage hypnotist and ex-DJ with no computer skills was able to build a life in the sun in just a couple of years by leveraging the skills of others, and how you can do the same.
_________________________________________________________
Fabian Lord
From battlefield experience in the British Army to investigating murderers, human traffickers, kidnappers, terrorists & robbers in law enforcement to training 6000 corporate staff across the UK...Fabian draws on these many skills & experiences to develop the most creative promotional & marketing strategies that have won the admiration of many well-known celebrity clients. Special Forces trained & awarded with Freedom of the City of London, Fabian has been sought out by some very well-known household name celebs to run their marketing & promotional campaigns. After a closed-door meeting in the USA discussing strategy with someone who worked on the social media aspects of President Obama's first campaign, Fabian found he had a natural aptitude for promoting and protecting clients' interests online. From reputation management, Fabian then moved his expertise into media consultancy, drawing on the £100,000's of specialist training the government had invested in him to develop techniques to get more eyes & ears to his clients' brands. Now a bestselling author, Fabian has amassed a wealth of experience in dealing with both online & offline PR & marketing strategies, developing contacts in the media and the sought after ability to get clients on to the TV & radio.
_________________________________________________________

Say Cheese!!
Our professional camera crew will be filming all of these talks in HD for you to download and keep after the event.
After Dark, It's Party Time!
If it sounds like 'all hard work and no play' don't worry, we've got something incredibly special lined up for you! On Saturday Evening we will be bringing you a whole host of glitz and glamour with our Exclusive Private Party sponsored by JVZoo at Manchester's very own Las Vegas style Casino 235.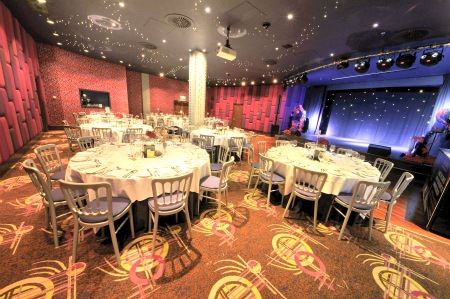 We will be bringing you a myriad of magic, mayhem and mystery with Simon's very own, internationally imfamous Comedy Hypnotism Show. Prepare to be mesmerised!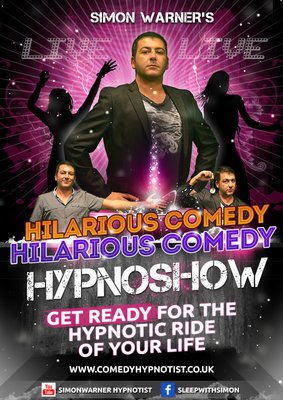 We also have Professional Singer Michelle O'Callaghan who will be sharing her beautiful voice with us in this stylish setting with a whole host of hits from across the decades.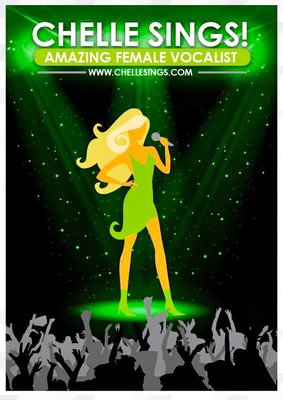 All of this, plus a complimentary drink or two in this super stylish environment, ensures you will be able to smooze the night away right the way through to the very early hours with a 6am Bar for those very hard-core 'networkers'! It'll certainly be a night to remember!
And this night of exclusive entertainment, fun and frolics is included completely free with your ticket!
Where shall we stay?...
Manchester Conference Centre is attached to the Days Hotel on Sackville Street right in Manchester City Centre, close Piccadilly train station and a short train ride from Manchester Airport. Usually a night in the Days hotel would cost £117, but we have negotiated a special deal with the hotel for our delegates. You will receive bed and breakfast for just £87 per night – that's a saving of £30 per night! To take advantage of this special deal you must book over the telephone by calling reservations (open Monday to Friday 9am-5pm) on 0161 955 8000 and quoting "Marketing Summit 2". *Offer NOT available by booking online*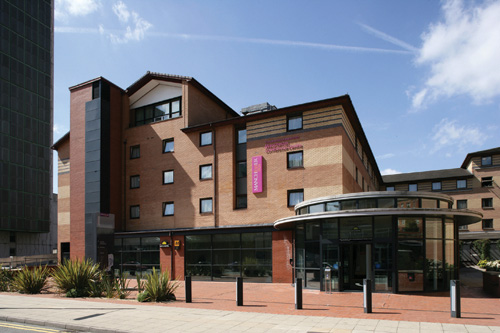 Manchester?...What's all the fuss about?
Manchester is one of the UK's most popular tourist cities. With hundreds of shops, bars and restaurants, there's something for everyone in this cosmopolitan city. Why not check out the stylish bars of Salford Quays? Or how about the lively club scene of Canal Street? For those of you who prefer a more laidback night out, there's the historic and bohemian Northern Quarter, or why not grab a bite to eat in Manchester's famous China Town?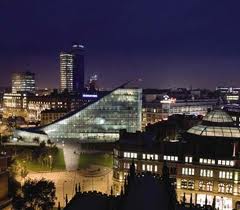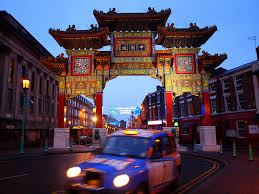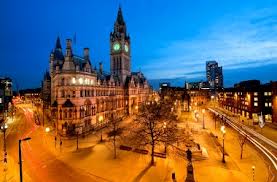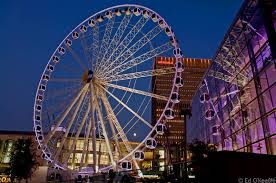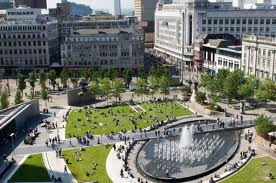 Get Your Ticket Now And Grab A Bargain!
Early Bird only £99 for a limited time only
(Full price £197)
We're really looking forward to you joining us at Marketing Summit 2!
Regards,
Simon and Richard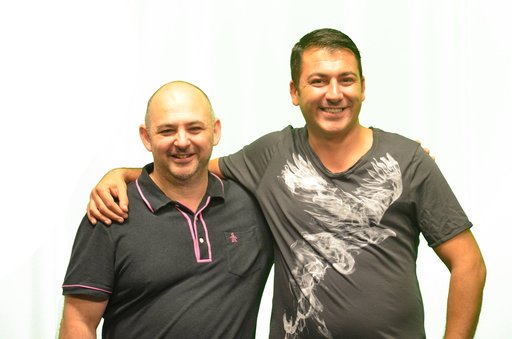 For all the latest news and updates, following Marketing Summit UK on Twitter:
@UKSummit
#markituk