Marketing Summit - The Advanced Edition

Tuesday, September 29, 2015 at 10:00 AM

-

Wednesday, September 30, 2015 at 6:00 PM (BST)
Event Details
Attention: This invite is for serious marketers ONLY:
Are YOU Ready to take your online biz to the
next level?
You

are invited to next level of summit.
This is your ticket to the next level up of
your online income.
Enabling you to unlock and improve your
recurring and passive income, by giving you
personal access to the best marketing brains
in the industry - experts on recurring income,
SASS and huge passive profits.
We all know that the most important thing to
do in business is to not stop climbing.
Why would you?
Stop moving forward and stop moving with the
times and you stop making money. Simple.
The best marketers in the world never stop
trying to improve and increase their success
and profits online.
They're always striving to be bigger and
better off...
More often.
And that's exactly why we've brought them to
you. 8 of the most advanced Marketing Brains
in the world...
Who are experts on massive and recurring
income.
To join you at this:
Marketing Summit: The Advanced Edition.
This is your chance, whatever online income
you're currently making...
To go big.
To go RECURRING.
Marketing Summit The Advanced Edition:
- More SASS
- More Recurring Profits
- More Higher Ticket 
- More Webinar Selling
PLUS
- More Networking Opportunities
- More World-Class Speakers
- More Private Club Parties (no fancy dress
required this time!)
- And We'll Even Feed You All Summit!
Simon and Michelle Warner here,
At our last amazing marketing summit, we asked
you what you wanted to really crack in your
online buisness.
You told us that - 
- You wanted to crack recurring income.
- You told us you wanted to smash the big numbers on webinars.
- You wanted to turn more of your products into Softwares As a Service.
- You want to be able to increase your prices and sell higher ticket.
SO we listened and we grabbed the people who will make this happen for you.
And we've brought them all together for one
very special summit only.
Completely focused on making you those all
important recurring profits, higher ticket
sales, super-successful webinars and
implementing those forever-paying SASS models.
Over two days will bring you more world class
speakers, more networking time than ever
before, more business changing, proft making
gold nuggets and this time...
We're even going to feed you! :)
After the success of Marketing Summit
3...WE'RE BACK in the stunning Hard Day's
Night Hotel...the ONLY Beatle's Themed Hotel
in the World!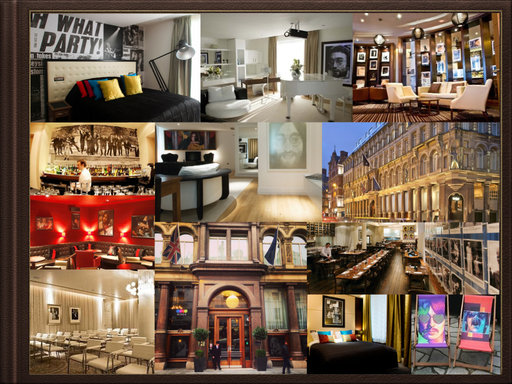 And we're set to take Liverpool by storm yet again! 
Everyone who was at Marketing Summit 3 wil tell you that Liverpool is an amazing city, with a cool, friendly, party vibe!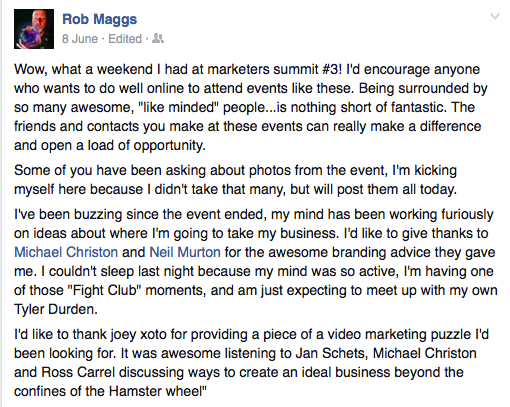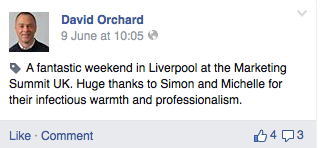 And we're about to make the most of Marketers in the City yet again!
We have some real treats in store for you this
time round.
Including free lunch and refreshments over the
2 days...
PLUS a private networking party at the POSHEST
club in the City...and it's all yours...to
network and drink in ALL night! Dress code:
Dress to impress. (No fancy dress this time!)

So to recap:
What is it?: Marketing Summit UK: Advanced Edition
Who is it for?: Marketers who want to take their businesses to the next level - with a focus on unlocking and increasing recurring profits, SASS, making higher ticket sales work and real passive income.
When is it?: 29th and 30th September 2015
Where is it?: The amazing Hard Day's Night Hotel in Liverpool
Do We have a discount code to stay at the hotel?: YES, absolutely! You will be sent this code with your ticket.
Will we feed and water you during the event?:
YES! You will be served buffet lunch and
refreshments during the whole summit.
Will there be some awesome networking and
party opportunities?: YES! Of course! We have
hired out the POSHEST private club in the
entire city for our VIP Party (Don't worry,
it's dress to impress, no fancy dress and no
particpatory entertainment this time!) It's
total class baby!
Who's speaking and what are they speaking
about? :That's easy. Here we go: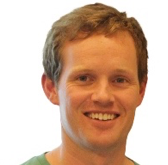 Aiden Booth - (The $5,000,000 launch king)
will present to us 'The 7 P's To A Perfect
Product Launch'.
Aidan Booth runs a multi-million dollar
internet marketing business, selling both
digital and physical products online. He has
turned the process of launching products into
a science, with much of his launch success due
to the way he structures and plans his
marketing funnels. Aidan's last launch (in
June) did over $5 million in sales (and is the
biggest ever JVZoo launch), and paid out well
over $2 million to JV partners.
Andy Fletcher will punch you if you call him a
digital native, but that doesn't make it less
true.
He's got a Masters degree in Computer Science
and has used that to build multiple 7-figure
software and SaaS businesses, and that means
he's got many years of experience at making
devs deliver.
He's done everything from hiring the first
devs in a start-up company to scaling an
existing team to dozens. (Most people think
that last one is a case of 'hire more guys'.
If that's you, it's why your revenue's about
half where it should be.)
He's going to be talking about how you can
build a software team that works as a unit,
delivers on time, and isn't afraid to tell you
when your ideas are rubbish.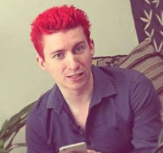 Rob J. Temple will share his proven strategies
for intelligently positioning, branding and
structuring a six or seven figure info-based
continuity program for:
- Maximum conversions
- Maximum retention
- Minimal drop-offs
- Minimum refunds and chargebacks
- Maximum happy customers
You'll learn how to build a truly sustainable
membership site, and how to build continuity
into any (and every!) part of your business...
...and why recurring is literally the most
LOGICAL and natural way to sell information".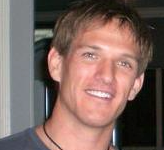 Justin Anderson got the internet bug back in
1995 when he built his first two web sites
dedicated to Nine Inch Nails and roller
blading. After a few startups and a consulting
gig, he started his own web agency in 2004
focusing on creative and strategy.
After assimilating the message from the Four
Hour Work Week, he decided to direct his
experience towards making passive income. He
rolled out his first training info product in
2010, which promptly led to several very
successful SaaS sites in the SEO space.
He's going to share the exact steps he took in
building both info products and SaaS solutions
using an in-house and offshore teams. And,
more importantly, how you can turn your
passions into income streams.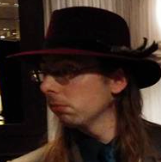 Neil Murton has been selling recurring
products since long before it was cool.
His copy has sold millions of dollars of
subscriptions, both software and information,
front-end and back... and he knows from
experience that you don't need a following
like Tony Robbins to build a successful
continuity.
He's going to be talking about what you need
to do to convert your prospects onto your
subscription product, what kind of products
you can successfully turn into subscriptions,
and why Steve Jobs was an idiot.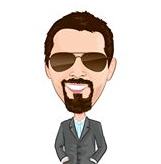 Chris Munch
is your man if you want to know about recurring income, SaaS and building a lifestyle business that makes a huge impact.
After failing to create a free version of
Netflix in 2008, despite getting 250,000
visitors per month, the man behind the avatar
started perpetually travelling the world since
2009 shortly after his blog publishing company
blew up resulting in millions of visitors and
citations from BBC.co.uk, TheSun.co.uk,
His experience in 'Attention Marketing' & PR
led him to launch a suite of successful
marketing products & software, including the
biggest launch ever on the WarriorForum in
2012, and that was just the warm-up!
Chris will be joining us, hot off an 8 month
world trip with his family (including a 1 yr
old!) to share his experience in the last 18
months quietly disrupting a broken industry
'behind the scenes' with the fastest growing
Press Release company in the world.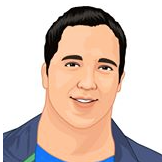 Peter Garety - is founder and CEO of Peter Garety Publishing, LLC - a software development company that he started from home in 2011, and that has now grown to nearly 30 full time team members, multiple 7-figures in revenue per year and over 40,000 customers.

Peter has been an entrepreneur since he was 13
years old and his main skill set is a
combination of strategic vision and marketing.

When asked about the single most important
ingredient of success, his usual answer is:
"Putting the customer's needs first and taking
care of the team members."


Peter believes in leading from the front, and
he is constantly challenging his approach to
business - create better products and make
bigger impact to customers.


When it comes to Peter's presentation, as much
as it will give you a recipe for growth, it
will also challenge your thinking and
approach, so not only you can achieve your
financial targets 10x faster...

...but also, create a path to a complete
financial independence!"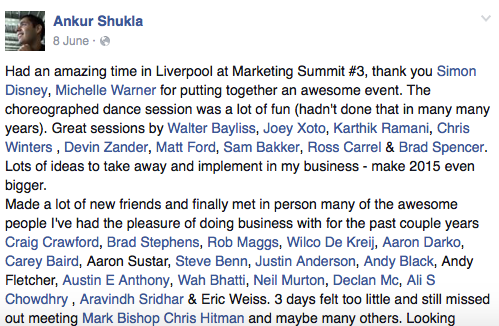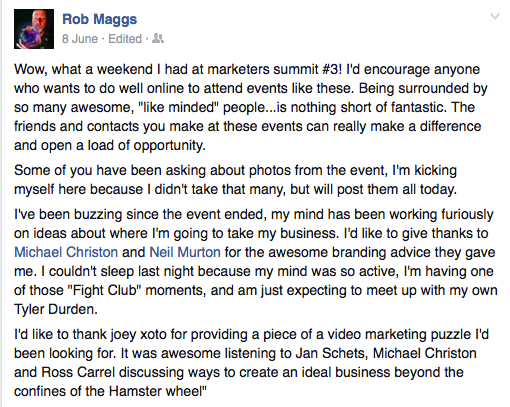 So there you have it...
- Awesome speakers,
- Awesome venue,
- Awesome networking opportunities,
- Awesome city,
- Awesome parties
- And most importantly...
- Awesome results from awesome knowledge sharing.
Are you in?
Thought so.
See you there!
We can't wait!
Chelle & Si x
When & Where

Hard Days Night Hotel

L2 6RR Liverpool
United Kingdom


Tuesday, September 29, 2015 at 10:00 AM

-

Wednesday, September 30, 2015 at 6:00 PM (BST)
Add to my calendar
Marketing Summit - The Advanced Edition