MARKETING STRATEGY - .Your Guide to Increased Revenue by Gerald Johnson
MARKETING STRATEGY Your Guide to Increased Revenue
About this event
MARKETING STRATEGY - Your Guide to Increased Revenue
By
Gerald Johnson - SABACON CONSULTING
This presentation will review a case study of a 1901 button company and the steps they took to improve their marketing strategy and execution.
Attendees of this session will learn about:
Devising a marketing strategy
Customer segmentation
Product / Service segmentation
Conducting the right kind of analysis
Choosing your target customer
Choosing the right media
Maximizing your gross profit
Additionally, attendees will learn how to utilize this information and what steps to take to increase the profitability in their own business.
PRESENTER: Gerald Johnson, CMC®
Gerald is a Certified Management Consultant and the Principal of SABACON CONSULTING, a management consulting firm.
His company focuses on change management by utilizing strategic thinking and data analysis to elevate management's performance.
Additionally, they capitalize on marketing and sales expertise to maximize their client's profitability. He brings his corporate expertise and knowhow to small and mid-size companies.
In addition to his consulting efforts, Gerald is devoted to his community and profession.
He is the President of the Brentwood Chamber of Commerce
Vice Chair of WRMSDC's Minority Business Enterprise Input Committee
CFO of the Industry Council for Small Business Development,
Board Member of the Northern California Chapter of the Institute of Management Consultants USA
Director Consultant for the BNI SF Region.
Gerald approaches every engagement with positivity, passion and persistence and that is what makes him truly special. Gerald is an enthusiastic change management, marketing strategy and salesforce expert who will take your business to the next level.
Gerald's mentor once said, "Nothing happens unless you make it happen" and Gerald has made that saying his own.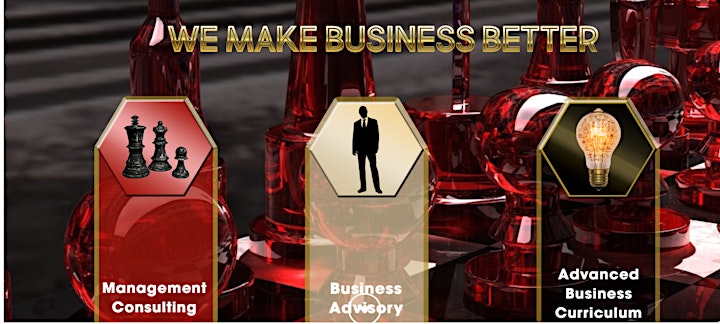 Organizer of MARKETING STRATEGY - .Your Guide to Increased Revenue by Gerald Johnson
We are a membership organization for Minority Business Owners and Small Business Owners. We welcome Small Business Owners and Supplier Diversity Managers to join us for networking events at Hotel Biltmore in Santa Clara, CA.
 Please become a member on our website www.icsbd.org. Membership is only $150/year and you will get one luncheon FREE. Our Luncheons are always on the 3rd Wed of every month at 11AM at Hotel Biltmore except in Nov and Dec when it will be held during the 2nd Wed of the month due to the holidays.