Marketing Secrets Revealed: Lead Generation Summer Event

Thursday, August 16, 2012 from 9:00 AM to 3:00 PM (CDT)
Event Details
 Special Event for Twin Cities Entrepreneurs Only ...
Marketing Secrets Revealed:
Lead Generation Summer Event --
Create a Flood of Targeted, Qualified Leads for Your Business in Just 6 Hours, Guaranteed
Work side-by-side with 3 of the Twin Cities' top marketing experts, to walk away with your own ready-to-go online/offline lead generation package ...

How's business?

Are you on track to beat your goals for 2012?

If not, this may be the most important message you read all year ...

Here's why: There are experts here in the Twin Cities who are reaping huge profits every day by following just a few, simple marketing systems.

And putting their marketing systems to work in your business can be invaluable.

That's because no successful business exceeding $100,000 a year relies on a single advisor, no matter how capable. You simply can't do it all by yourself. And you shouldn't have to!

But here's the challenge: Where do you go for guidance from other successful entrepeneurs who can help you with your business challenges ... without paying a small fortune?

Now, for the first time, you can have access to the Twin Cities' best marketing advisors at a fraction of what it could cost you on your own. Even small businesses and solo entrepreneurs can cash in.

Imagine having your own roadmap to more leads, sales, and huge profits -- putting systems in place that literally drive sales on virtual autopilot, allowing you to enjoy the fruits of your labor ... more time fo focus on things that really matter to you. Perhaps more time with your children ... family and friends ... time at the lake or traveling ... or doing what YOU want to do.

If that sounds good to you ...

... you're invited to transform your business at an all-new seminar, "Marketing Secrets Revealed: Lead Generation Summer Event!"
Presented by Twin Cities marketing leaders Jim Bear (The Referral Stream), Kevin Donlin (Client Cloning Systems), and Dave Meyer (BizzyWeb), on Thursday, August 16, 2012 from 9:00 AM to 3:00 PM in Edina.
This is for you, whether you're new to marketing your business or you've been an entrepreneur or small business owner for years.
You'll discover little hinges that swing BIG doors open, to let hidden profits pour into your business. Here's why you need this training, to be delivered one time only ...


At This Live Event, You'll Discover:

How to create streams of referrals and automate your networking. (Hint: This is how you put your orthodontist's kids through college. Wouldn't it be nice if other people financed your lifestyle? That's what this is about!)


How to make your business as remarkable as Apple or Zappos, for 45 cents. (Best part: You don't need the best service, only the best impression of service. And you may never have to advertise again)


The weird reason why master networkers never ask for leads (are you choking off your success by making this same mistake?)


How to "can and clone" your best sales message (if you can speak English and lick a stamp, you can

double your revenue by multiplying your efforts

)


How to grow your business with Facebook, Twitter and LinkedIn. Finally! Social media for the rest of us. With cutting-edge advice from the trenches


The Free Amazon Focus Group that reveals what your clients want to buy and exactly how to sell it. You'll "crack the code" and cause people to whip out their wallets and buy from you once you know this strange trick


Which professions will send you referrals first -- and FAST? The answers will surprise you


FREE Networking Lunch. Your opportunity to form lifelong relationships that benefit your business for years to come

PLUS, fresh coffee is provided at no charge, to fuel your brain :-)
Here's The Agenda

9:00 - 9:30   Check-in and Networking

9:30 - 11:30   Morning Session and tool-building exercises


11:30 - 12:30   Networking Lunch (meal provided!)

12:30 - 2:30   Afternoon Session

and tool-building exercises

2:30 - 3:00   Wrap-up,

Q&A,

Action Planning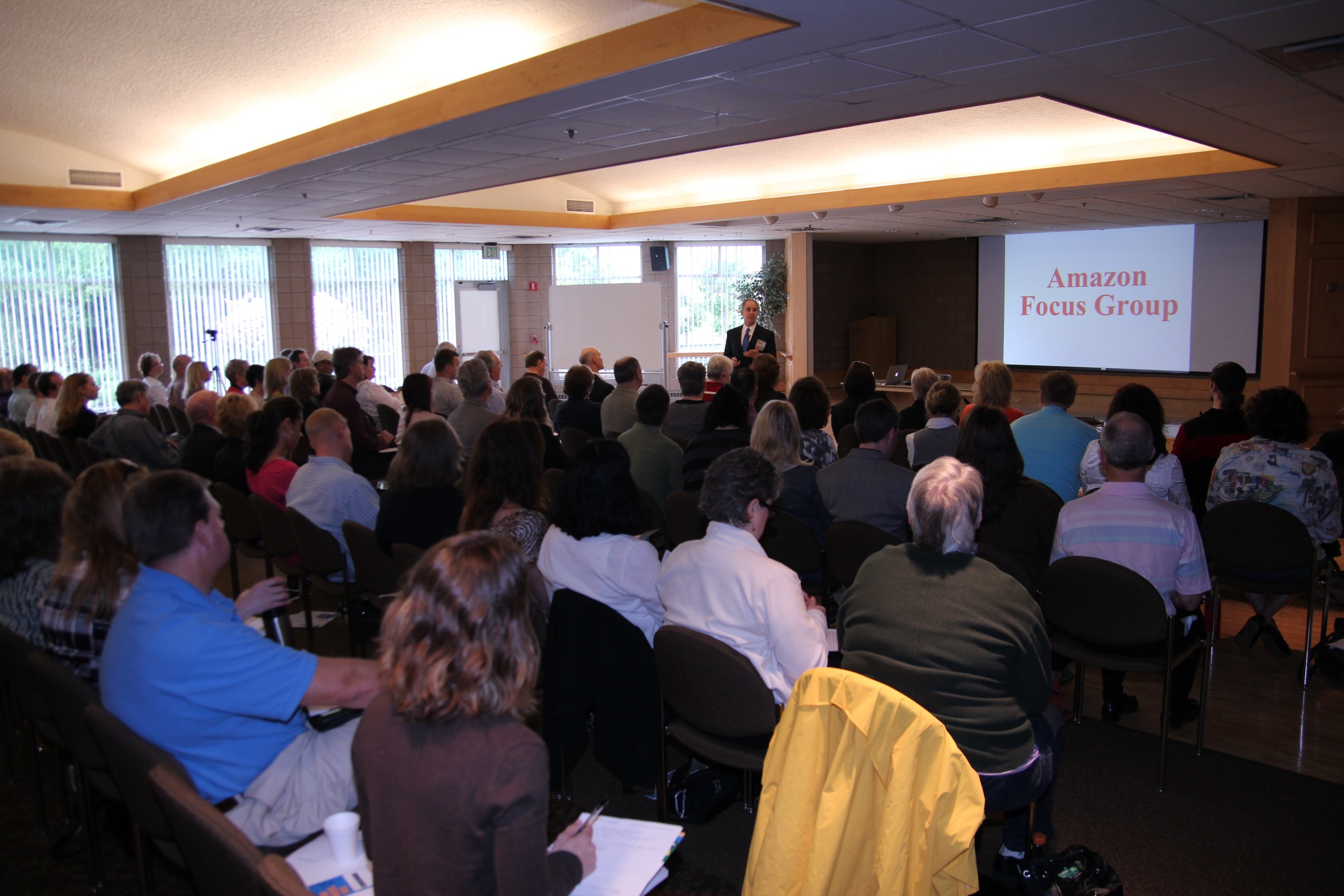 At our last "Marketing Secrets Revealed" event, we shared unique strategies and tactics with a jam-packed house of business owners, who discovered how to put an end to "feast or famine" syndrome. Join us at our next event on Aug. 16!


Come with your toughest marketing problems -- there will be time to get your questions answered by Dave, Jim, and Kevin!

And bring business cards, because you'll have the opportunity to meet and exchange leads with other Twin Cities professionals.
This event is the place to connect and learn what you need to take your business to the next level -- and stay there.
Here's What You Get -- $3,254.00 In Value:
In addition to 5 hours of personal instruction from Jim, Kevin, and Dave (conservatively, a $500 value) you get these business-building tools:
The "Referral Partners Blueprint" that lets you DOUBLE your referrals in 30 days -- or less ($750 value)


The "1-2-3 Lead Generation Direct Mail Campaign" of ready-to-customize letters, to multiply your sales message offline FAST ($250 value)


The "Followup Marketing Email Campaign" of fill-in-the-blank templates, proven to turn online prospects into paying clients FAST ($250 value)


The "Lead Generation Landing Pages" -- 3 proven Web page templates to capture up to 67% of prospects who visit your web site ($250 value)


The "Paper Email Blueprint" that gets through 100% of spam filters, gets your message read, and makes prospects call you -- like nothing else you've ever seen ($150 value)


The "Social Media Survival Kit" with proven strategies, tips, and scripts for success on Facebook, LinkedIn, and Twitter ($750 value)


The "Thank-You Marketing Strategy" that pays you back up to $399 for every $1 you put in -- yes, that's a 39,900% ROI and you'll see proof! ($95 value)


The Course Manual, your playbook for the seminar. Full of shortcuts and templates that keep you on the fast track to higher profits ($95 value)


PLUS, register today and you get 2 Bonus Reports, FREE:

1) "Follow-up Marketing" -- 47 pages of sure-fire tips, including: How to create a predictable, never-ending stream of prospects, clients, and referrals using email and 2 other tools. One reader used these ideas to generate a cash windfall of $193,000. What will you do? ($39 value)

2) "Guaranteed Marketing" -- 34 pages of instantly useful ideas, including: How to avoid the curse of "me-too" marketing that dooms you to competing on price ... the #1 factor in building a die-hard customer base that guarantees your success ... 5 specific ways to turn prospects into a goldmine of future earnings, and more ($25 value)

These 2 Bonus Reports, worth an extra $64, are yours FREE when you respond today.

That all adds up to $3,254 in total value.

But you won't have to invest even 10% of that ...

Because this is a group session that we can deliver in a small classroom setting, your investment today is a very reasonable, risk-free $299. But only if you hurry ...

... that's because Early-Bird Discount Tickets with the Bonus Reports are limited to only 20 seats. Once they're gone, they're gone -- and you have to pay the full, Standard Ticket price of $349 (still a bargain).


Still On The Fence? Read These Comments And Join The Twin Cities Entrepreneurs Who Attended Past Events And Transformed Their Business Lives ...
"

Judging by other marketing classes I have attended (and had to pay the extra expenses of flying out to), this class would be worth $800 - $1,000.  I may even be underpricing that

. I encourage anyone who does marketing in their business to attend this seminar. It's fun, entertaining, and most of all straight to the point. You will walk away with something you can use immediately."
- Kent Boll, President; Boy's Electric, Eden Prairie MN


"This was a topnotch presentation with practical, actionable steps for me, the small business owner. It was well presented, concise, fast moving and the materials you sent us home with were comprehensive.

I loved this presentation and it's given me plenty of ideas for building my business

." - Maureen Fischer, MaureenInk Communications, Eden Prairie, MN


"Fantastic presentation.

I can immediately utilize these ideas to help grow my clients' business and my business

!" - Eric Shoars; Sales Rep, Rochester, MN


"

You gave me many ideas that I never thought of, heard before or occurred to me

. I appreciated the fact that we could ask question along the way and also the interaction between you and the attendees, which helped me understand the concepts." - Jim Beckman; Full Throttle Print and Imaging, Chanhassen, MN


Fantastic -- very informative. I appreciated that you had broad ideas that were backed up with

specific action items that are small enough to implement easily

. Bravo!" - Gwendolyn Waite; Gwendolyn Waite Photography, St. Paul, MN


"Excellent, energizing and refreshing.

I love that these are all ideas we can begin using immediately. I plan to implement many of these ideas into our bank!

" - Amanda Spear; The First National Bank of Henning, Henning, MN

To make certain that you get all the targeted you need and deserve in your business, you need to be at this one-time-only training.

See you at the "Marketing Secrets Revealed: Lead Generation Summer Event!"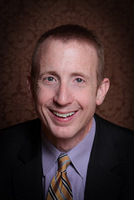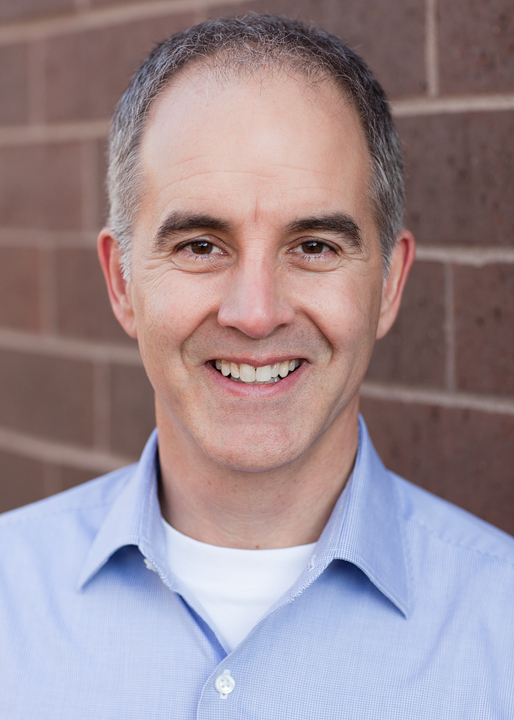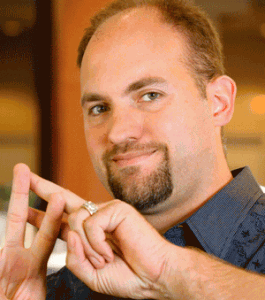 Jim Bear, Kevin Donlin, and Dave Meyer
Jim Bear is President of The Referral Stream. He teaches how to eliminate the worry and frustration of finding new prospects. His Referral MappingTM techniques have helped countless professionals create dependable sources of income by setting up Referral Streams.

Jim has been featured by Minnesota Business magazine and the Minneapolis Star Tribune, has been interviewed on The Peter McClellan Show on KYCR Radio, and has spoken nationwide to more than 105 audiences as a keynote speaker and trainer.
Update! Click the "play" button below to hear a sneak preview of Jim Bear now ...

Kevin Donlin is a Copywriter + Marketing Strategist at Client Cloning Systems. He shows you how to get more clients like your best clients, and has been marketing online and offline since 1994.

Kevin has spoken at events around the U.S. and Canada. He's the author of "21 Quick Ways to Get More Clients" and has been interviewed by KARE-11 News, Fox 9 News, WCCO Radio, The New York Times, The Wall Street Journal, Entrepreneur Magazine, U.S. News & World Report, and many others.


Dave Meyer is President of BizzyWeb. He has 18 years of experience in media relations and internal communications. He is the Chair of the Gold Quill program for the International Association of Business Communicators (IABC), where he was also president of the Minnesota Chapter (2009-2010).

Dave has spoken to thousands of people on social media topics around the country. His marketing tips are heard on WCCO Radio's Real Estate Radio Hour, every Saturday morning on WCCO 830.
Update! Click the "play" button below to hear a sneak preview of Dave Meyer now ...
Click the Order Now button at the top of this web page to reserve your ticket.
Hurry. Seating is limited to only 15 spots and the deadline is fast approaching. Please respond immediately to guarantee your position.

Of course, you're protected by our ...
"Love It Or Shove It" Money-Back Guarantee
If you're not 100% delighted with your experience at this event, just walk out (or stay for the whole session), then send us an email to request your money back. You will receive a prompt, courteous refund. No questions asked!

Fact: Running faster on the same wheel won't get you anywhere.
Why not make this the year you stop working harder, and start working smarter?
Don't miss out on the new skills and information you'll get at the "Marketing Secrets Revealed: Lead Generation Summer Event!" 
Got Questions? We've Got Answers ...
Q. Where exactly is the live event?
A. At the Devry University campus on France Ave. near 494, in Edina. With plenty of free parking. You'll get full instructions with your registration.

Q. Do I have to bring my printed ticket to the event?
A. No. We'll have a roster of all attendees. Just sign in and get your name tag at the door.
 
Q. What is the refund policy?
A. Very simple. If you're not delighted with the seminar for any reason -- or no reason -- just send us an email after and your ticket will be refunded. No hassles, no questions asked. No hard feelings, either.

Q. Can I contact the organizer with other questions?
A. Yes! Send email to Kevin Donlin or call 612-567-6642 with any questions!
Click the Order Now button at the top of this web page to reserve your ticket.
Please respond immediately to guarantee your position.
Seating is strictly limited. This offer expires on August 15 or when all 15 spots are filled.

When & Where

Devry University - Edina
7700 France Ave S
Minneapolis, MN 55435


Thursday, August 16, 2012 from 9:00 AM to 3:00 PM (CDT)
Add to my calendar
Organizer
Get more clients like your best clients. With sales letters, web pages, and print ads that sell. Or you pay nothing.