This live workshop and coaching clinic will build your marketing skills so you can get the attention of licensing partners.
About this event
A Two Hour Live Workshop for Inventors, Entrepreneurs, Business Owners and Startups
You've invested lots of time and money researching and developing your IP – whether it's a product, service, software, device, trade secret, or knowhow. The question is, what are you doing to make money with your IP? You can't afford not to invest a tiny portion of time and money to help secure the licenses, partnerships, and investments needed to bring your IP to the marketplace.
Though licensing expertise is sorely lacking for most people, the good news is that licensing skills can be taught, practiced, and perfected. By making a small investment in these skill sets, you will reap huge dividends in your ability to tell a compelling story about your IP and attract the licensees, investors, entrepreneurs, and partners you need.
Here's what you'll learn during this 4 part workshop:
Session One
Understanding your Intellectual Property and where it fits in the marketplace
Session Two
Gathering the Right Information and Creating your Licensing Opportunity Marketing Materials
Session Three
Marketing Channels and How to Use them to Promote your Licensing Opportunity
Session Four
Setting up the Licensing Campaign Follow-up System
Q&A Session
Get answers to your specific licensing issues.
This live workshop includes four sessions. Each one will lead you through a wealth of marketing secrets, strategies, and tactics – from figuring out the best markets for your IP to creating a compelling licensing story, determining the best social media channels, and more to help you get the most significant return on your licensing efforts.
Speaker
Rand Brenner, CEO, Licensing Consulting Group
Rand Brenner is the CEO of Licensing Consulting Group, an IP consultancy and licensing firm specializing in assisting clients in strategic consulting, licensing management, and IP due diligence. He has an extensive career as both licensee and licensor and has developed licensing programs for several Hollywood blockbusters, including the Mighty Morphin Power Rangers and Batman. Rand is a professional speaker on licensing and has presented at numerous business events, conferences, and trade shows. His latest book, Hidden Wealth: The Money Making Power of Licensing, was published in 2019. Rand has written several articles on intellectual property licensing appearing in the Licensing Journal and Intellectual Property Magazine.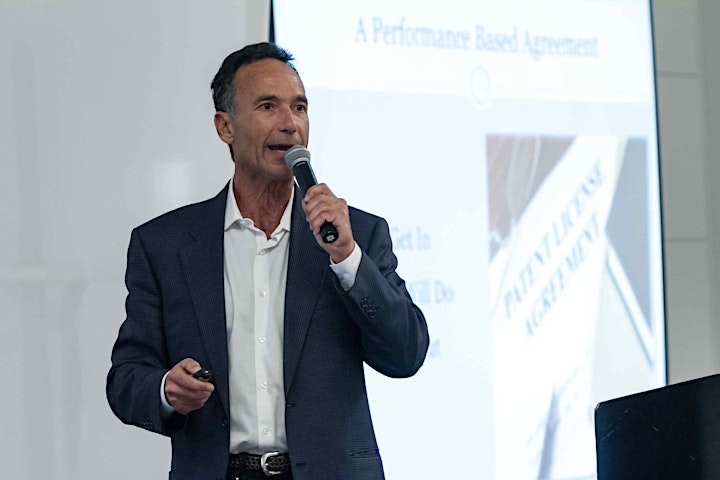 Organizer of Marketing Secrets of the Licensing Pros - Live Online Coaching Clinic
Licensing intellectual property is a fast-track ticket to generating money and creating wealth – and you don't have to figure it out yourself or do it alone. Whether you are an inventor with the new IP, a business ready to expand, or an entrepreneur looking for the next big opportunity, Licensing4Profits is the only place that gives you access to coaching, e-courses, audio, and video training, and continuously updated content with real-world actionable information you can use right now to start making money with your IP.
Nowhere else will you find this eye-opening information – it's the result of over three decades of licensing experience and millions of dollars in licensing deals discovering and perfecting these methods and techniques. 
Licensing4Profits is for anyone – inventors, entrepreneurs, business owners, and start-ups - with and without IP - who want to learn how to use licensing to create money-making licensing deal