Looks like this event has already ended.
Check out upcoming events by this organizer, or organize your very own event.
Marketing ROI Workshop

Tuesday, November 20, 2012 from 9:00 AM to 5:00 PM (Singapore Standard Time Singapore Time)
Event Details
Marketing Performance Measurement and Management is a marketing paradigm that calls for alignment of marketing activities, strategies, and metrics with business goals in order to make marketing more effective and efficient. The paradigm requires marketing professionals to create a metrics framework and key performance indicators, monitor marketing performance, and develop and utilise marketing dashboards to communicate and manage performance. Marketing Performance Management is the foundation for creating performance driven marketing organisations. Marketing organisations need systems, tools, processes, new skills and a culture of accountability to create a performance-driven marketing organisation.
Why is Marketing ROI important?
 By managing the performance of the marketing team through metrics, you are more able to proactively manage the marketing processes to improve the bottom line through decreased costs and increased productivity. Appropriate metrics should enable you to track the overall effectiveness of your marketing. MPM isn't about measuring campaign performance it is about measuring the aggregated effectiveness and efficiency of the marketing organisation to achieve corporate objectives. MPM should bring broader business metrics that are non program specific to the table. These marketing metrics should be relevant to all members of the C-Suite (CEO, COO, CFO, CSO, etc) and connect marketing to the rest of the organisation's goals.
This training for Measuring and Improving Marketing Effectiveness Marketing ROI and Metrics Workshop is packed with practical information, real-life case studies, and stimulating exercises. 
How You Will Benefit
You will be able to:
How an FMCG brand optimized used their analysis of marketing ROI to optimize a product launch
How an airline was able to optimize their top media channels
How the Huggies brand developed a successful social marketing strategy
How an FMCG brand determined the impact of a celebrity sponsorship
When
Monday, November 20th 2012
9am - 5pm

Where
Intercontinental Hotel, Singapore - (details to follow)
About the Presenter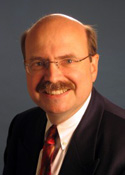 Wouldn't it be great to remove the guesswork from putting your strategic plans together? 
Marketing is about aligning the big things with the small things.  If we get the big things right we can be certain the small things are 
Guy's methods work around the world across many industries, company sizes, market positions and business questions.
His methods are based on sound strategic, tactical and financial concepts.  In addition, he has written three books, including Marketing Calculator: Measuring and managing your return on marketing investment and most recently, ROI of Social Media:  How to improve the return on your social marketing investments.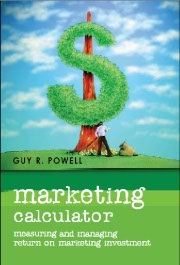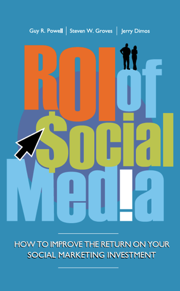 What We Will Cover 
Session 1:  WHY MARKETING INVESTMENT (ROMI) IS IMPERATIVE TODAY
Identifying Marketing ROI in your organization
A framework to understand ROMI
Linking the ROMI Continuum and your organization
Defining the ROMI Culture
Session 2:  IMPROVE INTERNAL COMMUNICATIONS ABOUT ROMI BY REVIEWING ITS CONCEPTS
Linking results to marketing activities
Defining ROMI and related concepts
Linking marketing activities to revenue, profit, and other success metrics
Lead management and improving marketing effectiveness
Mini-case study: How a mobile cell-phone services company was able to implement a ROMI culture into their organization to drive these gains
Session 3:  KEY MARKETING EFFECTIVENESS MEASUREMENT METHODS
Defining success metrics for your business.  All major media types will be covered, including TV, Newspapers, Social Media and others.  Key metrics include purchase intent, unit volume, or leads generated appropriate for all businesses
Utilizing experimental design to measure success: Split-cell, A/B testing
Marketing media mechanics
Measuring billboards and signage - Measuring success in Hong Kong
Interactive Exercise: Experimental design - Develop an A/B test to measure marketing program effectiveness
One-2-One Marketing analytics:  Micro-segmentation, churn mitigation and macro-economic drivers.  Banking services – Fund services provider in Hong Kong
Last Touch Attribution
Experimental Design
Case studies:  Financial services (Insurance, Natural Gas Utility) - Using analytics to drive new customer growth and minimize loss
Session 4:  UTILIZE MARKETING MIX MODELING (MMM) TO DRIVE SIGNIFICANT IMPROVEMENTS IN MARKETING SUCCESS
Introduction to MMM to drive significant improvements in marketing success
Gaining insights on how MMM works to increase revenue
How to use MMM for a greater increase in ROI
Measuring integrated marketing campaigns
Getting the Data - The 4P3C1E framework
Data collection tools to be discussed include Nielsen, TNS, brand trackers, Google analytics, Facebook Insights and others 
Mini-exercise: Consumer products' company, using ROMI coefficients
Interactive exercise: Determine data sources to implement an MMM
Session 5:  UNDERSTAND HOW CONSUMERS MAKE CHOICES TO IMPROVE MESSAGING AND ROI
Consumer purchase funnel and brand equity
Choice and conjoint analysis
Determine key elements to building a marketing dashboard
Case study: Online advertising, offline sales
Case study: Software provider
Case study: How a Vietnamese FMCG drives brand value to deliver increased revenue
Mini-case studies: Retail; Wireless telecommunications 
Session 6:  WORKSHOP CLOSING
Getting started
ROMI and your career
Closing discussions
Register now to start building your competitive advantage through Marketing ROI
When & Where

Singapore Intercontinental
80 Middle Rd
Singapore, 188966
Singapore

Tuesday, November 20, 2012 from 9:00 AM to 5:00 PM (Singapore Standard Time Singapore Time)
Add to my calendar
Organizer
InsightAsia is an Independent market research agency offering high quality marketing research, analysis and consulting services across Asia. InsightAsia is not just about presenting the numbers. Our goal is to bring real meaning to the data and provide a richer understanding of the Asian context, consumer lives and on-going trends. We listen to hundreds of Asian consumers, across countries, cultures and categories every day. They express their needs, motivations and aspirations to us. We bring this insight to our clients, to assist them in creating strategic & profitable solutions for the Asian marketplace. In 1997, we opened our first office in Jakarta with just four people. Today, we are one of the largest independent providers of quality marketing research and consultancy services across Asia. We employ over one hundred research professionals, supported by our own dedicated field and data entry teams, in seven key Asian markets. From our regional head office in Singapore and our own full service offices in Singapore, Thailand, Malaysia, Indonesia and China, Vietnam and the Philippines we work to provide our clients with a single standardized, yet intimately localised, research platform for the entire region.