Marketing Myths and a Clarified Role for Social Media - Brad B McCormick (Chief Digital Officer at Moroch)

Thursday, October 27, 2016 from 7:15 AM to 9:00 AM (CDT)
Event Details
Social Media Breakfast Dallas

October 27th, 2016
Marketing Myths and a Clarified Role for Social Media
Brad B McCormick, Chief Digital Office at Moroch Advertising and SMU CAPE Digital Strategy instructor, will take give us a whirlwind tour of the provocative marketing book, "How Brands Grow." 
Named as Ad Age Book of the Year in 2013; the book contains extensive reviews of hundreds of national and international integrated marketing campaigns.  
It argues, rather persuasively, that many of the techniques and strategies we use in marketing today--including social media--are based on false assumptions of how consumer behavior works.
Please join us for what is likely to be a very provocative discussion!
Featured Speaker: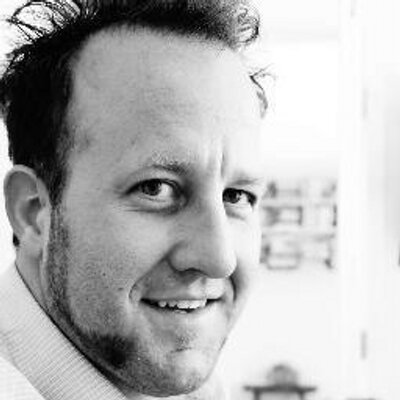 - A Top 10 Ranked, Independently-Owned U.S. Agency

- Moroch works hard to integrate traditional and digital media channels across the entire customer.
Southern Methodist University - Continuing and Professional Education Instructor - Teaches "Digital Marketing Strategy & Management" , a required course as part of SMU's Digital Marketing Certificate Program

MEETING INFO
Where:
Offices of Freeman+Leonard / BravoTECH, Heritage Square I
4835 LBJ Freeway, 10th floor, Dallas, TX
 Agenda: 
Coffee & Networking 7:15 - 7:45 am  Speaker(s)   7:45 - 8:45 am Closing and Wrap Up   8:45 - 9:00 am
When & Where

Freeman+Leonard, 4835 LBJ Freeway, Imprimis Building, 10th Floor, Dallas 75244
4835 Lyndon B Johnson Fwy
Dallas, TX 75244


Thursday, October 27, 2016 from 7:15 AM to 9:00 AM (CDT)
Add to my calendar
Organizer
Social Media Breakfast Dallas
About SMB Dallas
SMB Dallas was formed May 5, 2010 for businesses (and individuals) primarily involved in B2B, to network, learn, and showcase their interests in various uses of social media. From a business owner who utilizes social media to promote and grow their business, to the media expert or the new beginner, SMB Dallas is an organization of 1400 members coming together to share, teach and learn.  SMB's roots started in "The Big 3" in social media – LinkedIn, Facebook and Twitter and has constantly expanded topics to more social media platforms strategic approaches and tools for many more.  The program format varies from showcasing various keynote speakers, "Hot Topic" panel discussions and roundtable "Burning Question" format, so all have an opportunity to participate and grow in knowledge.  Meeting the last Thursday of each month, SMB Dallas members gather to share experiences, successes and engage with each other on a variety of different topics in and around the social media sphere.  For more information please visit http://www.socialmediabreakfastdallas.com & join us on
LinkedIn Social Media Breakfast Dallas
Facebook Social Media Breakfast – Dallas
Dallas Social Media Breakfast co-founders include Freeman+Leonard, Atomic Design & Consulting, BravoTECH,  LinkForSuccess,  VPT Enterprise, Leapfrawg, C12Concepts & Tetra Media Group
For questions, contact Board@SocialMediaBreakfastDallas.com
Marketing Myths and a Clarified Role for Social Media - Brad B McCormick (Chief Digital Officer at Moroch)