Description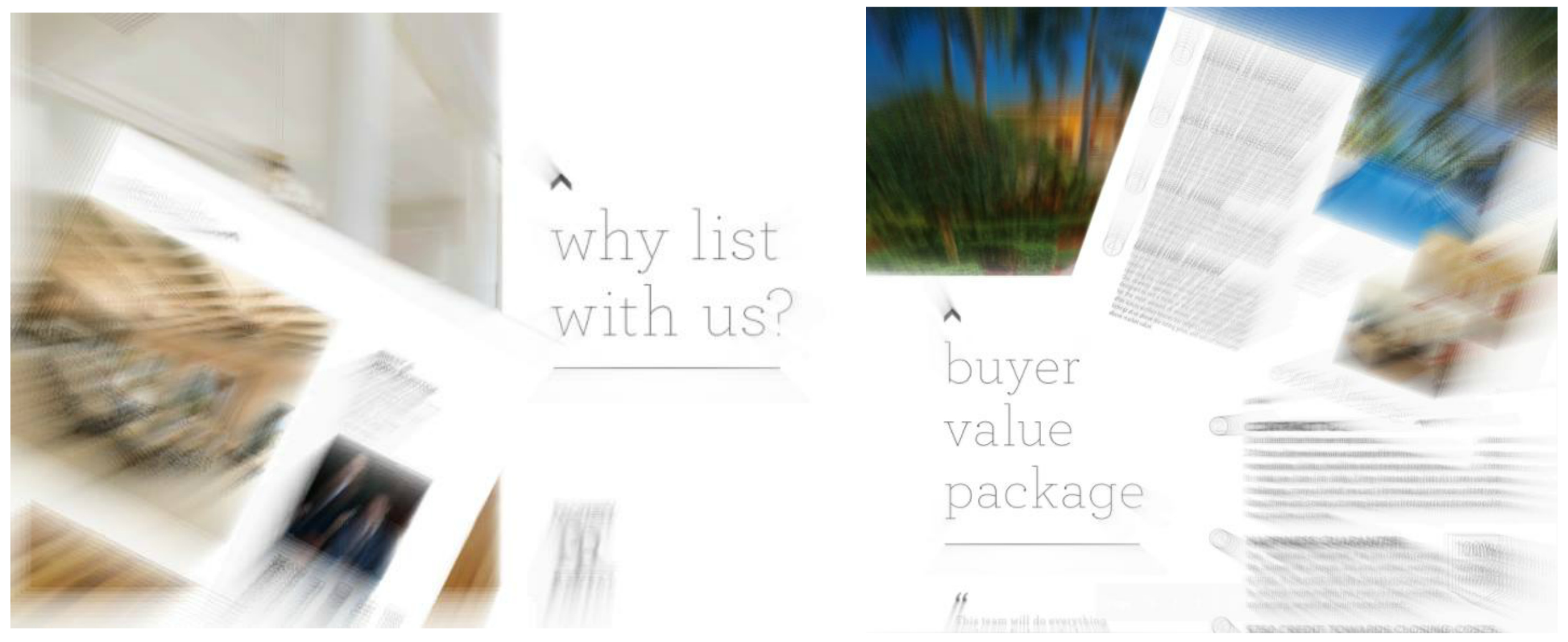 There are 10,000 ways to "Real Estate", Brett & Jody Boettge, Top Luxury Agents in Palm Beach, FL have only mastered one. Their systems were created from being aware of themselves, their interactions and the market itself over the last 15 years. Instead of creating a value proposition filled with things they "Say" Brett & Jody have refined an arsenal to only include things they "Do", the things that are difference makers in the process. They have documented, down to the click exaclty how to execute their client facing value propositions and we are taking them on the road in the form of a series of 60 minute classes and 30 minute masterminds. It is important you know that Brett & Jody aren't just teachers, they are real estate practitioners bridging the gap between the front of a classroom, and real estate's front lines.
In this session, they will focus on Listing Creation and Mastery of Marketing. Sharing the time and intensity of their preparation, pre-mls marketing strategies, expecation management, pricing strategies and what they believe is the most important marketing conversation of today, how to keep attention on your listings until they are sold.
Attendees will walk away with the following:
A New Confidence For Listing Property
The Power of Systems
Mastery of Photography
Our Principles of Marketing
The "Gritty, Dirty, Front Line Marketing" that actually works.

THE WHY BEHIND IT ALL.
Finally they will close with a 15-30 minute mastermind to discuss as a group some of the biggest challenges facing your local markets.
100% of Class Attendees when asked "How likely are you to recommend Listing Mastery to a colleague?" answered with YES, 10 out of 10. Here are some other quotes:
"All gold, no fluff." - Sept. 2018

"Great presentation and VERY useful in today's shifting market place! Tx" - Sept. 2018
"Real examples, course taught by an active and productive real estate practitioner." - Sept. 2018
"The information provided in making the mls work for you (toggle price by $1000 to trigger price update and changing primary photo) is priceless. I probably would have never learned that anywhere else! Also the making sure you input into the MLS correctly to put your listing in multiple search parameters ( the office/bedroom example).. the digital staging is genius.. mark and I are actually using your photographer next week for a new listing we have.. I could go on and on. Cant wait for the next class!!" - Sept 2018

---
**100% of Ticket Sales less Eventbrite's Proccessing Fees will be donated to a charity/non-profit within 14 Days of the event. This event's organization is Feeding America | Georgia. Here is a bit more about the impact they make.**