Description
You know you need to market and promote your business to stay top of mind with prospects, customers or clients. This Marketing Masterclass is the must-attend event to help take the mystery out of marketing!
When we asked our clients, fellow entrepreneurs and business owners, "If money was no object, where in your business would you invest money to grow your business?" The resounding answer is, "on marketing"! Women and men who are entrepreneurs and business owners this workshop is designed for you!
Mark your calendar and grab your tickets now for the Marketing Masterclass hosted by From Start-Up to Success on Thursday, October 24, 2019 at The Amor, Robinson Township.
During this educational and interactive workshop, you will learn from marketing experts and gain actionable steps on these topics:
Facebook Ads

Email marketing

Copywriting

Video marketing
---
MEET THE SPEAKERS!
Kelly Burgos Harper ~ Kelly Burgos Harper Communications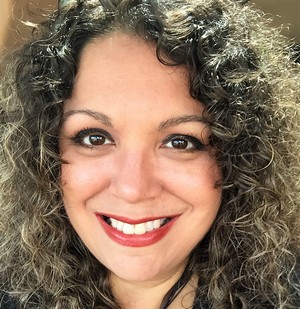 Topic: Copywriting: Ready, Set, Write!
In this session, you will get 10 practical tips to boost your business by writing clearer, more concise, more compelling copy! You will leave this informative, fun, and dynamic presentation knowing how to build a solid foundation for your messaging and understanding the key ingredients of effective copy.
Kelly Burgos Harper is an independent communications consultant who helps businesses and nonprofits sharpen, strengthen, and streamline communications for greater impact and results.
Through her core services — copywriting, communications coaching, and graphic design — Kelly works with clients to develop messaging, materials, and communication action plans that simplify marketing and boost growth.
Kelly is also a vocal coach who helps singers, speakers, leaders, trainers, and sales executives to develop their best voice! She and her husband Daniel live in Monaca where they enjoy their entrepreneurship, friends, family, and the arts.
------------------------------------------------------
Terry Foster ~ Terry Foster Consulting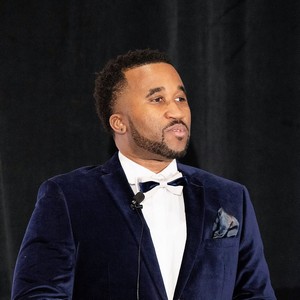 Topic: 4 Keys to Winning with Facebook Ads!
Anyone who attends this presentation will walk away knowing exactly what they must have in order to maximize their chances of success with Facebook Ads. All of the clients that we have scaled to over six-figures had four things in common – and this presentation will share them all!
Terry Foster Consulting is a boutique digital advertising agency located in Pittsburgh, PA. We help small business owners generate big returns through the use of effective and profitable, paid Facebook/Instagram campaigns.
------------------------------------------------------
Valerie Kowalczyk ~ VK Marketing Solutions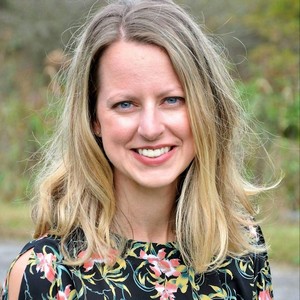 Topic: Email Marketing Strategies to Increase Engagement and Sales
Valerie Kowalczyk is a seasoned Marketing professional specializing in Marketing Strategy, Digital Marketing, and Content Planning. Valerie has over 20 years of experience in managing Email Marketing programs for companies such as NBTY and Dick's Sporting Goods. She also implemented the Steelers Nation Unite loyalty program for the Pittsburgh Steelers. Valerie currently owns VK Marketing Solutions and is a certified Digital Marketer providing Digital Marketing and Content Planning services to small to mid-size businesses in the Pittsburgh region.
------------------------------------------------------
Tom Bender, MediaQuest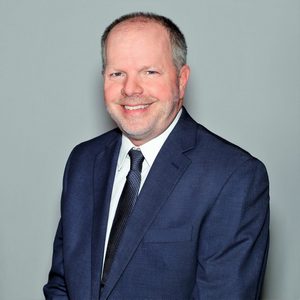 Topic: Capture Attention and Increase Your Sales through Video
Tom Bender graduated in 1989 with a bachelor's degree in Broadcast Journalism from Geneva College. He began his career working for a small start-up, Instant Replay Video Productions in Robinson Township, PA. Quickly growing the company, and becoming General Manager, Tom established Instant Replay as a prominent Production Company in the Greater Pittsburgh area.
In 1998, Tom became Production Coordinator at Robert Morris University, and oversaw many faculty/student activities while managing the Academic Media Center.
In 2001, Tom accepted a position and a challenge with MediaQuest, to add a Media Production component to the already established Audio-Visual Events company. MediaQuest has a strong foundation in Pittsburgh, but also travels throughout the United States, and portions of Canada and Mexico, providing sound, staging, and lighting for corporate events, conferences, award shows, and a multitude of production projects.
---
Do you want to gain visibility for your company? Are your target clients entrepreneurs and business owners? Invest in one of our sponsorship opportunities!
EXCLUSIVE SPONSORSHIP - Chief Marketing Officer Sponsor Level | Investment: $500
Only 1 available!
Exclusive sponsorship opportunity!

Vendor table

Opportunity to address audience for 5 minutes to share information about your business

Breakfast and lunch

4 admission tickets

Your business logo on all social media promotion and masterclass workbook
Vice President of Marketing Sponsor | Investment: $300
Only 4 available!
Vendor table

Breakfast and lunch

2 admission tickets

Your business logo on all social media promotion and masterclass workbook
Secure your sponsorship package and vendor table today! Sponsorship opportunities available until September 30, 2019 or until sold out.
---
All members receive a 10% discount off admission with the special code. Discount does not apply to sponsorship. Please see PWM Members-Only Facebook page for the code.
---


AGENDA
8:00 – 8:30 Registration and breakfast
8:50 – 9:40 Facebook Ads
9:40 – 9:50 Break
9:50 – 10:40 Email marketing
10:40 – 10:50 Break
10:50 – 11:40 – Copywriting
11:40 – 11:50 Break
11:50 – 12:40 – Video marketing
12:45 – Closing remarks
12:50 – 1:30 – Lunch
Event hashtag: #FSTSMarketingMasterclass2019
---
Questions? Send an email to Cindy Ellek at: cindy@fromstartuptosuccess.com