Marketing Made Simple- Los Angeles

Thursday, April 19, 2012 from 7:00 PM to 9:00 PM (PDT)
Event Details
Attention all heart-centered, service based practitioners, healers and solopreneurs…
LEARN THE MOST POWERFUL,

HEART CENTERED
AND SPIRITUALLY BASED

MARKETING METHOD TO HELP YOU


REACH MORE PEOPLE,

BUILD STRONGER RELATIONSHIPS


AND INCREASE YOUR REVENUE!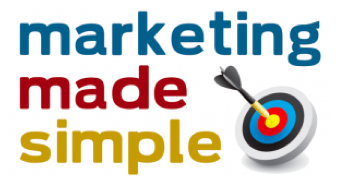 Dear World Changing Business Owner-

You are here because you're a smart and compassionate person who has tremendous knowledge to share with this world. You have unique knowledge and gifts that help people transform their lives. You've built your business almost entirely through referrals and word of mouth. You see the exceptional results that happen when clients experience your services. You know the power of your modality and what it does for people yet you…
• Still struggle to make ends meet or pay the bills on time.
• Don't have enough clients to quit your day job.
• Continue to offer free sessions in hopes it will gain you clients.
• Get stuck when it comes to follow-up with current clients.
• Feel bad about charging your worth.
• Keep your rates low because you don't think people will pay more.
• Believe that continued prayer & positivity will eventually bring you clients.
• Doubt that you will ever support yourself fully with your practice.
 
If any of the above feel true for you, YOU are NOT alone. More than 80% of spiritually based, service oriented business owners feel just like you.
Somewhere along the way you learned that…
"Being spiritual means you cannot be wealthy."
"Asking for your worth is selfish."
"Selling your services makes you seem pushy or desperate."
We are here to tell you that nothing could be further from the truth, especially now. God did not bestow you with the gifts you have so that you would struggle. You have been guided to pursue this path so that you could help more people, be happy and thrive in the process… and guess what? Help MORE people!
You are reading this message right now because you know in your heart that something has to change. You know that what you have is important and you have a sense that you just might be playing a bit small.


As a modern healer (which, if you have services that help people transform or become healthier in any way, you are), it is your MORAL OBLIGATION to help as many people as possible. Let's face it- this world is in trouble with a capital T.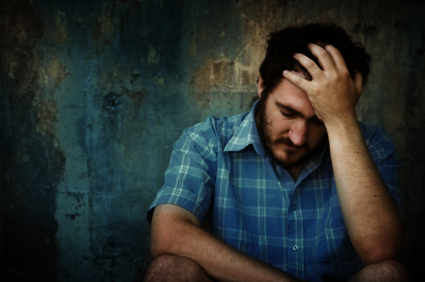 People are suffering more than ever. The planet is in peril, cancer is still on the rise, divorce is the norm and children are suffering just as much as the adults. Because of this, humankind is WAKING up and we are searching for answers. We know that there HAS to be a better way and our souls are crying out for help! This is where YOU come in.


Your services are needed now more than ever! As a healer, you must start seeing yourself, your knowledge and your services as THE ANSWER.


The gifts you possess are the medicine that people are starving for. But guess what…? They have no idea because you keep playing small and hoping that one day, you'll be discovered through enough "word of mouth referrals."


Let me say to you with love AND urgency that word of mouth is just not enough to reach the people who are in deep need of what you have to offer. It is not fast enough nor far reaching enough to help the amount of people that are suffering. You need a megaphone and platform. You need to be SEEN and HEARD.


You need MARKETING • MADE • SIMPLE 

We're here to bring it to you!


You are invite to attend a FREE two-hour introductory workshop to learn about this game-changing program and meet the facilitators who have already helped numerous service based practitioners JUST LIKE YOU to create more prosperity, reach more people and stand in the power of your expertise like never before.
In this intro workshop, you will learn:

• The 3 biggest (and most costly) mistakes practitioners make in their marketing efforts and how you can easily avoid them. 
• To demystify your ideas about marketing that keep you from serving great numbers of people and reaching your highest financial potential.

• What makes people excited and eager to pay you for your services.
Let us help you... Learn to LOVE Marketing, Serve More People, and Make More Money!
RSVP TODAY! 
$97 Value
FREE for the first 25 people who register.
(Why FREE? Because we are 100% committed to helping heal the world. So, by helping you reach and help more people, we are closer to our mission! Feels fair to us!)


We hope you will come out and give yourself the gift of this powerful information. You owe it to the people who need you. You owe it to yourself. And you will definitely walk away with a new mindset and approach to marketing.


RSVP TODAY!
Event happens from 7-9pm in West LA.

To learn more about our work and this program or if you can't make it live but want to know more, please visit: LifeStylized.com/LoveMarketing


See you soon!
Love,


WHO ARE RONO & SIERRA?

MARKETING • MADE • SIMPLE is Facilitated by:
Sierra J. Sullivan, Marketing Maven, Feminine Power Expert & Passion Coach
Sierra Sullivan is a highly accomplished creative visionary, conscious marketing expert and grassroots community organizer. With her 12+ years working in production on television commercials, 9+ years publishing her own women's magazine (both online and in print) and 3+ years in the graphic design business (www.creativeunite.com) she has a lot to say about the power of marketing and online presence for the heart-centered solo-preneur. Sierra offers workshops, seminars and private coaching in the areas of authentic lifestyle, living your purpose, conscious marketing and feminine empowerment.
Rono, Intuitive Lifestyle and Expression Coach

Rono is a highly intuitive life and business success coach, drawing his expertise from more than 20 years of international vocal and stage performance and an eclectic background in marketing, design, and education. He has an extraordinarily motivating heart centered approach to business and to helping his clients create their ultimate lifestyle. He is also the co-founder and Creative Director of CreativeUnite.com


What others are saying...


This was THE best marketing workshop I have EVER taken (and there have been many!)
- Rhonda Parker, Young Living Oils Distributor


This info is so valuable! I spent $6,000 to learn just what was taught today during the meeting. The support in learning how to get clients and so we can just help people feels sooo good! 
- Abigail Thurston, Lifeline Technique Healer


The MMS came to me at the perfect time. I believe that what I have learned will help me to develop at business framework that will grow with my new business. 
- Wendy Wood Ordway, Craniosacral Therapist
Sierra and Rono are excellent business and marketing coaches. Their understanding of online marketing and ability to break it down in easy to understand and follow steps make them the clear choice for heart-centered practitioners looking for a way to expand their businesses.  - Christine Dunn, TheLesbianLoveCoach.com


Sierra and Rono are truly experts in their field! They make you think of things that may be holding you back from your full capability and work with you on improving and growing not just as a business person but an everyday person as well.
- Angela G., Chiropractor

Rono and Sierra are awesome! They gave me so many ideas for building my business. I would definitely recommend them to others for coaching and website building. Hope to work with them again soon.
- Jonathan Allen, LMT

Sierra and Rono have set up a great 6 week Marketing course that really boils down all of the important information to a succinct program that is effective and definitely added value to my business and the development of it.  I feel like this course was a great catalyst to moving forward in my business and putting the necessary pieces in place to create a framework for attracting ever greater forms of abundance.
- Gabriel Colella, Transformational Teacher and Consultant

The Lifestylized team has delivered a powerful and succinct message that touches both the heart and the mind, empowering me to make real changes in my business and personal life! - Dave Delouzier, Publisher of EcoLocal Living Magazine


Sierra and Rono's sincerity, as well as their willingness to share their experiences and history with the content, was an integral component that made the class so valuable. They were always concerned about their students understanding of the material. 
- Janet Orzano, Reiki Master


This was the best thing to happen to me since I married my wife 27 years ago. The class was a life changing event in that I could understand why I needed to market myself as the powerful person that I am.  Learning not to be scared about the technology, terms, and all that goes into marketing.  It truly is Marketing Made Simple.  Thank you fro sharing all of your wisdom, insights and techniques to get me of the dime to get my business off the ground with marketing.  - Lee Nichols, Life & Business Coach


As would be expected of any course, I received great information that will be invaluable as I go forth in my new venture. More importantly, was the interaction with Sierra and Rono.  They are both authentic, knowing how to be themselves in their presentation. Yet, the clear message is that each of us are just fine in being who we are.  However, the most important aspect of this class was the positive energy and encouragement. I consistently leave any interaction with Sierra and Rono feeling as if I can really do what I have set my mind to.  - Gayle LaSalle, Motivational Speaker, Consultant


The information was presented in a clear and logical manner with the understanding that the learning curve for most of us was very steep. Rono and Sierra know what they teach through their own work setting up their own businesses. What works, what does not was presented honestly and with reasons why they do or do not work.
Great class.  - Reverend Robert Hernandez, Medium & Animal Communicator

Rono and Sierra have a gift.  They understand that everyone is unique, we all have our own medicine, we all need to share it.  They showed me that marketing is important, and that I have the ability to learn.  One giant step toward technology enlightenment!
- Christine Northrup, Shaman


I followed my intuition when I signed up for the MMS class and I had no attachments or expectations of what the experience would bring into my life. There were many gifts from the class- learning in areas where I was originally lost or could not even form a question about, connecting to a wonderful group of people on a Spiritual Journey to provide Medicine to members of their tribe, just to name a few. It was truly a turn you upside down and inside out and let the experience of sharing give you a new perspective about what marketing is really all about, knowing who you are and how to connect with people that makes sense through this new awareness along with useful tools and resources.
- Janet Levine, Soul Collage Facilitator
When & Where

The Wheel of Well Being
1575 Westwood Blvd
#303
Los Angeles, CA 90024


Thursday, April 19, 2012 from 7:00 PM to 9:00 PM (PDT)
Add to my calendar
Organizer
Life Stylized
Rono & Sierra are often described as a dynamic duo and transformational force who have dedicated their life's work to supporting women & couples create greater success in life, love and business.
Sharing over 30 years of adventure together as friends, business partners, lovers, husband and wife, change agents, pleasure provocateurs and ambassadors of fun, Rono & Sierra help their clients transform struggle, exhaustion and stress into flow, ease and the ability to effortlessly magnetize and manifest what they truly desire in life.
Using their diverse knowledge, deep intuitive gifts and real life experiences and lessons, they offer clients an opportunity to stretch beyond their circumstances to create the life of their dreams and become the person that were always meant to be.
They offer a plethora of programs and live experiences through their company, Life Stylized; a bi-coastal based personal development company focused on lifestyle design and empowerment mentoring for women and couples.
Learn more about Rono & Sierra and their many offerings at LifeStylized.com or join their latest movement of women becoming more Fun, Fabulous & Feminine at: FunFabFem.com
Marketing Made Simple- Los Angeles