Multiple Dates
"Marketing Made Easy" Workshops for Big-Hearted Entrepreneurs
About this Event
Looking for regular (and affordable) marketing support from an expert? Here's your chance!
Join me for a monthly marketing workshop in-person or online. You'll walk away from these workshops feeling more hopeful, confident and empowered to market yourself with proven strategies.
Each month offers insight and instruction into a new marketing topic. Scroll down to learn about what's coming up this month.
NOTE: If you're unable to be present at the workshop, you can join us via Zoom video conferencing. Just send me your Eventbrite ticket confirmation number, and I'll send you the link!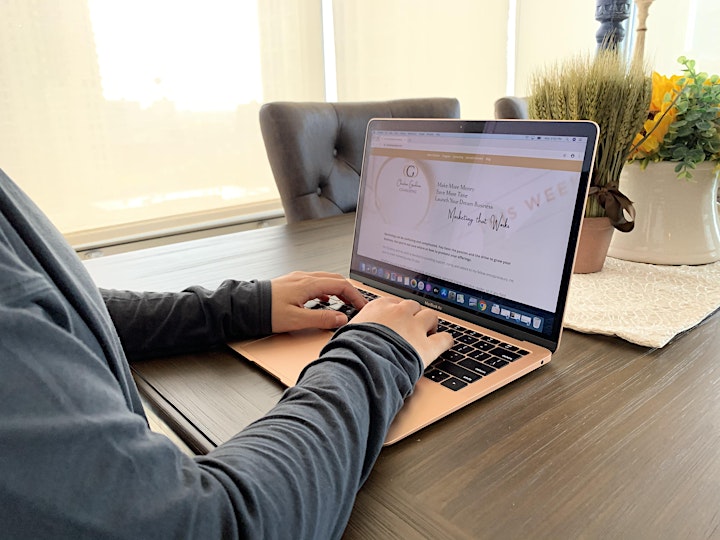 Upcoming January Workshop:
Wednesday, January 22 | 12:00pm to 2:00pm
Clarity = Power: Creating a Purpose-Driven & Profitable Business
Walk away knowing:
The 2 things you need to know if you want to create any results in your business (and life!),
How to create a purpose-driven business and 12 actionable ideas to spark your imagination,
The "4 P's" of your business to fuel higher profits and your higher purpose, and
Your "sweet spot" for lucrative profit streams.
Please bring your laptop and/or writing materials for note-taking.
A Few FAQs:
Are these marketing workshops for you?
These workshops are for big-hearted entrepreneurs who are looking for regular marketing support in a group setting, either in-person or via video.
If you can answer yes to any or all of the questions below, sign up now!
Are you struggling with marketing your business?
Are you unsure where to start with marketing or think your efforts are inconsistent and ineffective?
Are you seeking regular support and feedback from a marketing expert?
What's so different about these marketing workshops?
My goal is to educate, inspire and empower you to market yourself through proven techniques that actually bring results. You'll walk away with lots of strategies and ideas, but the goal is for you to cherry-pick what works and feels good to you. These workshops involve lecture, dialogue, written exercises, and loads of feedback from me. Take home items include worksheets and some special bonus offers.
What's my marketing philosophy?
Contrary to popular belief, marketing is not about being spammy or sleazy or slimy. It's not about manipulating people or preying on their insecurities. When done authentically, ethically and intentionally, marketing actually brings out the best in humanity – not the worst. So many of us have such a negative association with marketing that we're not even aware that honest marketing exists. Why is that? Well, it's because honest marketing is done so well that you don't even recognize it as marketing. That's what's so cool about modern marketing! It doesn't even feel like marketing. It feels like someone is taking care of you, informing you, helping you, and inspiring you. And most importantly, they're inviting you to do things that you actually want to do and buy things you genuinely want to buy.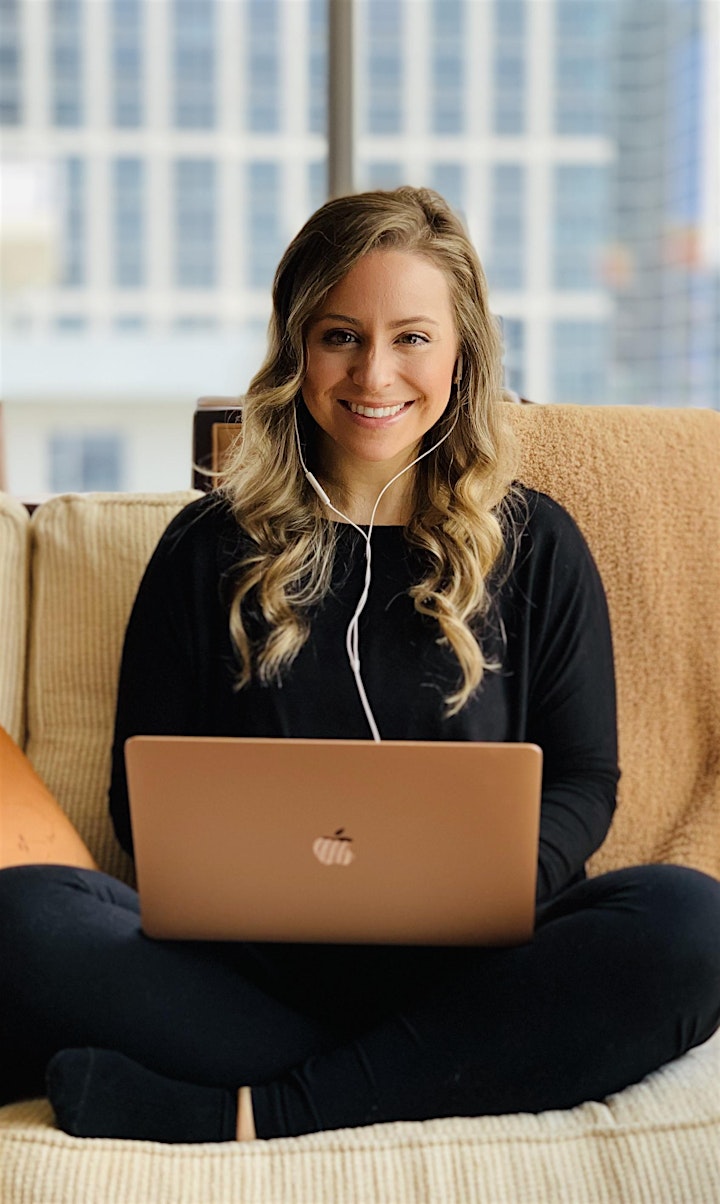 About Me:
All too often, confident, capable entrepreneurs have business dreams that can help others and change the world, but they lack the marketing knowledge and skills required to make it a reality. That's where I come in. I will arm you with the tools, strategies and resources required for you to do it all yourself – in a way that not only saves you time, but makes you more money.
I have a deep commitment to those that want to consciously and authentically make a difference through their businesses, and I want to help you get the word out. My passion is to help you build the business you desire and deserve through honest and authentic marketing practices.
Testimonials from Workshop Attendees:
"Christina is very personable and knowledgeable and is great to work with. Her ideas and strategies are simple and concise while still producing great results and remaining outside the box. There is no sense at all of a cookie-cutter, cut and paste, just going through the motions approach to her services. Everything she offers allows for a unique one-of-a-kind strategy for each individual to realize their marketing goals. I would highly recommend her services and workshops to anyone, from aspiring entrepreneurs to well established businesses looking to further improve their marketing potential." - Morgen S.
"Christina's patience and generosity make working with her and learning from her so easy. She cares so much about offering value with her workshops and one-on-one sessions that I always felt as though I was getting the benefit of twice the amount of time she spent with me. I also really enjoyed working with the other members of my marketing workshop and will miss their presence and feedback now that it's over." - Morgan G.
"I now have a number of tools, tips, and resources to effectively market myself. Before the series I had completed online modules focused on marketing for psychotherapists, but Christina's workshops went into a lot more detail and she provided more specific resources. It was also really nice to meet in person and be able to ask her questions. I also had a one on one session with her regarding my website, which was super helpful (and the improvements were even noticeable to the guy who manages my website)." - Cher H.