Marketing in a 24/7 Digital World

Wednesday, December 18, 2013 from 6:00 PM to 7:30 PM (MST)
Event Details
ACCION TEXAS
PRESENT
The Outlet Shoppes at El Paso
"Marketing in a 24/7 Digital World"
Free Business Workshop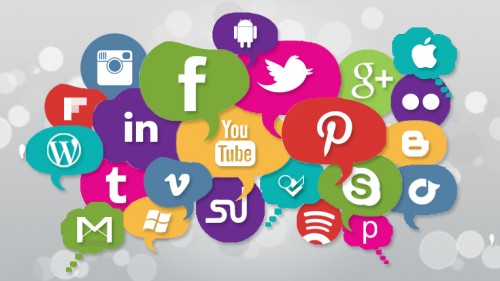 Wednesday, December 18 at 6 P.M., at Accion Texas office located at 1421 Lee Trevino Dr., B-1 El Paso, TX 79935.
The growth in technology has changed consumer behavior and businesses are having to go beyond traditional marketing by implementing new strategies.
Is your business ready for the change?
Join us on a digital marketing journey where businesses will learn how to apply successful advertising and promotional techniques involving the Internet. 
·         Social Networks: Facebook, Twitter, Pinterest, Google+, LinkedIn
·         Promotions and marketing through E-mail blasts
·         Importance of a website: If possible mobile friendly!
·         Free Listings/ Search Engines: Google, Yahoo, YELP, Yellow-Pages, Craigslist
·         SEO (Search Engine Optimization): What is your rank number on the Internet?
·         Blogs and Customer Reviews
·         Media Community Calendars: TV, Radio, Newspapers
·         YouTube
Please reserve your seat. Space is limited. For any questions please contact Valeria Minjarez at vminjarez@acciontexas.org or at 888-215-2373 Ext. 1605.
About Guest Speaker: Marketing Coordinator of The Outlet Shoppes at El Paso and Horizon Group Properties, Inc.
Christian Arriola graduated from the University of Texas at El Paso (UTEP) with Bachelor's Degrees in Business Administration concentrated in Computer Information Systems and Marketing. Mr. Arriola worked with UTEP as the systems administrator assistant for the College of Business Computer Lab, where he gained experience in computer maintenance, servers, software, hardware, and security implementation. He also volunteered at Las Americas Immigration Center with its 2012 digital campaign. Lastly, in 2012 he was hired as an intern for The Outlet Shoppes at El Paso and today Mr. Arriola assists with the digital marketing at the corporate level for all the 7 outlet properties that Horizon Group Properties owns.
About the Company & Shopping Center
Horizon Group Properties Inc., is a company with over 150 years of experience in the shopping centers field. Currently the company has 7 outlet malls operating in Washington, El Paso-Texas, Oklahoma, Wisconsin, Indiana, Georgia, Pennsylvania, and several others under development. The Outlet Shoppes at El Paso grand opening was in October 2007 and its sales performance has been above projections every year. The shopping center offers products from over 90 stores including Aeropostale, BDBC, Banana Republic, Coach, Disney Store, GAP, Kenneth Cole, Nike, and many more. www.horizongroup.com/our-centers/elpaso/
Our Partner: PROJECT VIDA ECONOMIC DEVELOPMENT DEPARTMENT
Project Vida is a non-profit organization that assists micro-enterprises with technical assistance. Technical assistance includes the development of a business plan, counseling in marketing, finance, and accounting. The department also provides guidance on loans and on the permits the type of business may need. Lastly, the program also provides a free accounting program or bookkeeping book to the business, and coordinates free business seminars. www.projectvidaelpaso.org/community_program_about.html
About Accion Texas Inc.
Accion Texas Inc. is a nonprofit, multi-state micro-and small business lender that helps new and existing entrepreneurs successfully grow their businesses.  Through affordable lending and business development services, Accion Texas Inc. is committed to empowering diverse individuals and small businesses that have limited access to traditional sources of capital.  Accion Texas Inc. manages the nation's largest microloan portfolio and operates 21 offices in eight states:  Alabama, Arkansas, Kentucky, Louisiana, Mississippi, Missouri, Tennessee and Texas.  The organization is the largest member of the Accion U.S. Network.  In the El Paso area, Accion Texas has made more than 1,800 small business loans totaling more than $18 million since 1996.  Founded in San Antonio in 1994, Accion Texas Inc. has disbursed more than 15,000 loans totaling more than $150 million.  For more information, please visit www.acciontexas.org or call 888-215-2373.
When & Where

El Paso Accion Office
1421 Lee Trevino Suite B-1
El Paso, TX 79935


Wednesday, December 18, 2013 from 6:00 PM to 7:30 PM (MST)
Add to my calendar
Marketing in a 24/7 Digital World