Description
Wine Photography and Videography
We've all heard that a picture is worth a thousand words. In today's world, it's worth a whole lot more.
Do you want to attract and retain customers or create lasting experiences? Crafting strong, memorable imagery is crucial. In many cases, before that first sip, it's your opportunity to build that customer connection.
This meeting focuses on aspects of wine photography and videography as both sales and marketing drivers.
A bottle of wine to share.
A stack of business cards to share with other attendees.
Your best elevator speech!
Your questions for our guest speakers
What we'll do
Open networking with wine
Update on WINE WOMEN news and the Marketing Forum's objectives
Hear from guest speakers, members MJ Wickham and Rick Bolen
Recharge your creative batteries!
Who you'll hear from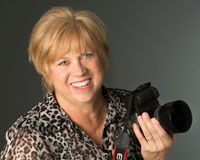 M. J. Wickham Photography & Videography, a premium product and lifestyle photographer in Sonoma County and Napa Wine Country, brings years of experience to efficiently and affordably deliver superior product and branding photos. Consistently providing crisp, compelling, artistic images that meet her clients' expectations while capturing the brand essence is the core offering of M. J. Wickham Photography/Videography. M. J. combines both stylist and creative skills to help the client achieve their desired aesthetic and message. Flexible and efficient M. J. is considered the leading product and winery photographer in the North Bay.
M. J. has varied experience working with clients, stylists, art directors, copywriters, designers and assistants and is able to work independently with full client confidence that the captured photos and video will communicate the corporate vision. She is an authority on product photography and videography and the logical choice to produce quality images, quickly and within any budget. Studio and location stylized photos are processed to meet any deadline at a full service studio in the countryside of Santa Rosa. There she can illustrate your product, wine bottle shots, recipe created in her kitchen, or portrait with a full complement of professional lighting equipment for studio and location. M. J. utilizes the latest photo and video equipment to ensure that the final work meets the needs of the emerging social media and graphic platforms. Her work can be found on Facebook, Youtube, Pinterest and Instagram and Twitter.
M. J. is well regarded for her ability to capture and utilize ambient light while enhancing it with her lighting tools and years of experience. M. J., well known for her photographic work in both the food and wine industry in Northern California has published three volumes with Panache Partners; "Iconic Wineries of Napa", "Spectacular Wineries of Sonoma County" and "Spectacular Wineries of Napa Valley". She is also renowned for her winescapes and winephoto stock.
---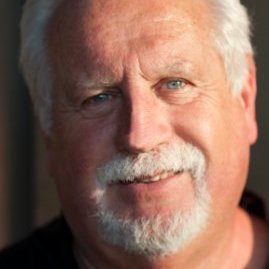 Rick Bolen has been photgraphing and videoing wine country, wine products and people for more than three decades. He is founder of Bottleshotz Photography, specializing in beverage bottle shots, as well as chief videographer at Red Mango Media. He also offers architecture and portraiture photography through Rick Bolen Photography.
Meet your forum chair
Leah Young found her way into the wine world by way of a trip to the Loire Valley. One glass and she was hooked. She began exploring careers in the wine industry. Leah has more than 6 years working in marketing / wine education / DTC at Gallo, Constellation, and Viansa, and is currently a consultant. Leah holds the WSET (Wine and Spirits Education Trust) Level 3 certification and is a CSW (Certified Specialist of Wine). She is currently working toward her Diploma certification with WSET. In addition, she is a Certified Social Media Strategist. She says, "I love having the opportunity to help people connect with wine. One of the areas I'm most passionate about is utilizing wine education both on-site and via technology to drive sales. Wine education as a sales driver is in its infancy." She lives in Petaluma with her husband, Steve, Pinot (the LabraDane) and Stella McCartney (the Shitzu, and house boss.)
About Gundlach Bundschu Winery
Our meeting will be held in the Bungalow at the winery. For six generations and over 150 years, Gundlach Bundschu has farmed the Rhinefarm estate vineyard at the crossroads of the Sonoma Valley, Carneros and Napa Valley appellations. Today, they focus on making small lots of ultra-premium wines from this distinctive and historic property.
Established in 1858, Gundlach Bundschu's estate vineyard is located 35 miles north of San Francisco on the southwesterly slopes of the Mayacamas Mountain Range. It's located at the southernmost point in Sonoma Valley, flanked by the Carneros district to the south, Napa Valley to the east and nestled within the larger Sonoma Coast American Viticultural Area. Rhinefarm has a unique combination of steep hillsides and cool valley floor sites, allowing us to grow a broad variety of wines at a very high-quality level.
Rhinefarm's terrain below 150-feet elevation is ideally suited for earlier-ripening, high-acid varieties. Cool air settles over the valley floor, where ancient bay waters deposited mineral-rich sediment and pockets of light stream gravel in the Huichica clay-loam soils. They focus on Pinot Noir, Gewürztraminer and Chardonnay on this gently-sloping terrain, where growing conditions consistently deliver minerality and focused acidity.
Above 150 feet, the terrain is dominated by Arrowhead Mountain, and the rocky, shallow soils consist of rhyolitic volcanic ash and alluvial wash. Steep hillside blocks are planted predominantly to Cabernet Sauvignon and Merlot, with small plantings of Cabernet Franc, Petit Verdot, Malbec, Syrah and Zinfandel. Pervasive maritime breezes and long daylight exposure allow for slow, even ripening, resulting in deep color, intense flavor concentration and elegant balance in the wines.
Rhinefarm's 320 acres are intensively and sustainably hand-farmed in 60 distinct blocks according to the specific soil, exposure, slope and vine age of the site. Each block is individually monitored and tended throughout the growing season to ensure optimal health of the vine and the vineyard, and ultimately to achieve the goals for flavor development and ripeness. Each vine is touched over a dozen times throughout the season, from suckering and shoot positioning, to judicious leafing and cluster thinning to ensure slow, even ripening. Pound-per-vine targets vary by block, based on vine spacing and other factors; ranch yields average two to four tons per acre.
About WINE WOMEN Forums
The WINE WOMEN Marketing Forum strives to foster your professional growth while giving you the opportunity to share your skills with our group. Think interactive case studies, opportunities to speak to the group, and a chance to guide the conversation.

WINE WOMEN Forums are career development tools for women (and men) in the wine industry.
Each forum is profession or topic-driven.
Eligibility to join a forum is established by each forum's membership.
Forums are open to both women and men (unless otherwise stated).
Advance registration REQUIRED for this event, please. Space extremely limited for this meeting!