Description
Wine Blogging and Marketing Strategy
This meeting focuses on how blogging and storytelling fits into the overall brand strategy in the wine business. Blogging and storytelling can be a key part of a content marketing strategy that helps drive traffic and engagement for a winery. To drive traffic to a tasting room, continue building loyalty after a visitor has been to the tasting room, or create brand evangelists, blogging continues to add value and maintain engagement with fans and wine club members.
What to expect
Some of the objectives of using blogging in marketing strategy we'll learn about are:
Using social media tools, blogging to drive website traffic and engagement

Establishing an editorial calendar

Driving business goals and brand awareness via content strategy

Elements of an effective story / blog
What to bring
A bottle of wine to share.
A stack of business cards to share with other attendees.
Your best elevator speech!
Your questions for our guest speakers
What we'll do
Open networking with wine
Update on WINE WOMEN news and the Marketing Forum's objectives
Hear from guest speakers, Maria Hunt and Tom Wark
Recharge your creative batteries!
Who you'll hear from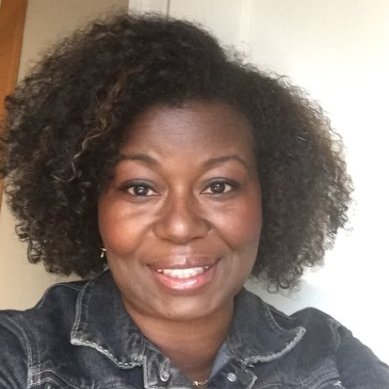 Maria Hunt is a brand storyteller adept at driving business by inspiring and engaging online audiences. A Chicago native and graduate of Northwestern University's Medill School of Journalism, Maria's curiosity and love of words and new experiences have shaped her life. She began her career as a newspaper journalist, covering everything from fashion to city government to police corruption, but she found her true calling as a food writer and restaurant critic, telling stories about culture and history. Because Maria believes champagnes and sparkling wines (ask her about the difference) are the perfect beverages for any day of the week, she wrote the ultimate book on bubbly cocktails for Random House. When the newspaper industry began contracting, Maria jumped into digital content. In the Bay area, she's specialized in designing digital content experiences that drive e-commerce sales and awareness for brands like Party City.com, One Medical and Houzz. At the design startup, Maria launched the e-commerce email program to an audience of 13 million subscribers, using data, "story-selling" built around products and inspiring images plus awareness of retail trends to turn the channel into a major revenue driver for the design startup.
Maria's food and wine related skills:
expert in champagne and international sparkling wines, especially emerging regions, lore and pairings

authored The Bubbly Bar, a champagne and sparkling wine cocktail recipe book and guide published by Random House in 2009 including project management art direction, creating visual concepts, selecting all props and styling photos.

wine certifications from the Court of Master Sommeliers and the Culinary Institute of America at Greystone.

recipe development, restaurant reviews and culinary photo styling
Her freelance writing and visual work has appeared in: Forbes.com, St. Regis Magazine, Forbes Travel Guide, Fodor's Guide, The Daily Sip, Williams-Sonoma Blender blog, Montage Magazine, AARP Magazine, Sunset, Christian Science Monitor, San Francisco Chronicle, Where, Modern Luxury Magazines nationally, Cooking Light, Liquor.com, Saveur, New York Times and Chicago Tribune.
---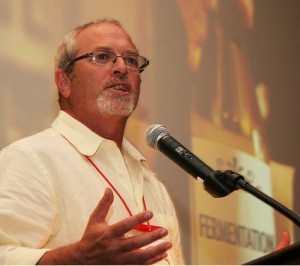 Tom Wark began his career as a wine marketer and publicist in 1990. In 1994 he opened his own consultancy, Wark Communications, which serves small and medium sized wineries and wine-related companies with media, communications and marketing services.
A native of Northern California, Wark's initial foray into wine began in 1970 when he, in a curious mood, pulled a jug of Sebastiani Red off the top shelf of his mother's pantry and accidentally deposited the contents on to her recently waxed kitchen floor. Despite the negative impact this first foray had on the floor and his mental state, his interest in wine never waned. Upon graduating with a Masters in Diplomatic history 20 years later, he entered the wine industry.
Over the years, Wark has tried to be a forceful advocate for wine consumers' rights as well as the rights of wineries and retailers to legally access a marketplace overrun by special interest and protectionist legislation that barred legitimate reforms to an alcohol distribution system he and others see as archaic and unfair. His involvement in these issues led Mike Steinberger of Slate Magazine to describe him as the wine world's first wine muckraker. In his role as an advocate Tom as also served as Executive Director of the Specialty Wine Retailers Association since 2007.
Some of that work of advocating for change in the wine industry has been done through his writing at FERMENTATION: The Daily Wine Blog, where he has been publishing daily on issues of wine politics, the wine industry, the wine media, wine marketing and the culture of wine since 2004. An advocate of wine blogging, Wark founded the Wine Blog Awards in 2007 and helped launch the first Wine Bloggers Conference in 2008. In 2011 FERMENTATION: The Daily Wine Blog won Best Overall Blog and Best Industry/Business Blog at the Wine Blog Awards, which was followed by the award for Best Industry/Business Blog in 2014. Wark has also been invited to speak at numerous wine industry events across the country and moderated numerous panel discussion on issues of wine marketing, media relations, wine blogging, writing and regulatory affairs.
Wark is also the founder of the American Wine Consumer Coalition and also the publisher of The Cider Journal.
Tom Wark lives in Napa with his wife, Kathy, their son Henry George and their Italian Greyhound Louis B. Shrimperton III.
Meet your forum chair
Leah Young found her way into the wine world by way of a trip to the Loire Valley. One glass and she was hooked. She began exploring careers in the wine industry. Leah has more than 6 years working in marketing / wine education / DTC at Gallo, Constellation, and Viansa, and is currently a consultant. Leah holds the WSET (Wine and Spirits Education Trust) Level 3 certification and is a CSW (Certified Specialist of Wine). She is currently working toward her Diploma certification with WSET. In addition, she is a Certified Social Media Strategist. She says, "I love having the opportunity to help people connect with wine. One of the areas I'm most passionate about is utilizing wine education both on-site and via technology to drive sales. Wine education as a sales driver is in its infancy." She lives in Petaluma with her husband, Steve, Pinot (the LabraDane) and Stella McCartney (the Shitzu, and house boss.)
About St. Francis Winery & Vineyards
For more than four decades, the wines of St. Francis Winery & Vineyards have reflected the finest mountain and valley vineyards in Sonoma County. Its founder, Joe Martin, fell in love with Sonoma Valley and established St. Francis Vineyard in 1971, planting 22 acres of Chardonnay and the first 60 acres of Merlot in Sonoma Valley. After achieving great success as a grower, Joe opened his own winery in 1979 with his business partner Lloyd Canton.
Their first winemaker, Tom Mackey, joined St. Francis in 1983 and was renowned for elevating both the quality and style of Sonoma Merlot as an ultra-premium, stand-alone varietal. He also cultivated an in-depth understanding of every Sonoma appellation, enabling us to acquire and develop new vineyards and expand our wine portfolio.
In 1988 St. Francis partnered with the Kopf family, long admired for their historic family legacy in the wine and spirits industry and a commitment to quality. That legacy began in 1933 upon the repeal of prohibition when Rudy Kopf founded the wine and spirits department of Macy's Department Store in New York, turning it into what was then one of the finest wine and spirits retailers in the country. He later established his own wine and spirits company, now owned by his three daughters.
Today, a new generation of winemakers, Katie Madigan and Chris Louton, continues their long tradition of luscious, elegant, fruit-driven wines from Sonoma County grapes. They farm more than 400 acres of Certified Sustainable estate vineyards in Sonoma Valley and Russian River Valley, each with varying compositions of loam, clay and volcanic soils. They also nurture long-term relationships with top Sonoma County grape growers, giving the Winery access to some of the region's most coveted old vines Zinfandel and other varietals from acclaimed vineyards.
About WINE WOMEN Forums
The WINE WOMEN Marketing Forum strives to foster your professional growth while giving you the opportunity to share your skills with our group. Think interactive case studies, opportunities to speak to the group, and a chance to guide the conversation.

WINE WOMEN Forums are career development tools for women (and men) in the wine industry.
Each forum is profession or topic-driven.
Eligibility to join a forum is established by each forum's membership.
Forums are open to both women and men (unless otherwise stated).
Advance registration REQUIRED for this event, please. Space limited!