Description
WINE ONLINE with primary focus on social media
---
Guest Speaker - Paul Mabray, (former) Chief Strategy Officer, Vintank, and (former) Group Director, W2O Group
---
The days of hoping and waiting for consumers to walk through your tasting room door have long since passed. Opportunities abound to connect with customers from near and far via numerous devices and online platforms. Whether that's a tweet of appreciation for a memorable Pinot Noir or an Instagram collage of a home wine tasting party (fully hashtagged, of course), are you taking advantage of the tools to connect with customers?
Our next meeting's guest speaker will address these online marketing issues and more...
What to expect
A dynamic and exciting presentation to stimulate your creative marketing juices.
Thought-provoking recommendations to improve your winery's customer communications.
To be challenged!
What to bring
A bottle of wine to share.
A stack of business cards to share with other attendees.
What we'll do
Open networking and share your wine for approx. 30+ minutes
Introductions and WINE WOMEN member news
Hear Paul Mabray's "Wine Online" presentation
Who you'll hear from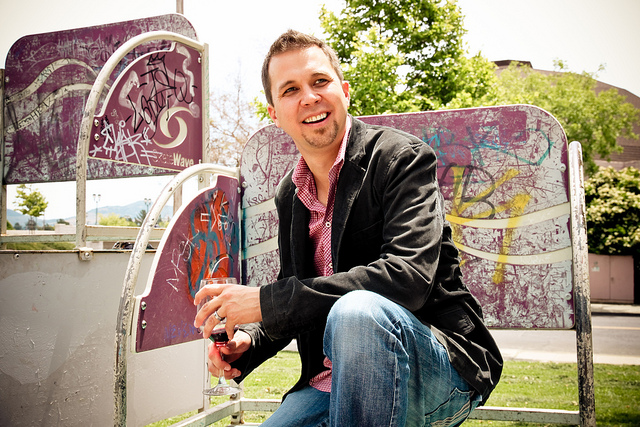 Paul Mabray most recently served as Group Director of W2O Group. Currently re-charging his better-than-lithium batteries, Paul previously founded VinTank and served as Chief Strategy Officer, which was the world's most pervasive software solution for the wine industry and thought leader in all things wine and digital.
Prior to founding VinTank in 2008, he was CEO, Chief Strategy Officer and SVP of Business Development at Inertia Beverage Group (now WineDirect). | Learn more |
Meet your forum chair
Tess Kofoid has always been attracted to all things artistic and beautiful. Growing up in an art department it's no wonder that she fell into the world of creative strategy and marketing. After a whirlwind 5 years as a fashion buyer and marketing specialist for several high-end clothing boutiques, Tess made her move into wine after having her daughter. [read more...]
About Stag's Leap Wine Cellars
Stag's Leap Wine Cellars, notably known for being the winery that won the Cabernet Sauvignon competition in the 1976 Judgment of Paris, was founded in 1970, and is considered a Napa Valley first-growth estate. Their goal is to create wines of classic beauty — wines with balance, complexity and harmony.
Their signature style has often been described as "an iron fist in a velvet glove," a reference to the artful balance between ripeness and restraint, softness and structure, that yields Napa Valley wines of exceptional beauty and long life. Achieving that style requires a level of attention to detail found only among the world's best and most dedicated wine producers. | Learn more |
About WINE WOMEN Forums
Review the Marketing Forum Survey blog post, providing results from the July meeting.
WINE WOMEN Forums are career development tools for women (and men) in the wine industry.
Each forum is profession or topic-driven.
Eligibility to join a forum is established by each forum's membership.
Forums are open to both women and men (unless otherwise stated).
Advance registration REQUIRED for this EXTREMELY LIMITED SEATING event, please.
**SOLD OUT in 12 hours!**
Please register on our waitlist. You never know when someone has to cancel at the last minute.