Marketing Forum: Building Audiences with Audiences
Description
The Clarice is committed to audience building that is inspired by the audience itself. A commitment to partnership, multi-curatorial participation and community engagement means marketing strategy and control goes beyond The Clarice staff. By capitalizing on the power of your audiences, arts organizations can create brand ambassadors and loyal patrons.
Please join AHCMC as we welcome Erica Bondarev Rapach, Associate Executive Director at The Clarice Smith Performing Arts Center at the University of Maryland, to lead the next engaging Marketing Forum: Building Audiences with Audiences. During this interactive lunch-discussion, Erica will expound on her work engaging a diverse, inclusive and represenative audience at The Clarice.



* The Marketing Managers' Forum is an informal gathering to discuss the trends, opportunities and technologies in today's marketing environment. Please register for this free event and purchase your lunch or snack from Vino Volo.
About The Presenter: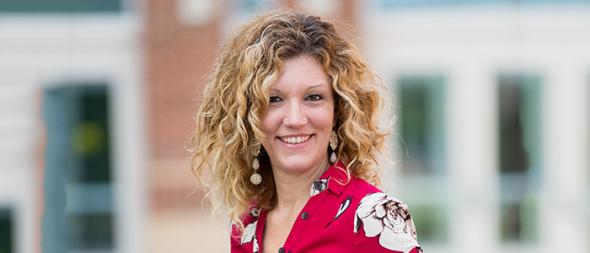 I am a cultural omnivore, personal stylist and an ENFJ. I played violin with the Volgograd Symphony Orchestra while a Peace Corps volunteer in Russia and initiated a first-ever U.S. tour for the group. This convinced me that arts management was my true calling and I haven't looked back.

I began my arts career with the Baltimore Symphony Orchestra where I advanced their digital footprint. Now I am a leader at a performing arts center at a public research university. We are not afraid to fail. We pursue the advancement of cross-disciplinary knowledge and incubate creative talent as we build the future of the arts.

I have lived overseas and outside my comfort zone. I am a mother of two young daughters who speak 3 languages, break dance and build things with their hands. I am organized, motivated and enthusiastic and am at my happiest when I'm not sitting still. I believe in brands that are provocative and inquisitive. I'm a @retailjunki. I am limitless. Namaste.