⭐ Exciting and Informative Event with Robotics Industry Experts ⭐
About this event

Join us for an exciting and informative discussion with industry experts!
MODERATED BY:
In this discussion, we will explore a variety of topics related to industry marketing and brand development to promote growth for robotic automation companies. Our industry experts will share their own stories, commercialization strategies, customer success approaches, state of the industry, what 'not' to do, and lessons learned.

Barry Rabkin served as Chief Marketing Officer of Identified Technologies (Acquired by Alpine 4 Holdings (ALPP)), before joining Near Earth Autonomy as Director of Marketing. An award-winning robotics marketing leader and 40 under 40 with over 15 years of success ranging from venture-backed tech startups to Fortune 500 companies. Led growth at multiple companies from founding to scale and acquisition. Launched and promoted over 100 products that have sold millions of units. Passionate about using technology to identify, communicate, and solve problems at scale. Startup advisor, investor, and guest lecturer at CMU, DUQ, RMU, and PITT. On a mission to transform Pittsburgh from the "City of Steel" to the "City of Startups." Learn more @ BarryRabkin.com

Patty Katsaros is the Director of Market Development for Locus Robotics. Patty has over 20 years of experience leading industrial marketing initiatives for a variety of startups and multinational organizations. Patty was previously the Director of Marketing and Growth for Waypoint Robotics, where she grew Waypoint's market presence and helped establish Waypoint as a market leader in industrial mobile robots, resulting in acquisition by Locus Robotics. Before joining the Waypoint team, Patty served as Owner and Principal Consultant at P.H Koules Consulting, spearheading major brand updates, digital marketing, and SEO efforts for her manufacturing clients. Prior to starting her own consultancy, Patty was co-founder and Vice President of Sales and Marketing for Aigis Mechtronics LLC, a video security manufacturer and spinoff of Philips Electronics NA. Patty graduated from Gettysburg College with a B.A. in Management and Psychology and earned an MBA from the Wake Forest School of Management.

Teresa Glasgow is the Marketing Manager at RedZone Robotics. She brings over a decade of writing and software experience to the Marketing and Software Engineering teams. Teresa manages the social media platforms and blog for RedZone Robotics, as well as corporate branding and messaging. She also works with the Engineering team in the development of new software, specifically understanding how users interact with such systems and how this impacts the design and flow.
Teresa holds both a BS in Technical Writing and a BA in Dance from Slippery Rock University. Prior to her employment with RedZone Robotics, she worked in the non-profit arts sector in the Pittsburgh region. Her arts background brings a unique voice to the creative process, as well as new perspectives to the wastewater industry.

Suzy Teele is the VP of Strategic Initiatives and Outreach for the Advanced Robotics for Manufacturing (ARM) Institute, the nation's leading collaborative in robotics and workforce innovation. Structured as a public-private partnership, ARM and its members catalyze transformative robotic technologies and education for both commercial and defense needs to grow U.S. global manufacturing competitiveness.
Joining ARM in 2017 as its second employee, Suzy was instrumental in its launch by helping to build the consortium to 330+ organizations. Many of Pittsburgh's PRN members are also ARM members.
Today, Suzy leads a team with a dual focus of developing and delivering services and resources that serve its members and our nation, as well as growing its brand, mission, and membership.
Suzy has over 25 years of experience in business strategy, product management, customer acquisition and retention, marketing, sales, and business development. Suzy was also an executive at several software companies, driving revenue growth as a COO or CMO.
Special Thanks to our Leading Sponsors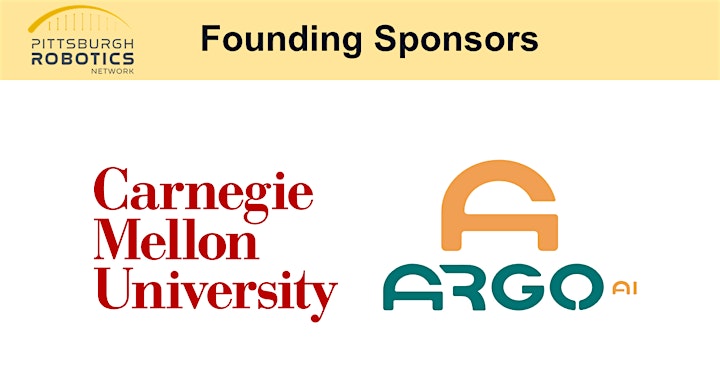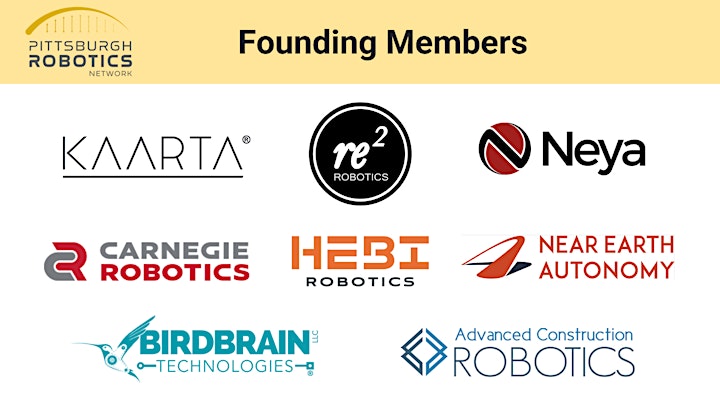 Pittsburgh robotics companies are leading the future of robotics - not just locally, but globally. Partnered with 100+ regional robotics organizations, the PRN brings these organizations together for events, networking and other initiatives. The PRN also supports these organizations by bringing well-deserved visibility to their work - visibility that is critical to the success both of these organizations and our region as a whole.
Sponsorship can offer your business significant benefits. Contact us today!