Description
Agenda:
6:00 - 6:15 PM Introduction
6:15 - 7:45 PM Class
Who should come:
New and Experienced Real Estate Investors, Real Estate Professionals, Private Money Lenders, Hard Money Lenders, Contractors, Business Owners, Asset Managers, and anyone who wants to learn about real estate investing!
Testimonials:
"One of my good friends gave you glowing reviews…additionally this event is very informative for both a beginner to a savvy veteran."
- Dale, Real Estate Professional
"This is a great opportunity to network with other investors and learn more about real estate investing!"
- Becky, Real Estate Investor
Meet our speaker, Vance Wampler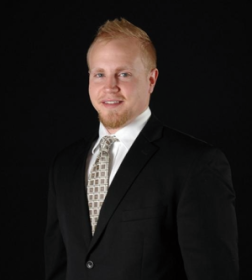 Vance Wampler started in real estate at the age of 19, buying his first REO property as a personal residence, but started professionally 3 years later buying 2 houses at the same time hoping to be successful in real estate.
Fast forward 6 years and 400 transactions later, Vance has navigated through 1-4 family flips/ownerfinance/rental strategies along with multifamily and RV park acquisitions. Vance is also the broker/owner of Real Estate Reformation - a membership based brokerage with agents in the DFW, Austin and Houston markets.
Now co-owner of the AREA/Single family fortunes group and mentorship program, Vance's goal is to provide great training, mentorship and help for the real estate community.
This event is hosted by:
REAL ESTATE IQ