Marketing for Artists: How Can Artists Find Their Niche?
Actions and Detail Panel
Marketing for Artists: How Can Artists Find Their Niche?
Tue, January 10, 2017, 2:00 PM – 5:00 PM PST
Description
How Can Artists Find Their Niche?

Why do some artists become famous and others not, despite their talent? How can artists determine their niche in today's market?

One of the most pressing questions for artists, photographers, and artisans is "how do I find my niche?" If artists would only answer this question, they would struggle far less to sell their art and they would not feel like sell-outs when they do. The art and craft markets are undergoing significant disruption, just like the music and publishing industries. This disruption is spelling bad news for established artists, yet good news for artists who know their "Four-Part Code:"

1. "Why" - What is your creative purpose?
2. "What" - What is your mission?
3. "How" - How do you solve a problem that is worth solving?
4. "Who" - Who is your target market? Using "The Four-Part Code," we will re-examine art history and learn how famous artists determined their niche. Then we'll apply the "The Four-Part Code" to three emerging artists, just like you.

Learn how you can sell your art without feeling like a sell-out.

Free to Attend. Register today. Admission is limited.

Instructor Ann Rea is a San Francisco-based artist and the founder of Artists Who THRIVE. Her artistic talent is praised by her mentor, Wayne Thiebaud, an American art icon. Rea has been featured in Fortune, The Wine Enthusiast, and Art Business News magazines, in The San Francisco Chronicle, in the book Career Renegade by Jonathan Fields, and on HGTV, ABC, and The Good Life Project. She's a favorite instructor on Creative Live's "Money and Life" channel, broadcasting to over one million students worldwide. Ann is the creator of "The MAKING Art Making MONEY ® Semester," eight foundational online business and marketing courses. Her students study with fellow artists from around the globe via live video calls within a welcoming and supportive community.

This seminar is sponsored by a generous contribution by the Friends of the Berkeley Library.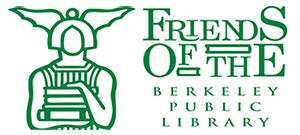 Date and Time
Location
Berkeley Public Library
3rd Floor Community Room
2090 Kittredge Street (at Shattuck)
Berkeley, California 94704-1427