An event for women in business who are leaders, entrepreneurs and innovators to educate and empower them to grow their business.
About this event
This Women's History Month let's celebrate you, the phenomenal woman that you are. You've broken down barriers and you've pushed through to develop your business. It hasn't been easy and it's not getting easier. However, you are determined to keep striving and rising. Sounds like you are ready to develop your marketing edge so let's go, let's grow!
Join me at the upcoming Marketing Edge online session that is geared towards educating, challenging and inspiring you. Let's set you on the path of fine tuning your marketing edge and solidifying your relevancy in your market.
Your event takeaways:
• Navigating through changing times
• Invaluable tips on staying ahead in your business
• Keeping your marketing approach current and competitive
• Keeping you focused on the important things in 2021
_____
Coach: Antonella Smith is the CEO and Marketing Strategist/Coach of Clear and Concise Marketing LLC. Her consulting company exists to provide businesses with effective marketing solutions to help them turn their business pains into business success. They are a results-driven strategic partner.
_____
Terms of Participation Agreement
By registering for this event, you also consent to receive email communication from Clear and Concise Marketing LLC about events and updates that may interest you.
If you want to scale your business and you desire one-on-one coaching online, click HERE for details.
Date and time
Location
Refund policy
Organizer of Marketing Edge: Staying Relevant and Competitive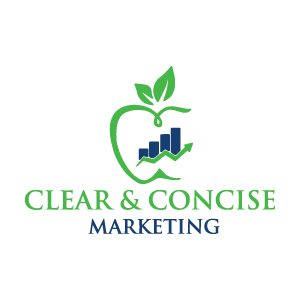 Clear and Concise Marketing, LLC is your partner in success, helping your organization overcome business pains and grow to the next level. We are a consultant company and we work one-on-one with each client to analyze and identify the organization's needs. Then, we develop an original strategy for reaching the target market. We apply a client focused approach to business, which has proven to be the most effective method for delivering results.
https://www.clearconcisemarketing.com/