Marketing Boost Summit Free Tickets ($49 Refunded Upon Attendance)
About this Event
Join 1,000 like-minded entrepreneurs, marketers and sales professionals for 2 days of networking and learning proven business growth strategies from the world's top sales and marketing experts.
It's a chance for like minded business owners to come together for 2-days of sharing what's working now and learning the latest strategies, techniques and tools for increase your leads, sales and revenue in 2019 and beyond.
If you're a business owner, sales or marketing manager, entrepreneur, or online marketer, then you don't want to miss this incredible summit in Kissimmee, Florida!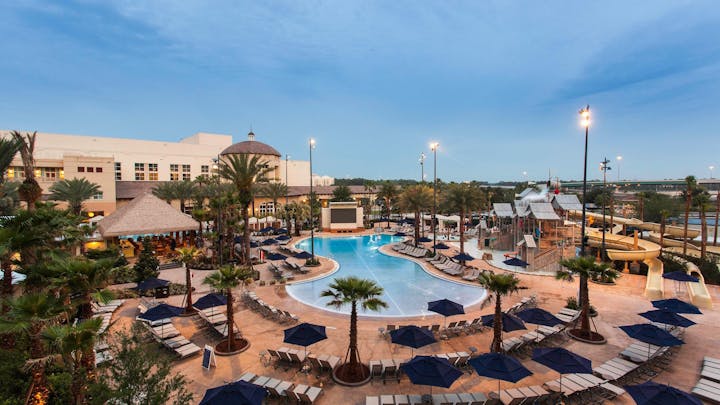 Why Should You Attend?
Here are 2 big reasons why you don't want to miss this event...
1. World Class Experts Sharing Actionable Content
We bring to the stage the top sales and marketing experts from around the world to share their best strategies, tactics and tools so you can grow your business faster.
You'll hear from real-world experts in the fields of Facebook, Google, Amazon, Instagram, Messenger, Youtube, Sales, Mindset and Success, and much more.
You'll walk away from the event with actionable strategies, tools and techniques you can apply to your business right away. You'll also get to meet and hang out with the speakers over the 2 days and have drinks together at our private networking event!
Forget "theories", fluff content, and the same old generic business advice you've heard a million times before.
You'll learn practical advice you can use immediately to grow your revenue whether you're a business owner, entrepreneur, sales and marketing manager, affiliate marketer or online marketer. For example...
● You'll discover key lessons learned after spending $100 million in online advertising and $2.5 million per month across 100 different accounts.
● You'll discover how to utilize Google's Artificial Intelligence (AI) machine to produce incredible ROI and profits - no matter your business or niche.
● You'll discover the exact strategy used to generate $3 million on Amazon.com in less than 2 years - and how you can follow the same strategy, step-by-step.
● You'll discover success strategies from a former Super Bowl Champion turned high-performance coach so you can win in business and in life.
● You'll discover what's working right now in the world of sales and how to convert leads to customers in a systematic, authentic trust based way.
● You'll learn how to utilize Facebook Messenger and Chat Bots to deliver automated, personalized, one-on-one experiences to your customers.
● And that's just the tip of the iceberg!
2. Build Lasting Connections in an Inspiring Environment
Forget about boring events and stuffy meeting rooms.
For our first ever annual conference we've selected an amazing resort with world-class conference facilities and a central location in Kissimmee Florida.
You'll get to meet and connect with 1,000+ like-minded business owners, entrepreneurs, and marketers in a beautiful and inspiring environment.
After a full day of learning, you'll get to relax, unwind and connect with fellow attendees over a few drinks at our exclusive networking party.
Share ideas, build lasting friendships and even form strategic relationships with like-minded people. Attending this summit could be the turning point in your business or career. This could be your rare opportunity to meet your next business partner, multi-million dollar joint venture partner or mentor who takes your business to the next level. Don't miss your chance to spend time away from the distractions and enjoy high-quality networking in a beautiful resort.
The tickets are Free. All we ask is a small $49 holding deposit (to secure your spot so we know you are coming), which is refunded straight after the event. Lock in your place today.