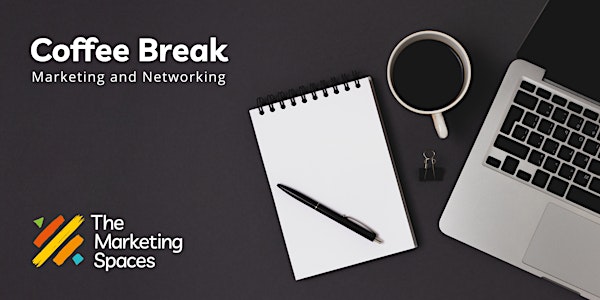 Marketing and Networking Coffee Break
Make space for a quick coffee break and connect with other members of The Marketing Spaces to exchange ideas and learn from each other.
About this event
About this event
Our Thursday Coffee Breaks are quick, 30-minute meetings open to all members. Twice a month, make space for a quick coffee break and connect with other members of The Marketing Spaces to discuss the latest marketing insights articles and videos.
Become a member now, for free, so you can log in and get the Zoom link to join us: https://marketingspaces.co.uk/membership/sign-up-free/
These live meetings are an excellent opportunity for all members to get together, share ideas and best practices, and inspire each other in real-time.
Follow us on LinkedIn to get even more marketing insights and wisdom.
About The Marketing Spaces
Founded by a successful Strategic Marketing Consultant who also teaches professional marketing qualifications, The Marketing Spaces is a community website that provides an informative and supportive environment for all business people and marketers who want to continually improve their marketing abilities.
From courses to live events and free marketing insights, The Marketing Spaces is for you if:
You want a supportive space where you can figure out how to apply your marketing knowledge and learning to your situation.
You want a no nonsense, no pressure space to step back, think about and learn more about marketing.
You believe in 'little, often and varied' when it comes to growth and improvement.
You already work in / do marketing and have at least a working understanding of it.
About the host
Kara Stanford is a successful Strategic Marketing Consultant, Marketing Mentor and Marketing Tutor. She blends practical marketing experience with sound marketing theory, enabling clients and students to truly understand marketing.
As a Marketing Consultant with over 20 years of experience, Kara's aim is to leave her clients knowing and understanding more about marketing than when she arrived so they can carry on making good marketing decisions long after she is gone.
Kara speaks a lot at events and was puzzled that she would always get similar feedback along the lines of: 'You really helped me understand what I need to do when it comes to marketing'.
This puzzled her because her audiences are clever people who are already using marketing with some success – she wasn't telling them stuff they didn't know.
So she asked them what they meant. And what they meant was she left them feeling like they understood what marketing really was. They left feeling empowered and knowing how to make the right marketing decisions.
And so The Marketing Spaces was created to meet this need for those savvy solopreneurs, lonely marketers, and busy CEOs.
Event info - sign up for free: https://marketingspaces.co.uk/event/coffee-break-8-december-2022/
Join our friendly community: https://marketingspaces.co.uk