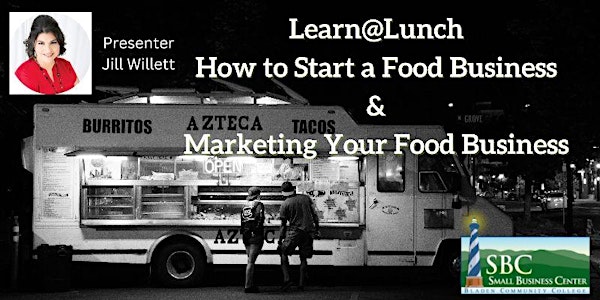 Marketing a Food Business (Learn@Lunch) online
Sorry if you missed Starting on 11/7 but join us on 12/5!
About this event
Jill Willett worked in corporate sales andmarketing for a decade before taking her entrepreneurial plunge as a food maker and founder of a Bay Area-based organic baby food company. After two-and-a-half years operating Little City Kitchen Co., Jill devoted her expertise to assisting entrepreneurs through blogging, teaching, and consulting. Since her move to North Carolina in 2014, Jill has established Coaching for Cooks and the Triangle-Food Makers network, a group that brings together local food entrepreneurs over common issues to connect, learn, and share experiences.