Description
---
LEARN HOW A "MARKET TRADING SYSTEM" HELPED A FORMER I.T OFFICER QUIT HIS STRESSFUL AND ENERGY DRAINING JOB… AND EARN 7 TIMES MORE INCOME THAN HIS PREVIOUS JOB WITH ONLY 1 HOUR OF WORK EVERY DAY.
---
This simple Financial Market System allowed Jonathan to achieve financial freedom, enabling him to spend more time with his children and family, enjoying a higher quality of life.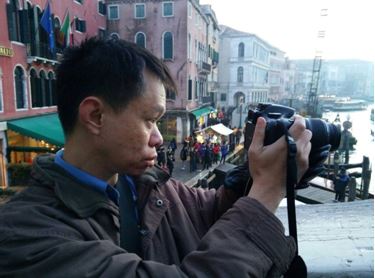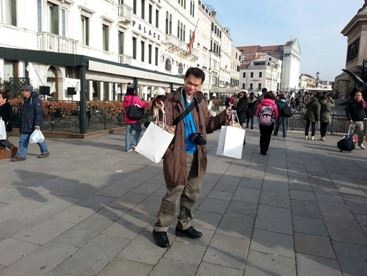 Are You…
Stuck in your financial situation? Or want to grow your income in the double, triple, and quadruple without needing to spend more time at work?
With the weakening economy yet increasing cost of living, do you have additional source of income? Even if you have, is it enough for your security when the next crash happens?
Why not learn another new wealth producing technique to protect your future and your family?
Make U.S dollars and even Euro dollars now from Asia's top 30 financial expert Jonathan Tan this coming 3rd October 2017 in Singapore!
Who is Jonathan Tan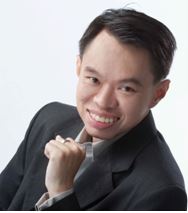 Asia's Top 30 Financial Expert, Professional Active Trader & Market Trainer, Founder Of South East Asia's Largest Trading Community "Gathering Of Traders"
Due to frustrations of not having enough to provide for his family during his job employment as an I.T officer, Jonathan discovered how knowing trading can help anybody to be financially free if they know how.
So he took it up upon himself to learn from the world's top financial gurus, market traders from wall street, and world champion traders who are the movers of the stock markets to help himself and his family get out of debt and overcome financial struggle.
After more than 10 years of trading, understanding the market trends, losing a lot of money, learning the hard way, he has discovered a pattern of how the financial market works.
As a way of passing forward, he decided to empower people with this specialized knowledge and money making techniques that will help anybody with a willingness to learn, to achieve financial success. Even if you have no background in finance.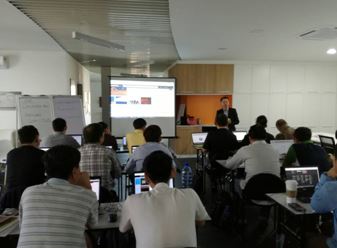 In This 2 Hour Live Seminar, You're Going To Learn about...
Tried-And-Tested Investment Methods That Have Helped Participants Earn Up To

US$4,900 in 3 Months

Easy-to-learn, proven system to trade the market from stocks, indices, futures, commodities, and currency to

achieve 30% - 300% returns in 3 months!

Step-by-step blueprint to generate a minimum of 36% return on your stock investments

year after year

, and why it's the minimum return you should accept!
Financial skills that will help you continue to

make money – even during a financial crisis

How to create multiple sources of income with this strategies... P

rofit Anytime & Anywhere

, making USD, Euro dollars and even English pounds.
The secret system that no one uses to

make money in the financial market

, even when it is going down or sideways!

Identifying this 4 pattern of how the market works and take advantage of it that most wall street giants are using to create massive profits for their company and shake the world's economy.

And much much more...
Here's Why Jonathan Market Trading System Is Easy For Beginners To Get Started
No need to analyze complicated financial charts of the financial markets

No financial education needed because it is all about identifying the patterns of the market which a 10 year old can also do.

No need big amounts of money to start trading. (As low as USD500) is enough to get started.
Workshop Is For You If...
You want to generate passive income even while you sleep, travel the world, and spend time with your family

Want to retire rich and early

Want to do the things you love in life and potentially quit your 9 to 5 job

Want to create additional income for yourself to protect yourself from financial crisis

Want financial security when crisis hits
What some of those who have experienced Jonathan's training have to say...

Angie, Executive Secretary
"I quit my well paid job and tripled my income from trading! Why should i continue my 8-10 hour job? Thank you Jonathan."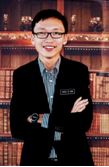 Joseph Woo, Teacher
I had no idea how trading works prior to attending Jonathan Tan's bootcamp. But after attending, I felt confident on making ​a profit now. Don't lose heart because Jonathan will hold your hand and guide you on how to be a good trader. He is the real deal.

Eugene G

After attending Jonathan's market trading seminar, in just 2 hours or so, I finally understood one pattern that took me years to figure out. This is something that could change your life! Don't miss this if Jonathan Tan is conducting a seminar in your area!
---
The last event in Kota Kinabalu was a full house event and people literally experienced profits over USD$897 in just 15 minutes...
IMPORTANT : Due to past overwhelming response, this FREE session is only for the first 40 people as sponsored by Qooaims trading community, after the 40th person, entrance fee of SGD18 per pax is chargeable.
Make sure you grab yours now!
#SponsoredMarketTradingSystem
#GrabLiveStrategyFromJonathanTan
#MeetAsia'sTopFinancialExpertFree!
#FreeTipFromSoughtAfterGuru
#LearnASkillToFinancialFreedomSponsored!
#BeBlownAwayWithUnbelievableFreebiePriceless!