Description
Bill Jump will review markets, Fed and policy in 2017 and what that says about expected results for the 2018 markets. He will discuss researching investment approaches to market themes and trends such as disaster recovery, artificial intelligence (AI), Internet of Things (IoT), telecommunication advances in 5G, autonomous driving and eVehicles, which will also be reviewed. And what is the fuss about bitcoin—is it an opportunity or a trap?

YOU WILL LEARN:

About the 2017 market in review and what it says about 2018


How to research thematic investing—disaster recovery, AI, IoT, 5G, autonomous driving, eVehicle, etc


Fed/Policy update and how it affects portfolios

discussed by: Bill Jump, Founder Board Member, AAII Silicon Valley Chapter.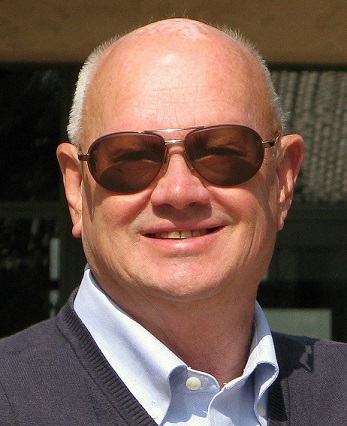 Bill Jump retired from IBM as an executive project manager after a 48-year career. He is a graduate of UC Berkeley in electrical engineering and has a master's certificate in
project management from George Washington University. Jump is a lifetime member of AAII and serves on the board of the AAII Silicon Valley Chapter.

---
Some detail on Bill's presentation...
I've chatted with Bill about what he plans to cover for his market review. Bill let slip that he'll be covering Domestic Equities, International Equities, Fixed Income, Commodities and Forex. He also mentioned that he'll be discussing sectors -- and be making a few comments on oil and energy. As those of you who attended Bill's previous presentation know, Bill is really into oil and energy. Looks like this event should be fun!!
- Al Zmyslowski, 2/1/18
More comments...
Getting ready for the event Bill and I chatted again and he provided detail on a few more topics he will be mentioning...
- Market valuation: The Fed's view, Market/GDP ratios and other measures
- Pundits and their earnings forecasts (a review)
- Professional and individual investor market sentiment -- and what it means
- The Fed and the major changes happening there for the year
There's more -- but I don't want to give it all away!!
- Al Zmyslowski, 2/4/18
Final note...
Bill was kind enough to make a 3-minute audio introduciton to his talk. This is posted here: Bill Jump Intro Recording Give it a listen and then join us on February 10th!!
- Al Zmyslowski, 2/8/18
---
More Information on the event...
If you haven't visited us in a while, You'll notice that we've lowered our pricing so early registration is $20 and late registration is $25

Students under 25 (with ID) Free. (No registration required, show ID at Registration Desk)

No refreshments (e.g., coffee) are provided -- plan accordingly.

To have a bit of fun, we raffle off investment books, event tickets and other items

If you are a 4Ever ticket holder or hold a Guest Pass we ask you to register by mailing your 4Ever ticket or Guest Pass in with the registration form. If you don't pre-register you can still bring your 4Ever ticket or event pass to the registration table -- but you're subject to space availability restrictions.

Our concierge table provides you with speaker and AAII-SV handouts, AAII information, a book swap area (bring a book, take a book), hand outs from past speakers, and other "good stuff". Better yet, there is always a Board member or two present where you can ask questions, provide event feedback, make suggestions, etc.
---
EVENT SCHEDULE
8:30 AM - Registration / Social

8:55 AM - Announcements
9:00 AM - Part 1 of talk
10:15 AM - Break, Raffle
10:30 AM - Part 2 of talk

11:30 AM - Q & A