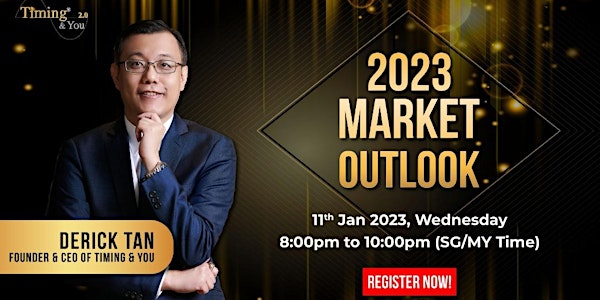 Market Outlook - Can Investors Bear The Biggest Bear of The Bears in 2023?
The Biggest of All Bears Are Coming? Don't Underestimate Its Impact on the Financial Markets
About this event
Important Market Outlook: 11th January,2023 8pm-10pm @ BigBigConference.com
Derick Tan here with an urgent message:
Come Attend My Free Market Outlook For 2023
(Featuring Must-Attend Updates on Stagflation and Global Recession.)
I've predicted these:
✅Dow Jones to 30,000 (24th November 2020)
✅Nasdaq to 15,000 (24th August 2021)
✅S&P to 4200 (29th April 2021)
That was a great bull run.
And recently, I've predicted that a great bear market will be coming.
It's already here.
And don't say I didn't warn you.
With the worst that is yet to come…
How can an investor benefit from a down-trending economy?
Here's how anyone can prepare ahead.
By knowing the right timing for the markets.
I'm a believer that "Timing Is Everything."
As the saying goes, What goes Up must come Down.
Get the right tools and knowledge to prepare for this upcoming recession.
The signs are here, the facts will be revealed and I will expose every truth about the markets that no one will share for free.
Join me in my upcoming Zoom Conference: Market Outlook Can Investors Bear The Biggest Bear of The Bears in 2023?
Register as my events are always full at: BigBigConference.com
The last time my event was packed, I had to stream my event on social media.
Get the best experience on Zoom to interact with me, Ask Me Anything about the upcoming bearish outlook.
Sounds good?
Ask Me Anything Zoom With Derick
11th January,2023 8pm-10pm
Register Now!
Seats are extremely limited.
Meet Your Speaker:
Derick Tan, Singapore
Timing and You was founded by Derick Tan in 2015 to conduct statistical research relative to cyclic behavior in the financial markets and to profit from different investment asset classes using historical patterns and market seasonality.
He has been an active trader for more than 24 years and investor in the stock, commodities, currencies, bonds and property markets since 1999.
Apart from Fundamental Analysis (FA) and Technical Analysis (TA), he is also a practitioner of the relatively unknown but amazingly accurate Cycle Analysis (CA) for more than 15 years to improve the probability of winning in different investment asset classes.
Derick has developed a proprietary 3-dimensional T&Y Relative Risk Index (RRI)™, which is probably the first of its kind in the world that combines Cycle Analysis, Technical Analysis and Fundamental Analysis parameters to give a holistic risk-reward assessment of the U.S. stock market.
Derick is the "2019 World Excellent Young Leader" (2019全球杰出青年领袖) awarded by the prestigious Yazhou Zhoukan (亞洲週刊) for his vision, courage and influence to drive positive change and be a force for good in the world.
He provides global asset strategies for High Net Worth Individuals (HNMIs) in Singapore, Malaysia, Indonesia, China, Myanmar and Vietnam to deploy and allocate their investment between different asset classes in different stages of the macro market cycle.
He is also the invited trainer and speaker for Nasdaq, Bursa Malaysia, AIA Singapore, CIMB Investment Bank Berhad, Kenanga Investment Bank Berhad (largest independent investment bank by equity trading volume and value in Malaysia), AmInvestment Bank, CMC Markets Singapore and Phillip Capital.
Derick has been featured in numerous media including Hong Kong's Yazhou Zhoukan (亞洲週刊), Singapore's Shareinvestor, Indonesia's Jak TV,Pasfm92.4, MoneyFM as well as Malaysia's BFM89.9, CITYPlus FM, the Edge Malaysia, Smart Investor magazine and Fintech Headline Magazine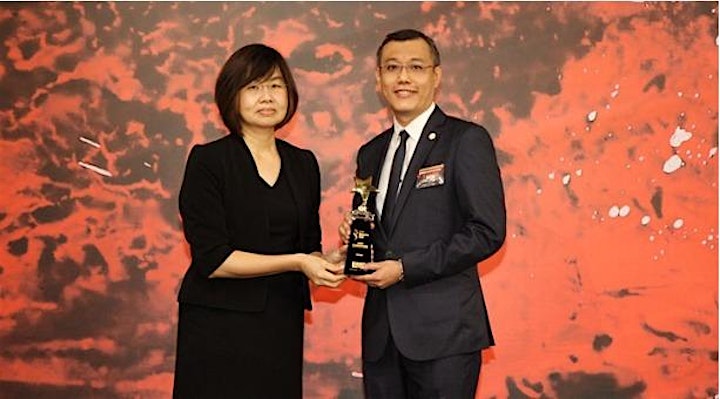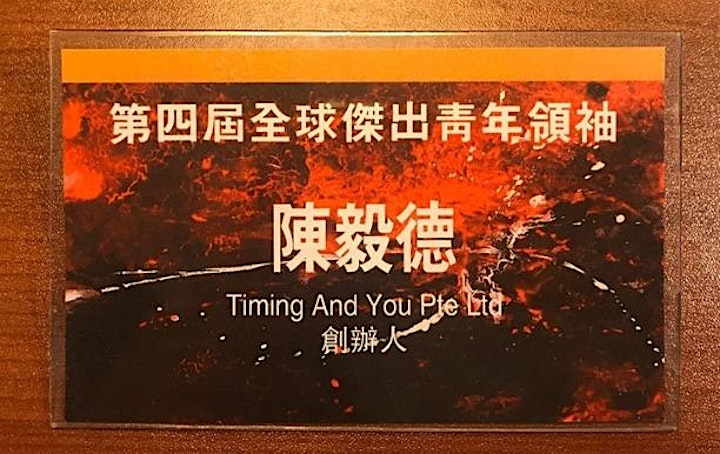 Media Feature / Appearances: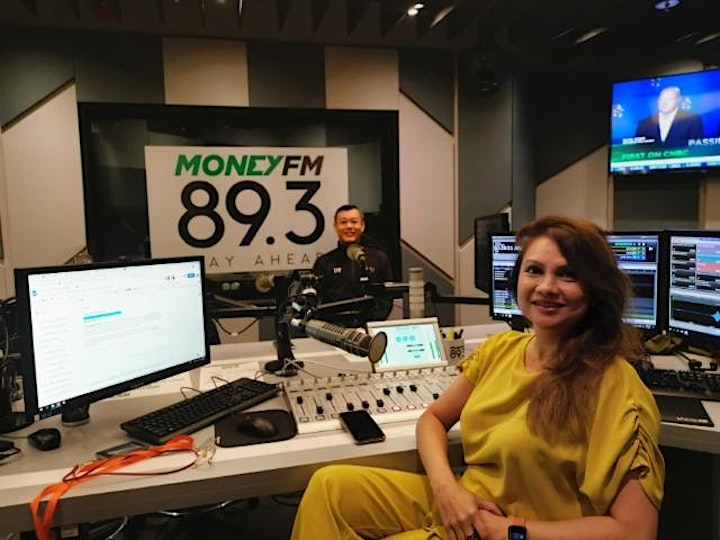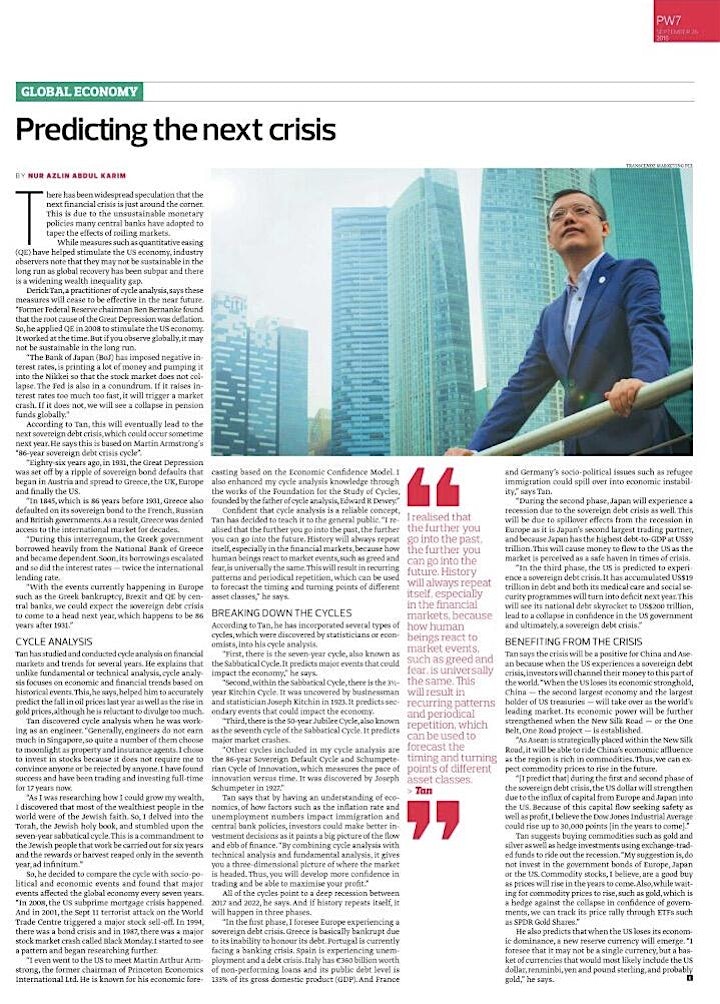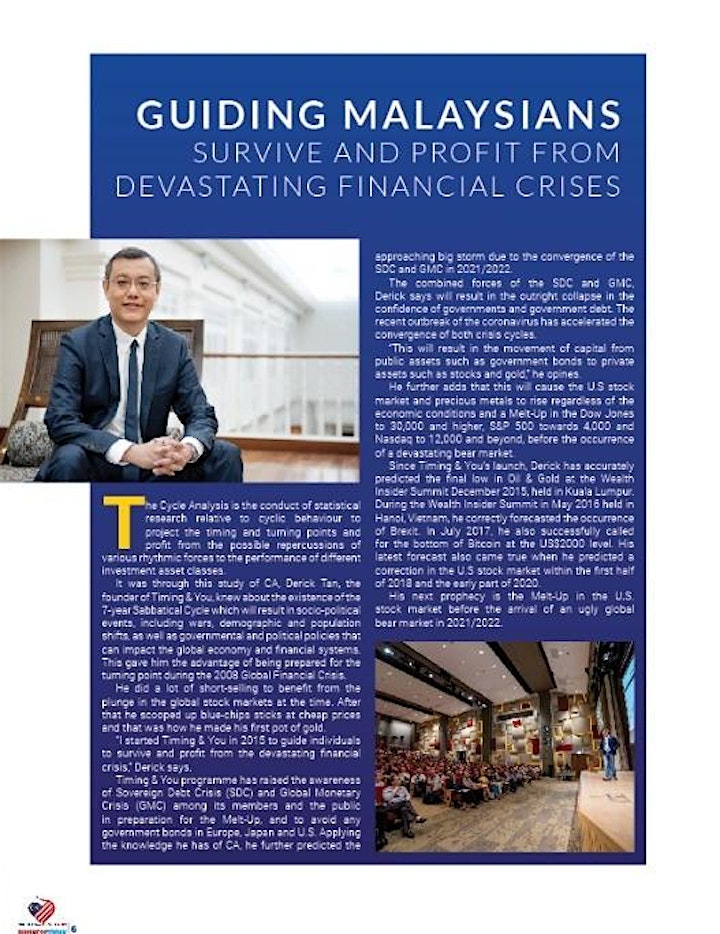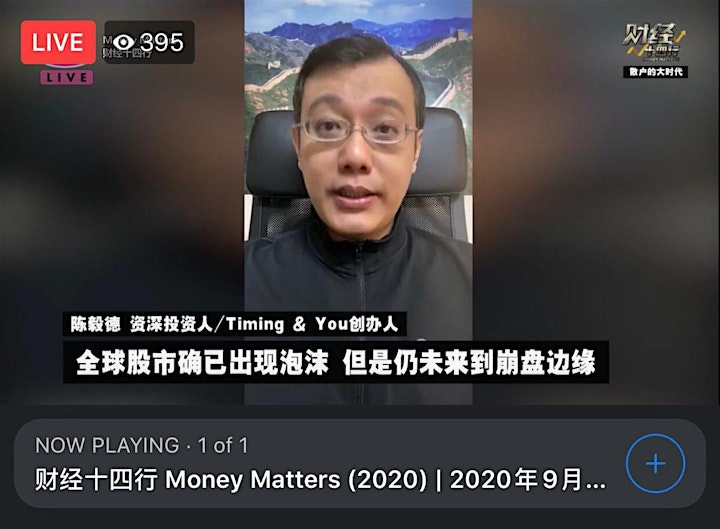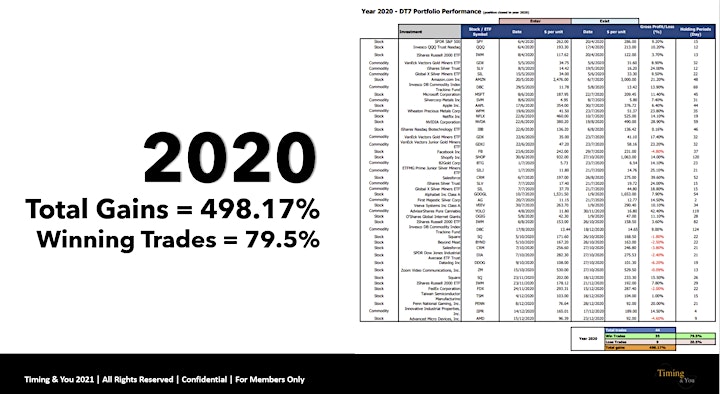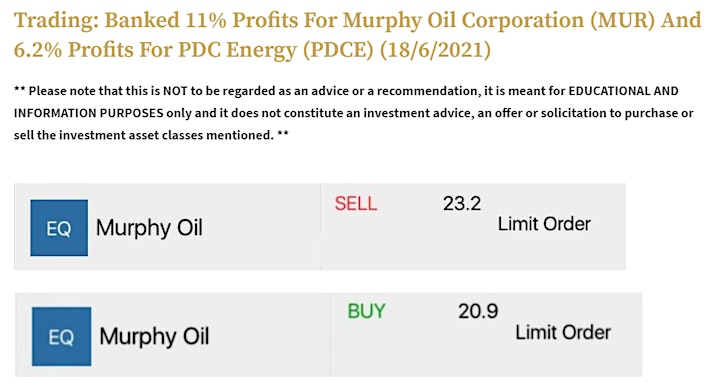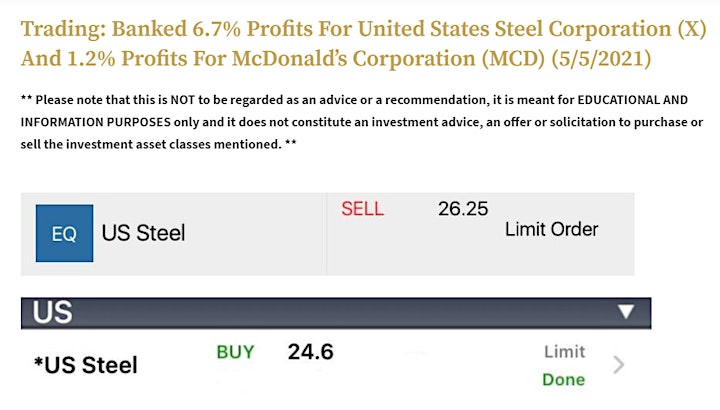 Testimonial from members: