Description
Learn 10 Secrets of Making Money:
Master Buy Low Sell High for all investment markets (stock, property, commodity, forex, bond)

Profit from both bearish and bullish markets, understanding the true impact of US Interest Rate Hike, China Economy Slowdown, Oil & Gas Crisis, Global QE.

Unique long-term investing strategies to outperform 8% yearly portfolio return of Temasek, Li Ka-Shing, Warren Buffett and other best global funds.

High-probability Shorting techniques for short term traders to profit from falling stock market while others are losing money or doing nothing.

Generate consistent 20% yearly passive income with REITS and real property with knowhow of property market cycle which usually only rich people know.

Methods of Spring Cleaning for own stock portfolio to eliminate junk stocks without any hope, which if ignored, could end up losing all the personal capital in long run.

Wait for the Gift from Heaven every 5-10 years, time for global financial crisis in near future to buy best blue chips safely and cheaply with >50% discount, having a few times of tremendous upside, a secret only known to investing masters.

What to buy (stock screening), When to buy/sell (buy low sell how), How much to buy/sell (risk management) – various case studies are explained, opportunities for trading and investing now.

Fundamental Analysis (FA) + Technical Analysis (TA) + Personal Analysis (PA), integrated with unique Optimism Strategy developed by Dr Tee

Market Outlook 2016: emerging opportunities with >100% Profits potential in Singapore, US, China & Hong Kong stock markets
Hear what our graduates say about the course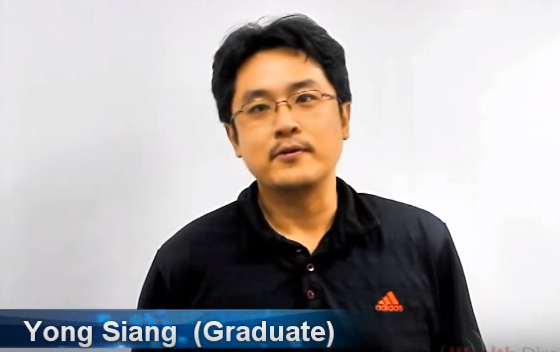 About the Trainer
Dr Tee holds a PhD specialized in computational simulation. He possesses 17 years of trading/investing experience with in-depth knowledge in stocks and related investment markets. He was a corporate vice president, now an owner of a consulting firm and also a trading/investing educator.
He is also known as Ein55 and shares his experience extensively with over 700 investment articles and journal interviews, conducting many trading and investing courses using unique FA, TA and PA methods with Market Optimism Strategy.
Attain financial freedom with both Consistent Passive Incomes and Enormous Capital Gains, weathering various global crisis.