Market Insights: Building Materials and Green Rating Systems

Tuesday, 18 September 2012 from 7:30 AM to 10:00 AM (PDT)
Event Details
**Registration is now closed, but you may register at the door**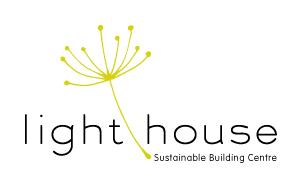 Light House's Market Insights is the premiere source for market intelligence on Canada's green building sector. Four quarterly breakfast seminars provide you with up-to-the-minute analysis of statistics and trends in Canada's green building industry along with special presentations on critical issues to your business. Connect with industry leaders and key decision makers over a buffet breakfast and engaging panel discussion.
---
Are We Happy?
Green Building Materials and Rating Systems.
Join an outstanding panel of international experts discussing the impact material innovation and green rating systems are having on green building.
In the past year, the States of Maine and Georgia have effectively banned LEED certification for State building projects arguing the credit requirement for FSC wood is discriminatory. Intense industry lobbying has stalled amendments to LEED because proposed credits could discourage or prohibit builders from using chemicals such as PVC. Are green rating standards helping or hindering our attainment of higher performance, cost effective and environmentally preferable buildings? Are manufacturers chasing certification credits or are those same credits driving innovation?
Take in a special showcase of green building materials to incorporate into your next project, network with colleagues, enjoy a complete breakfast buffet, and gain valuable insights from our panel of distinguished experts. Don't miss it!
Panelists
Sebastien Garon, Principal, Sébastien Garon Architecture + Design; Chair, LEED-Canada Technical Advisory Group on Materials; LEED-Canada Steering Committee
Sébastien is the founder and Principal with Sébastien Garon Architecture + Design in May 2011 following more than a decade in the building design field. He currently chairs the LEED-Canada Technical Advisory Group on Materials and is a member of the LEED-Canada Steering Committee and of CaGBC's LEED Faculty. He chaired the Canadian adaptation of the LEED for New Construction 2009, formerly served as one of the three national LEED Review Team Leaders, and took part in the development of the new LEED BD+C and ID+C examination. Sébastien has ruled on a multitude of LEED-related sustainable design issues, shaping the evolution of the LEED-Canada rating systems. Prior to founding his firm, Sébastien worked on several Green Building projects as Architect for Busby Perkins+Will, including the Centre for Interactive Research on Sustainability and Dockside Green.
Patti Southard, Program Manager, King County's "GreenTools" Program
Patti Southard has worked in the sustainable building industry for more than 15 years and is currently Program Manager for King County's "GreenTools" program. At King County, Southard is also creative director for the EcoConsumer Program and provides technical assistance for the County's LEED and Built Green initiatives. Prior to joining King County, Southard managed the Seattle office of Duluth Timber Company, and more recently spent four years in business development for Environmental Home Center. Before joining Duluth Timber Company, Southard owned her own business which primarily focused on designing and fabricating mixed-media art pieces and furniture with environmentally friendly finishes and recycled materials.
Wayne Ward, Commercial Director, BRE Canada
Wayne Ward is the Commercial Director for BRE Canada and comes for a multi-disciplinary consultancy background, with over 20 years experience in the design and construction projects. Trained as a Building surveyor at RGU, Wayne also completed a year training at the technical architecture university in Copenhagen and brings a wealth of experience in a wide range of market sectors including Commercial, Education and Retail, most recently focusing on residential markets and inner city regeneration, including Carbon 60 and Carbon Zero design in Scotland. Wayne provides technical support to the BRE Group on product development and wider sustainability issues, including policy implementation. As Commercial Director for BRE Scotland, Wayne performed the lead role for BRE sustainable development projects throughout Scotland and was active in the Highlands and rest of Scotland in promoting energy efficiency measures and led the BRE group on Carbon management and carbon offset technology development.
Miranda Gardiner, Senior Sustainability Specialist, Stantec; Past Manager, LEED Technical Development, US Green Building Council
Miranda is a Senior Sustainability Specialist at Stantec with more than 6 years of consulting, research, and writing experience within the sustainability field. She has reviewed certification projects for several of the LEED rating systems, and consulted on numerous commercial and institutional projects. Prior to joining Stantec, she was a sustainability consultant for Buro Happold, a manager for the US Green Building Council, in LEED Technical Development, and an architecture designer at Page and Turnbull.She jointly managed the development of LEED for Retail and LEED for Healthcare and assisted the Abu Dhabi Urban Planning Council with the development of their green building rating system, Estidama. Her past work includes the technical support  of the Indoor Environmental Quality Technical Advisory Group and related work for LEED 2009, and the launch of LEED Pilot Credit Library in 2010. Miranda holds an undergraduate degree in English Literature History and Fine Arts from Georgetown University and a Masters in Architecture from the University of Pennsylvania. Her passion in sustainable living and the environment motivates her to understand not only how to design better and more sustainably but how to build for longevity and durability.
Tracy Casavant, (Moderator).Executive Director, Light House
Tracy heads up Light House's eco-industrial planning and development services. With more than 15 years experience, including establishing and running her own consulting firm for ten years, Tracy brings a unique soft and hard skill set of training and experience, blending backgrounds in chemical engineering and environmental studies. Tracy is one of North America's leading experts on sustainable industrial / employment lands and infrastructure development, and has been responsible for dozens of eco-industrial projects nationally and internationally. Tracy sits on the Advisory Board for Cogen Canada. She teaches the Industrial Ecology course in BCIT's Environmental Engineering program; has previously been a sessional lecturer at SFU; and has supervised graduate students at UBC, Dalhousie, and Royal Roads. She has been invited to speak on various business, community, and sustainability topics across Canada and internationally in countries such as Korea, China, Taiwan, Mexico, and Turkey.
Patron Sponsor
Silver Sponsor
---
Refund Policy: Refunds will be provided up to 72 hours in advance of each event, less the Eventbrite fee.
When & Where

BCIT Downtown
555 Seymour
Vancouver, British Columbia
Canada

Tuesday, 18 September 2012 from 7:30 AM to 10:00 AM (PDT)
Add to my calendar
Organizer
Light House Sustainable Building Centre
Light House is a social entreprise dedicated to advancing green buildings and sustainable communities.
Market Insights: Building Materials and Green Rating Systems