Sales Have Ended
Ticket sales have ended
Thank you for supporting the BCCAC and the continued operations of The Boothby Center!
Sales Have Ended
Ticket sales have ended
Thank you for supporting the BCCAC and the continued operations of The Boothby Center!
Description
Market Fresh Cocktails
A Hands-on Class that Changes Every Month with Seasonal Produce and Rotating Instructors
December 27th:
Reza Esmaili, Ananas Consulting
(Sweetwater Music Hall, Honor Bar, Long Bar, Smuggler's Cove, Conduit, Zare at Flytrap and more throughout a long, distinguished career about San Francisco.)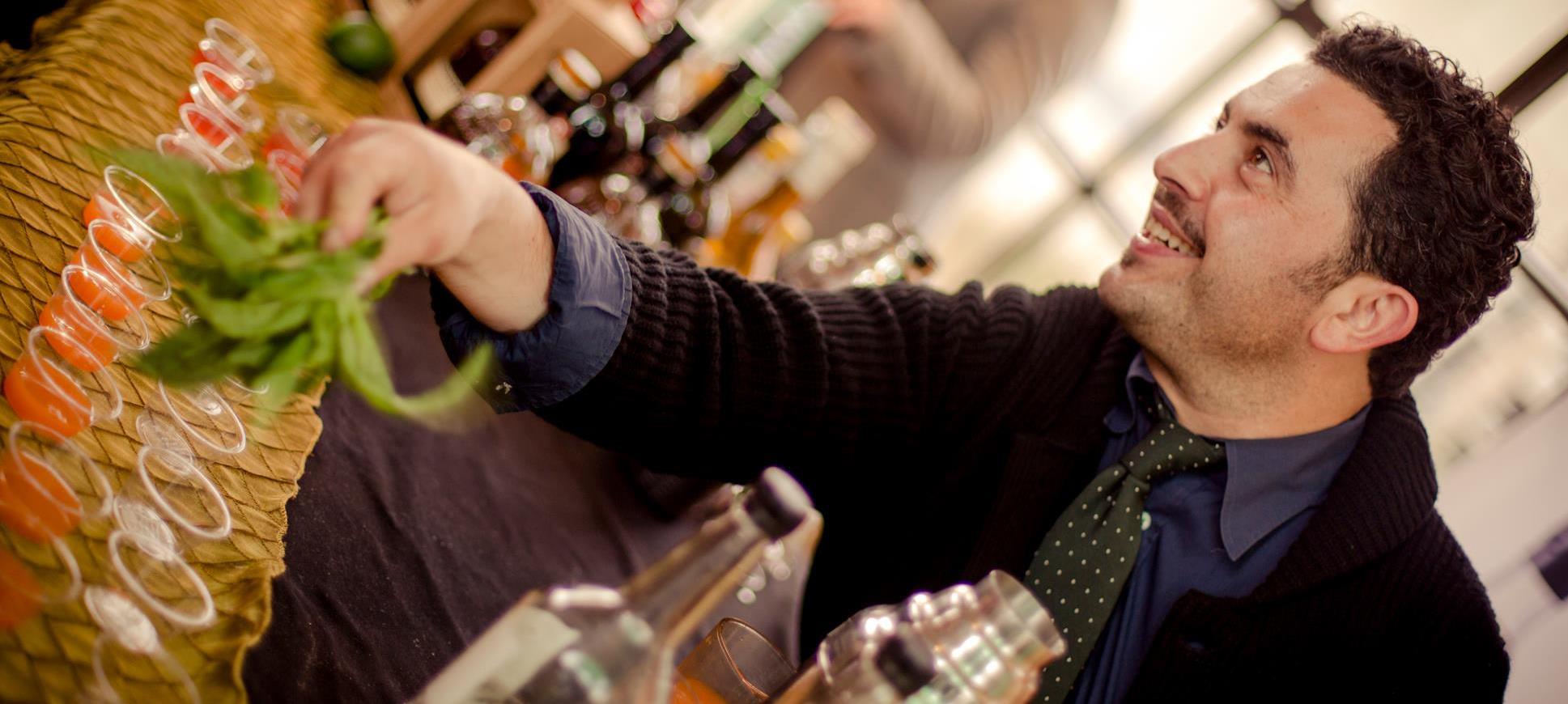 Mid-winter is upon us and the holidays are about to pass. Reza Esmaili brings years of experience running and bartending in top bars and restaurants around the Bay Area, including his most recent work setting up the bar program at the newly reopened Sweetwater Music Hall in Mill Valley.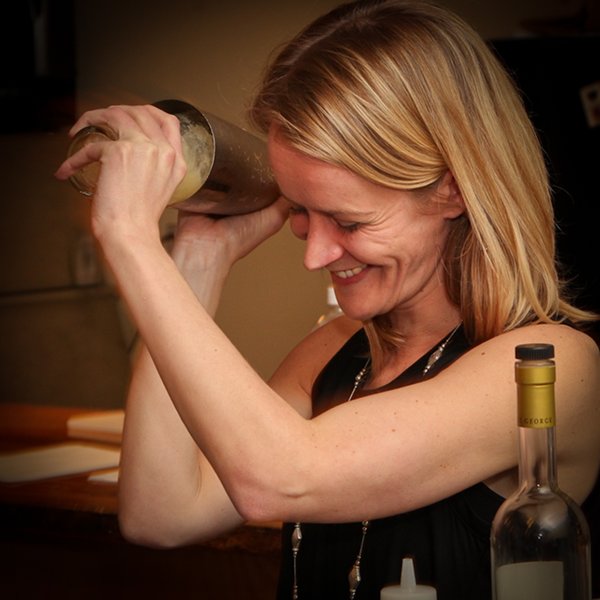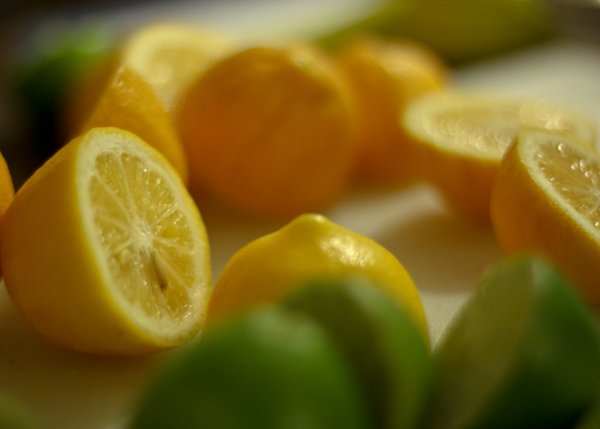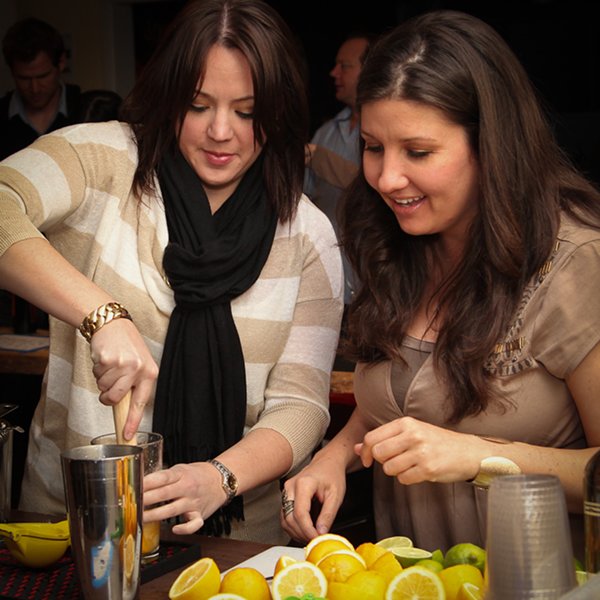 Photos: Jonathan Fong Check out our Facebook page for my photos of classes.
2 hrs – This class teaches the culinary aspects of utilizing fresh seasonal ingredients in the creation and presentation of exceptional cocktails. It takes into account the most current information from our farmers as to what is ripe NOW, what is on its way out of season and what we have coming up soon. By staying in contact with our farmers markets and the seasonality of ingredients, we can continually keep our cocktails fresh and appropriate for the times.
We will include a brief review of tools and techniques, but the focus will be on the drinks and concepts. A basic knowledge of bar skills would be helpful but not required (this is a good follow up class for those who have taken our Mixology 101 class).
Class takes place on the LAST THURSDAY of every month, from7pm to 9pm, and will be taught by different instructors each month, from top bars in San Francisco.

Class starts on time. Please don't be late.
Read about our classes here:

Wall Street Journal 7x7 Magazine
Upcoming Classes:
December 27th with Reza Esmaili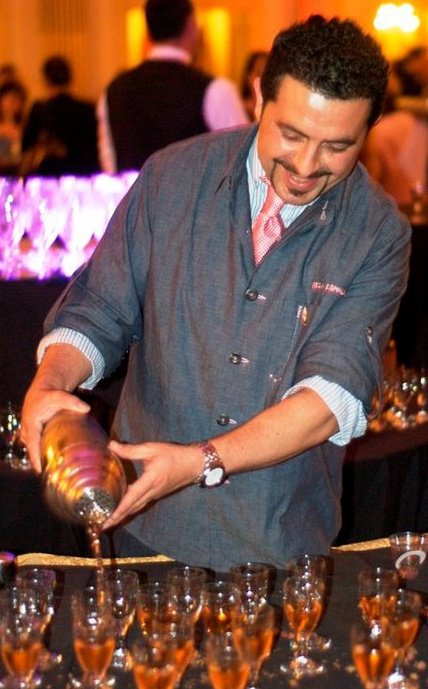 About the Instructor
Reza Esmaili, Ananas Consulting
Reza really likes to eat and drink well, but loves to serve and entertain most.
Born in Tehran, Iran and raised in Marin County, hospitality was a trait learned early in life. Expressing this inherent characteristic has been a priority throughout his 23 years working in San Francisco restaurants, hotels, bars and nightclubs.
Reza established his chops at the Fairmont Hotel on Nob Hill and then Gordon's House of Fine Eats, where he managed one of the city's first well-crafted cocktail and spirit programs in 1999. In 2001 he partnered in Pesce Seafood Bar to serve extraordinary northern Italian seafood fare, wines and cocktails to great acclaim. Since then he has been a key talent in the launch of local favorites Conduit, Zare at Fly Trap, Smuggler's Cove and Honor Bar. His cocktails are thoughtful, unique, and expressive of delicate layers and complexity. "Bar work takes up much of his time, but Esmaili is a restaurateur in the earnest, almost outmoded definition of the word.", as described
by the SF Chronicles' 2009 Bar Stars feature.
Ananas is Farsi for "pineapple", the international symbol of hospitality. "Substance, Service, and Style" is the theme for every Ananas project; be it a restaurant launch, informative seminar, charity endeavor, signature wedding cocktail, or a boisterous party, you are sure to find all three elements expertly represented. In 2012, Ananas Consulting was commissioned to redevelop the bar programs for Project One Gallery and the historic Sweetwater Music Hall in Mill Valley.
Reza is proud of his contributions to the local community. In addition to serving as former President of the Northern California Chapter of the United States Bartender's Guild, he contributes to Taste of the Nation, Meals On Wheels, SF Chefs and CUESA.
He lives in Pacific Heights, visits his mom weekly and loves the color pink .
Class Logisitics
This class is offered from 7pm to 9pm. All materials are included and you get to consume everything you make! Students must be 21 years old and older and will be identified at the beginning of class.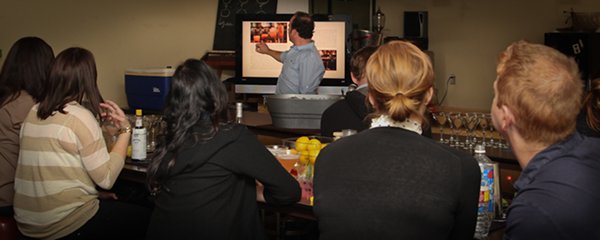 Special thanks to our spirits sponsor:


All natural, fresh ingredients and locally-crafted spirits provided by St. George Spirits and Hangar One Vodka.
Though parking is easy WE RECOMMEND NOT DRIVING. Please make the smart choice and take a cab or get a ride. Parking options: on street or across the street at the Some Grand Building ($2 for first hour, $8 up to 4 hours). BART Civic Center stop is 1.5 blocks away.
PLEASE EAT BEFORE CLASS. While you are welcome to drink the drinks you make, we expect that you be responsible and thoughtful about the fact that there are several alcoholic drinks involved in this class. No food is provided; however, M Cafe is open in the front of the buliding if you care to get food and bring it in. Heaven's Dog and AQ Restaurants are very close to the Boothby Center, as well.
1161 Mission St, between 7th and 8th. Look for the door with our BCCAC sign on it (see the logo above) and enter through there.
Organizer of Market Fresh Cocktail Class
The Boothby Center exists as a place to preserve and promote the cultural heritage of saloons and their cocktails via educational and entertaining events. The "Cocktail" Bill Boothby Center for the Beverage Arts is the home of exceptional beverage education and events in the San francisco Bay Area and hosts a wide variety of our own curiated events as well as serving as a full service rental venue for your own event needs. For information on a private rental, please call 415-710-9053 or email theboothbycenter@gmail.com