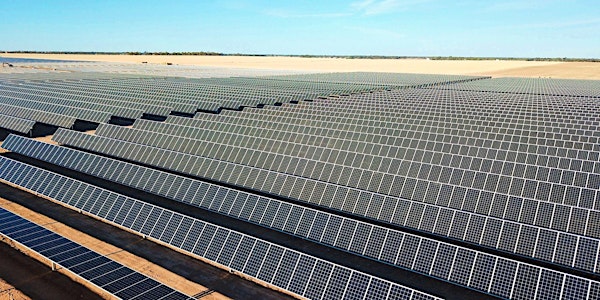 Market Facilitation Platform Consultation - Information Session
Information briefing session to provide an overview of the Market Facilitation Platform consultation process, and answer your questions.
About this event
The Victorian Government wants to understand stakeholder views on various options that could assist Commercial and Industrial (C&I) customers as the electricity market transitions while also supporting a growing pipeline of renewable energy projects across the state.
We are undertaking this consultation process to gain insights from a range of stakeholders on the barriers C&I electricity users and renewable energy developers face in securing Power Purchase Agreements (PPAs), and if and how a Market Facilitation Platform could address these barriers to:
• Improve accessibility to PPAs.
• Deliver more competitive electricity prices or more price certainty.
• Help C&I electricity users achieve their sustainability objectives.
• Stimulate a more stable pipeline of new renewable energy projects in Victoria to better support a sustainable renewable energy industry.
The consultation process provides an opportunity for C&I electricity users, renewable energy developers, key players in the facilitation of PPAs, community stakeholders, and other interested parties to share their perspectives on reducing barriers to accessing low-cost clean electricity and renewable electricity investment, and how they may be reduced.
The Department of Environment, Land, Water and Planning (DELWP) is holding information briefing sessions during October to provide stakeholders with an overview of the consultation process on a Market Facilitation Platform and respond to questions raised by participants. Please contact energy.transition.projects@delwp.vic.gov.au for any further information.
Privacy Collection Statement:
The presenters at this Live Event will be recorded. Your participation will remain anonymous and we do not collect any personal information from you. When the Event is complete, the recording will only be accessible to the Presenters and Producers and will not be made available to any other parties. DELWP however, will publish questions asked by participants anonymously during these information briefing sessions, with accompanying answers to these questions on the DELWP and Engage Victoria webpages.
Organizer of Market Facilitation Platform Consultation - Information Session