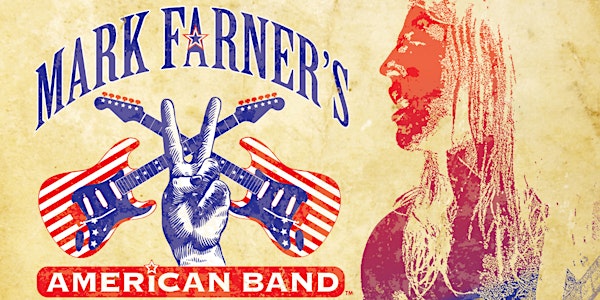 Mark Farner's "American Band"
2021 Rockin' The Downs Concert Series
Event Information
Location
Batavia Downs - Trackside (Outdoors)
8315 Park Road
Batavia, NY 14020
Mark Farner's "American Band" performing live on our stage at Batavia Downs Gaming & Hotel!
About this event
Legendary all-American frontman and guitarist Mark Farner was the engine that pulled the original Grand Funk Railroad to the top of the charts, and today he's a platinum recording artist 30 times over. At age 67, Farner commands the stage with the same intensity and outpouring of love as he did at 20 during the summer of '69, and his fans are still flocking to their captain. The rock patriot's synergy and open heart come through in epic hits that defined a generation—"I'm Your Captain (Closer to Home)," "We're An American Band," a recut of "The Loco-Motion," and "Some Kind of Wonderful"— and "rock star" is only one facet of this Michigan-born son's legacy. Farner is also about as real as they get: He's a husband, in his fourth decade of marriage to wife Lesia. He's a family man with five adult sons. And he's a caregiver.
"I think our fans connected to our songs because we were sincere," Farner said. "Our lyrics were about Mother Earth, stop the war, and all about love. They still have a point of reference with me in their heart."
After the 1969 Atlantic Pop Festival put Grand Funk Railroad on the fast track, the band topped the Billboard Chart twice with the anthem "We're an American Band" (1973) and 1974's "The Loco-Motion." The Flint, Mich., trio reached the top 10 with "Some Kind of Wonderful" (No. 3) and "Bad Time" (No. 4) before GFR disbanded for the first time in 1976. Although Farner joined up with the band during its 1980s and 1990s reunifications and has collaborated with other artists over the years, he's forged an enduring solo career focused on bringing a message of love to his fans in all corners.
"Love is unconditional," he said. "Just like when you hold a baby, the love transfers. I feel that when I'm on stage from the audience."
The son of a World War II veteran/four-time bronze star recipient and career fireman also knows the importance of brotherhood and commitment. On his mother's side, he champions his Cherokee heritage. Farner's work on and off the stage is focused on honoring service personnel and veterans and offering support to American farmers, individuals with disabilities, and downtrodden populations.
Farner, the rock patriot that he is, works tirelessly to honor service personnel and Veterans everywhere. He wants everyone to remember the huge sacrifices the men and women of our armed services give up to protect our amazing country and our freedoms.
In 2010, Farner's youngest son Jesse, then 21, was injured in an accident that left him quadriplegic. This life-changing event motivated Farner to intensify his career and keep his message of love, hope and connection burning bright. Facing what many of his generation also face—providing and caring for a loved one—Farner's lasting faith continues to inspire and guide him.
"I love playing where I can connect with people of all backgrounds," he said. "My family and I are so grateful when fans share that they are praying for us and praying for Jesse. We have challenges like most people – we get through the day with each other and focus on the power of positive energy."
Openers:
Hair Nation
Missing Star
Mulletude
A few things to note:
**PLEASE NOTE: IF YOU HAVE PURCHASED TICKETS TO THE PREVIOUS SHOW ON THIS DATE - THE TICKETS WILL BE VALID FOR THE NEW HEADLINER**
Batavia Downs will not require a negative COVID-19 test, nor vaccination to enter the concert. All pairs of seats in the VIP and premium sections will have chairs provided and be arranged as per CDC regulations. Those who purchase tickets in the lawn section are welcome to bring their own lawn chairs or rent one for $5. Limited rental chairs are available.
Ticket holders are encouraged to visit https://www.bataviadownsgaming.com/events/concerts/ or their social media pages to stay up to date on any information in regards to our Summer Concert Series. We can't wait to see you!
Date and time
Location
Batavia Downs - Trackside (Outdoors)
8315 Park Road
Batavia, NY 14020