Description
THE ART OF BALANCE
This workshop series explores movement in ways uncommon to most yoga classes. It is designed to deepen your understanding of arm balances and handstands. You will learn both how and why we execute techniques in a certain way. Besides balancing on your hands, you will learn about human anatomy and biomechanics.
Workshop 1: The Handstand Trinity | Saturday 27 April 10:00am - 1:00pm
Get ready to experience a new relationship to gravity. Discover how to get into a handstand accurately, stay in it confidently, and get out safely. Explore exercises for injury prevention, learn how to develop strength, build trust, and make friends with your inner monkey.
3 hours | All levels
Workshop 2: Arm Balance Ancestry | Saturday 27 April 3:00pm - 6:00pm
Embrace a systematic approach to unlock a wide range of arm balances. Learn about the foundational components and explore arm balances from a movement perspective. Gain an understanding of how each arm balance naturally progresses into the next.
3 hours | All levels
Workshop 3: The Movement Matrix | Sunday 28 April 10:00am - 1:00pm

Unlock a range of new movement patterns that will benefit your handstand and arm balance practice. Explore how the body functions as an integrated system through the fluidity of animal locomotion. This will help you to efficiently transition between different inversions.
3 hours | All levels
Workshop 4: The Handstand Revolution | Sunday 28 April 3:00pm - 6:00pm

Experience the sense of freedom unique to hand balancing. Learn a variety of handstand entries, holds, and head positions. Develop the ability to continuously evolve your practice. To join, it is recommended that you are able to kick up into a handstand against the wall.
3 hours | Prerequisite: handstand with the wall
---
About Mark
Mark is an international yoga teacher who loves balancing on his hands. The central pillar of his unconventional teaching style emphasises unlocking new movement patterns. Mark encourages his students to be proactive, think critically, and ask questions. He is happiest seeing his students thrive and prefers teaching in a setting that allows for personal attention.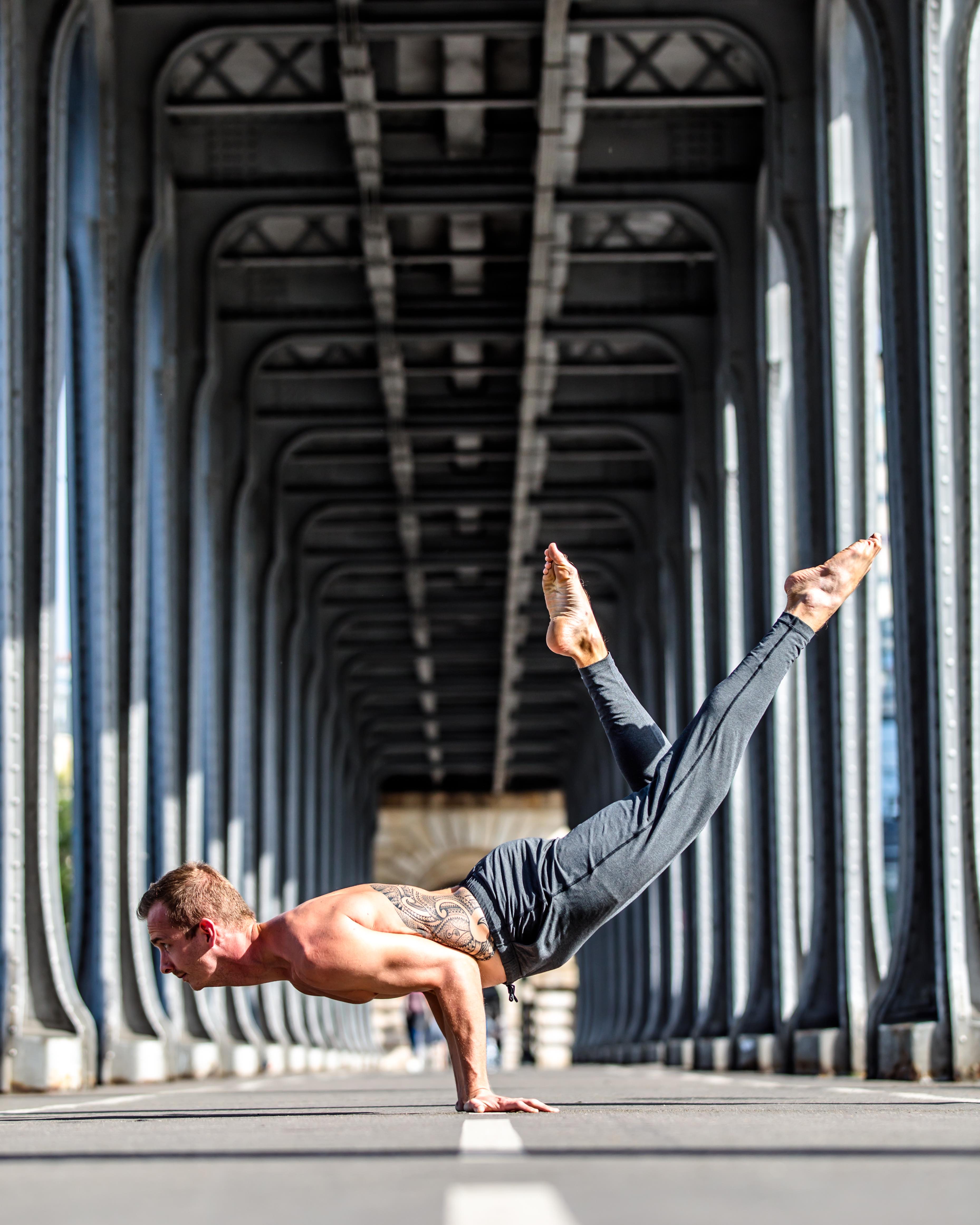 For more information on Mark Das visit his website or follow him on Instagram.