Sales Have Ended
Ticket sales have ended
Online sales have ended. Tickets available at the door! Cash and card accepted.
Sales Have Ended
Ticket sales have ended
Online sales have ended. Tickets available at the door! Cash and card accepted.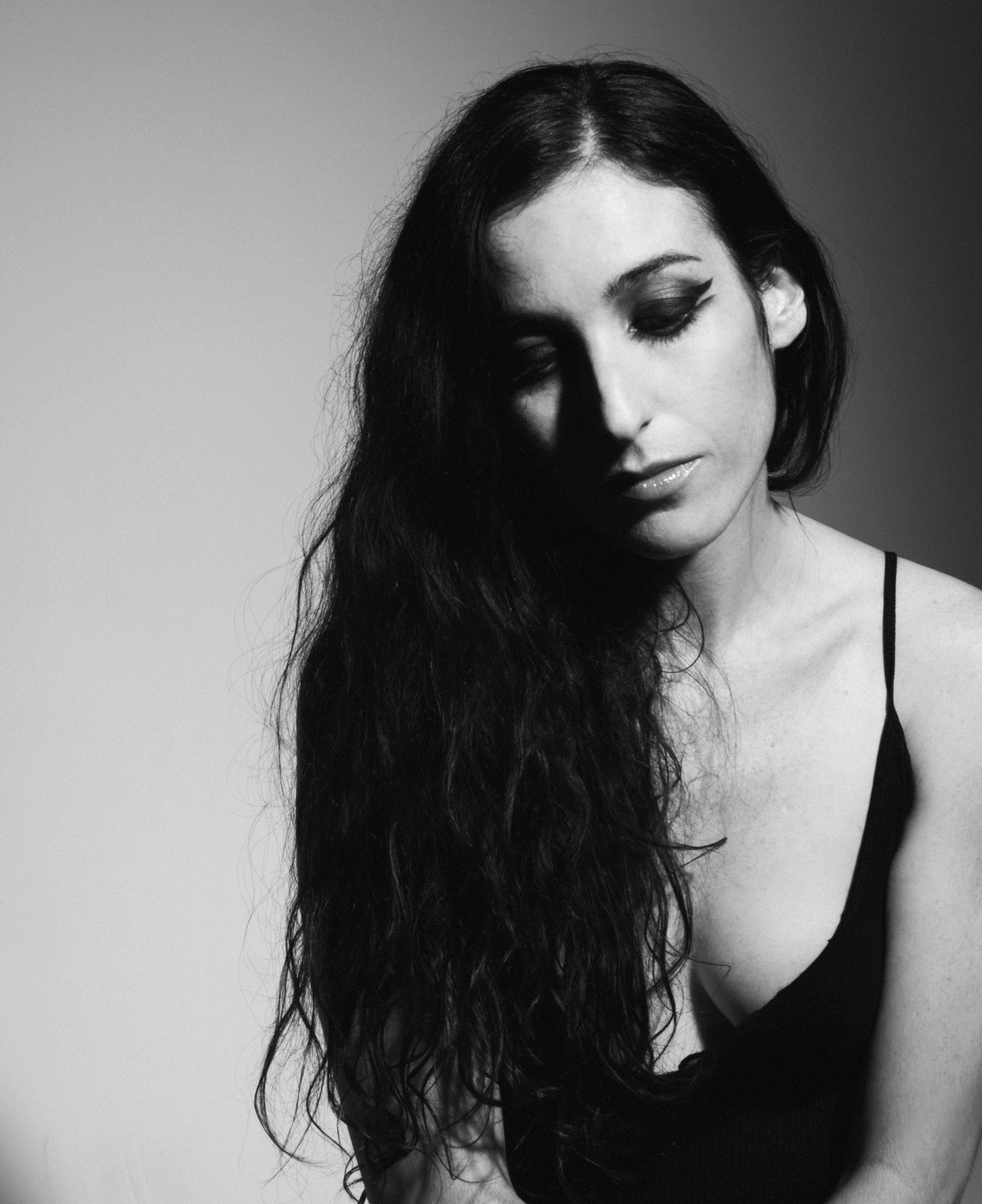 About this Event
Doors open at 8:00 PM. Show starts at 8:30 PM.
Marissa Nadler
The eighth album from Marissa Nadler, For My Crimes, is the sound of turmoil giving way to truth. The songs stare down the dark realization that love may not be enough to keep two people together through distance and differing needs. By asking these difficult questions about her relationships, Nadler has found a stronger sense of self and a sharper voice as both a songwriter and a vocalist, culminating in her most evocative entry in an already impressive discography. The album is set for release on September 28, via Bella Union and Sacred Bones.
Following the release of 2016's acclaimed Strangers, Nadler's relationships were put to the test as she left the Boston area on tour. She wrote throughout 2017 about this tension, and ended up with three times as many songs as she needed. But after reviewing the demos with her co-producers Justin Raisen and Lawrence Rothman, Nadler wrote a flurry of tight but no less intense new songs in the week before arriving at Rothman's Laurel Canyon studio, House of Lux, in early January. She considered it a challenge to herself, applying new strategies and structures to the craft of "slow music" she's honed over the last 15 years. From that group of songs came nearly all of the singles on For My Crimes, some of the most indelible of Nadler's career.
The opening title track is classic Nadler: a sweeping, vaguely Southern drama of voices, strings, and acoustic guitar, that walks the fine line between character song and personal indictment by metaphor. "For My Crimes" spawned out of a songwriting exercise in which Nadler wrote from the perspective of someone on death row, but the song casts a dark shadow over an album that turns marital conflict into inner reflection. Helping Nadler dig down into the song's remorseful soul is her old friend Angel Olsen, who serves as a distraught echo from beyond in the chorus.
"Blue Vapor" has an intoxicating raw energy luring you in, somewhere between Springsteen and a grunge band playing MTV Unplugged back in the day. It feels at once tight and improvisational, balancing on little more than Nadler's steady strumming and vulnerable harmonies with Kristin Kontrol (of Dum Dum Girls), until the heavy, purposeful style of Hole drummer Patty Schemel conjures chaos in the second half. This slow burn feeling is all too appropriate for a song centered around repeating patterns and creeping numbness in a relationship. "Blue Vapor" names that strange ambivalence and turns it into a chant that hangs in the air long after the song ends.
Dreaminess and eeriness have often been two sides of the same coin in Marissa Nadler songs. Where "For My Crimes" and "Blue Vapor" come from her dark side, the album has plenty of moments that twinkle in their sadness and sentimentality. "I Can't Listen to Gene Clark Anymore" is one of those highly specific songs you'll get if you've ever lost a favorite band to your own broken heart. It sways perfectly in its bittersweetness, like a slow dance you never want to end. After the strings swell and the bass pedals kick in, Nadler coos, "Cause I remember/The songs you sang/To me when it was you/I was falling for." Later, closing track "Said Goodbye To That Car" turns a final odometer reading into a rhythm for a catchy, wistful hook: "1-1-9-6-5-7, and the engine blew/"1-1-9-6-5-7, and I thought of you," Nadler lulls, harmonizing with herself. It's an ingenious way to capture the end of an era in one small moment, and she moves as delicately as you would handling an old photo with her sweet oohs.
Bolstering the intimacy of these songs is the strong feminine energy that defined their recording. Between Rothman's fluidity with both gender and genre (as heard on his 2017 album The Book of Law), and Raisen's track record of successful collaborations with strong women (Olsen, Kim Gordon, Charli XCX), Nadler felt empowered to explore without judgement in the studio. With the exception of saxophonist Dana Colley (Morphine), every player on the album is a woman of notable pedigree and distinct style, many of whom have played with Nadler over the years. In addition to the cameos by Angel Olsen and Kristin Kontrol, Sharon Van Etten sings backup on "I Can't Listen to Gene Clark Anymore" and "Lover Release Me." Mary Lattimore joins on harp for "Are You Really Gonna Move to the South," while the great experimental multi-instrumentalist Janel Leppin plays strings throughout the record.
These women and others helped make For My Crimes as dynamic as it is intimate, but Nadler's mesmerizing voice—stripped of nearly all reverb—is what sits at the center of these songs. You can hear the emotional range of her performances more than ever before, from the spectral harmonizing of "Are You Really Gonna Move To The South" to the cheeky boredom of "All Out Of Catastrophes," two other highlights. As a singer, she has never sounded more confident than she does here.
Adding to the album's deeply personal feeling is its abstracted artwork, featuring Nadler's original oil paintings. Though Nadler is a graduate of the Rhode Island School of Design and a semi-retired art teacher (she has one student left—a 95-year-old named Doris), For My Crimes marks the first album cover bearing one of her paintings. She also channeled the album's themes into paintings corresponding to specific tracks, which will be included as prints in the limited edition version of For My Crimes (and in some cases, for sale as originals on Nadler's website).
Hilary Woods
Hilary Woods is an interdisciplinary Irish music artist signed to Sacred Bones Records. From Dublin's Northside, Woods has come far from her bassist roots. She focused on painting at fine art school before jumping ship to undertake a degree in literature and a masters in film from Trinity College Dublin. Returning to music; in 2014 she released her critically acclaimed EP "Night", which was recorded nomadically in and around Dublin city in whatever free space could be found. After launching her record with three sold out dates in The Boys School in Smock Alley Theatre Dublin, she embarked with her then band on a string of live shows both at home and abroad accompanied by her film installation of the same name. Her follow up EP 'Heartbox' (2016) was made available on 7"vinyl from Rough Trade London, whilst 2017 was spent writing songs at home and reconnecting with her first instrument - the piano, all of which culminated in her debut solo record 'COLT'. Colt was self- recorded at home on an 8-track in a little flat Hilary and her daughter were living in at the time in Sutton, North County Dublin. Woods then brought her tracks to Berlin to be co- produced and mixed by James Kelly (WIFE, Alter of Plagues) in the Winter of 2017. 'Colt' was released on Sacred Bones on June 8th 2018. 
Woods' beguiling song- craft has been described as 'bewitching', sonically 'spectral', 'ominous and dreamlike', with the Sunday Times hailing early solo recordings as 'a revelation in terms of the depth of song-writing'. Her songs imbued with wonder, heartache and a compelling darkness, are accompanied by a tenacious creativity which has seen Woods stretching across inter-disciplinary thresholds exploring visuals and sound art alike. In 2017 Hilary was chosen as Dublin Fringe Festival's Wild Cardartist after writing and creating a piece of theatre called 'NINE' from sound design; She was subsequently awarded a place on Theatre Forum's Next Stage programme. Other recent projects include composing original score for horror film as part of the Irish Film Institute's season celebrating the cinema of the Weimar Republic, and an audio visual installation titled 'Wayfarer' housed in a sorting house in Howth. 
Live, she most recently completed a North American tour (supported by Culture Ireland), played Le Guess Who 2018, Sonic City and Zemlika, and has played as special guest to Grouper, Warpaint and Keaton Henson. 
Lady Lazarus
Lady Lazarus is the solo music project of Melissa Ann Sweat, a singer-songwriter, artist, and creative writer originally from San Jose, who has lived and toured throughout the U.S. and is now residing in Santa Cruz County, CA.
Since her first release, Mantic in 2011, Lady Lazarus has received praise from The New York Times, NPR, Pitchfork, and many more for her singular brand of spirited and enchanting, "dream folk-pop" composed for mainly voice and keyboard/piano. Among Lady Lazarus' influences are Tom Waits, Guided By Voices, Joanna Newsom, Bill Callahan, and Vashti Bunyan; she has also garnered comparisons to Cat Power, Grouper, Regina Spektor, Daniel Johnston, Erik Satie, and Philip Glass.
In 2013, while living in Los Angeles, Lady Lazarus self-released her second album All My Love In Half Light to wide acclaim, including an LA Weekly feature, a 7.8 album review from Pitchfork, SPIN track premiere, NPR music video premiere, and more. A highlight of the year was opening for Youth Lagoon on two nights—one at the historic El Rey Theatre in Los Angeles.
Just before moving to the desert town of Joshua Tree, CA, in January 2014, Lady Lazarus recorded a new album of songs almost entirely on baby grand piano and for the first time in a professional studio, L.A.'s Pacifica Studios. The album features instrumentation by Producer/Engineer and award-winning songwriter John Keller and orchestral percussion by Gary Mallaber (Van Morrison, Bruce Springsteen, Steve Miller Band). Later that year in May, All My Love In Half Light was re-released worldwide on vinyl, CD, and digital by LebensStrasse Records, garnering new accolades from Fader, Clash Magazine, BBC Radio 6, Impose Magazine, and others.
Lady Lazarus released her latest album, Miracles, on March 3, 2015 receiving praise from The New York Times, Consequence of Sound, Magnet Magazine, Clash, Diffuser, and more. She is currently completing her first book, making art, and soon to be recording her fourth album at Tiny Telephone Oakland with Producer Beau Sorenson (Death Cab for Cutie, Sparklehorse, Camera Obscura).