About this Event
Marisa Rodriguez (lead singer/guitarist/songwriter) founded the band back in 2016 and began her search for The Moths.
At the start of 2017 Marisa began working with Liam Barnes (bass/co-writer) who she had known for years through the Reading music scene.
In Autumn 2017 the band recorded for the first time at the renowned Stakeout Studios in Hampton near London. They worked alongside Jason Wilson, a visionary producer, who has previously worked with successful artists such as Fightstar, Rueben, Dinosaur Pile-up and many more.
During their time in the studio, a friendship grew between the three of them; Jason became more involved with the band and eventually took on the role of permanent drummer.
In October 2017, Jason brought in the incredibly talented Sophie Lloyd to perform a featuring solo on the track "69". During these recording sessions, the four formed a close friendship and an even stronger creative synergy; Sophie joined them full-time as Lead Guitarist in October 2017.
Chris Merton, an old friend of Marisa's, completed the band line-up as second lead guitarist in January 2018.
In April 2018 the band played their debut show at the Are You Listening Festival in Reading to a full crowd at the Purple Turtle. Since this first show they have gained a core following, playing increasingly bigger shows including a headline slot at Readipop Festival's second stage in July 2018.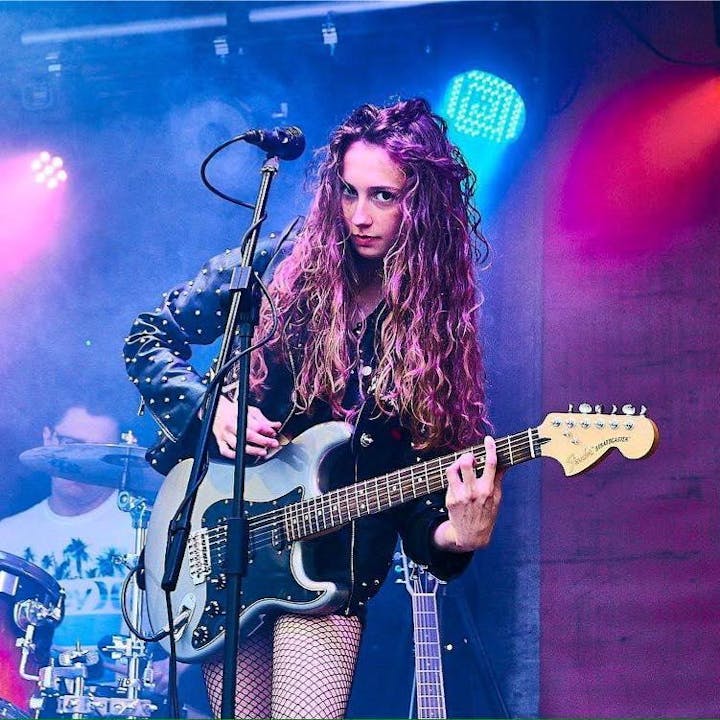 Loz Campbell
High energy and grungey, Loz Campbell first came onto the music scene aged just 15 and since then has released 2 EPs and one album.
Described as the love child of Kurt Cobain & Skunk Anansie, Loz Campbell & her band have been launched onto various O2 Academy stages (Sheffield & Leeds) after the success of the debut album 'Green Eyes'.
"Styling out through bluesy riffage and soulful vocals that seem to be channelled way beyond Loz's years. She writes engaging songs that flow through rock, pop, folk and straight up good vibes and heartbreaking times. One to watch!" Jumbo Records