Event Information
Refund Policy
Refunds up to 7 days before event
Description
Do you care about equality for women? If so, plan to attend the inaugural Marion Griffin Women's Symposium! The Symposium will establish a unique collaborative forum on justice in the United States and its impact on women in fields ranging from the arts to technology. Explore topics as varied as human rights on the global scale to entrepreneurship in technology to violence on the college campus…and more. These diverse topics offer something for everyone!
Our attendees will include judges, partners, law professors, students, litigators and women in business who want to learn more about advancing the causes of women.
Participants will enjoy a keynote address from Ambassador Melanne Verveer, Executive Director of the Georgetown Institute for Women, Peace and Security, who served as the first U.S. Ambassador for Global Women's Issues. Hear stories from all over the world about women who have incorporated power and purpose into their life and, in turn, have advanced the cause of all women.
Attending attorneys have the option to receive up to 3.5 hours of continuing legal education!
Schedule of the Day's Events
11:00 AM Event Registration
12:00 PM Lunch
"When Women Progress, the World Progresses: A Global Women's Strategy to Opportunity, Growth, Progress, and Equality"
Keynote Speaker Melanne Verveer, former U.S Ambassador for Global Women's Issues
1:30 PM Break
1:40 PM Breakout Session I (Attendees choose among available sessions.)
Forming Legal Networks, with Power and Purpose to Ignite Change - Open to Founder's Circle Ticket Holders Only
Melanne Verveer has devoted her life to helping women unlock their potential. Hear stories about women who have struggled "between the lines of the news" and how networks of women in positions of power have used their status to create initiatives to "lift them as they climb". Now is the time to use our platforms to change the way those in power view and value half of the world's population.

Ms. Verveer will then open the floor with the challenge that started in Seneca Falls in 1848 . . . how do we build a world where women have full and equal participation? Join her as she leads us in a discussion on how women lawyers regardless of age, experience or status can use our power, our purpose, and our networks to fulfill the dreams articulated at the first Women's Rights Convention in the United States and how to turn that purpose into action.
Closing the Gap: Pay Inequity Among Tennessee Lawyers

Numerous studies have shown that women lawyers are not paid at the same level as their male counterparts. When confronted with pay inequality, many women choose to leave, and their firms, companies and clients suffer. This session will explore the pay gap for women lawyers in Tennessee, the reasons behind the gap, and solutions for addressing it. Presenter: Jennifer Bennett Shinall, Associate Professor of Law, Vanderbilt University Law School
2:40 PM Break and Refreshments
2:50 PM Breakout Sessions II (Attendees choose among available sessions.)
The Female Entrepreneur in the Technology Sector: Overcoming Challenges and Creating Opportunities

In this session, hear perspectives and insights from women who are just now building their technology businesses as well as women who have been at the helm of an innovative technology company for many years. They will discuss the challenges that they have faced as women in the this industry, how they have overcome unconscious bias, and the unique opportunities that now exist for women who wish to take on a leadership role within the technology space. Presenters: Tammy Hawes Founder & CEO of Viys 12 and Courtney "Coco" Eason, Founder and CEO of MilkTheMoment. Moderator: Kay Caudle, General Counsel, STR
A Picture Worth (Less Than) a Thousand Words? Women, the Arts, and Equality
In 1723, Dutch painter Margareta Haverman was expelled from the Académie Royale when the painting she submitted was judged too good to have been done by a woman. In 1929, Virginia Woolf mused that the roles of women in fiction are almost always described only in their relationships to men. In the history of poet laureates in America, only two have been women. Over time, laws have changed with respect to women's rights in society, but has anything changed with respect to their participation in the arts as leaders, creators, or administrators?
* Fewer than four percent of the artists in the Modern Art section of New York's Metropolitan Museum of Art are women, but 76% of the nudes are female.
* Broadway and American performing arts in general—symphony, opera, ballet, and other musical genres have long histories of silencing the artistic work of women as well as codifying longstanding gender and race stereotypes
* The Sony Pictures email hack in 2014 revealed that the co-presidents of production at Columbia Pictures—one male, one female—shared the same job but not the same salary, with the man making almost one million dollars more.
* Of major museums in America only 6% are run by women, and most boards of major institutions have fewer than 35% female representation on boards.
* Women of color fair far worse than white women in issues of inclusion in cultural collections, exhibition history, production history and leadership representation in America's nonprofit and for profit cultural landscape.
This session will explore the topic of equality in the arts, with a focus on how lawyers working in the arts and with artists can help women achieve parity through negotiation strategies and other best practices. Presenter: Cecilia Olusola Tribble, Community and Organizational Development Coordinator, Metro Arts Commission
Violence on College Campuses: Is Title IX Providing Equal Access to Educational Opportunities for Women?

This program will explore the epidemic of rape and violence toward women on college campuses, how the criminal justice system can and should respond, and how universities should respond to accusations in Title IX proceedings. Speaker: Stephanie Roth, Director, Office of Equality and Inclusion, Tennessee State University
3:50 PM Break and Refreshments
4:00 PM Panel Discussion
Invisible then Gone: Identifying and Breaking Down Barriers to Inclusion in the Legal Profession
This session will focus on identifying and remedying invisible barriers and behaviors that impact us all and ultimately lead to the exclusion of women of color. Panelists will shed light on moments that matter and participants will learn to hold themselves and other accountable to facilitate inclusion. Making the "invisible, visible" is the first step to overcoming hidden prejudices and encouraging the promotion and success of all women in the legal profession. Presenters: Stacey Garrett Koju, Member, Bone McAllester Norton, PLLC and Heather Hubbard, Founder & President of All Rise LLC.
5:00 PM Cocktails/Networking Mixer - Book signing by Melanne Verveer
6:00 PM Dismiss
Reserve by October 11th!
FAQs
What are my transportation/parking options for getting to and from the event?
Parking on campus. You may use any of the lots on the Vanderbilt Campus. The charge is $10.00 for the day.
Click Here for an interactive map to assist you in locating the parking areas.
LAW has partnered with Lyft for this event. Save 10% off 1 ride to/from Vanderbilt with code LAW 1018 (valid for current and new customers).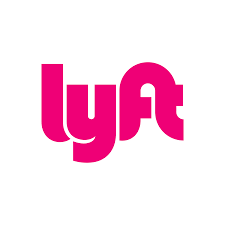 Date and Time
Location
Vanderbilt University Student Life Center
310 25th Avenue South
Nashville, TN 37240
Refund Policy
Refunds up to 7 days before event