Marin County Sustainable Enterprise Tours—THUR NOV 16 OR FRI 17
Description
Marin County High Performance Sustainability Enterprise Tours—Lessons from Green Champions in the Private, Public and Tech Sectors
2 NOVEMBER DATES TO CHOOSE FROM

:
FIRST DATE: Thursday, Nov 16th
Depart: VenturePad CoWorking Space, 1020 B St, San Rafael
End: VenturePad CoWorking Space, 1020 B St, San Rafael
Hours: 1:30pm – 6:00pm (begins right after the Summit ends)
Cost per person: $495
OR
SECOND DATE: 9:00am – 2:00pm on the 17th
Start and end at VenturePad
Cost per Person: $495
Included in the price: transportation, refreshments, snacks and entrance fees.
Pick up your box lunch and head on down to San Rafael to join Chris Yalonis, VenturePad Founder and President, for a walking and minibus tour with green business leaders (San Rafael and Marin County are rated as the top sustainability communities in California and one of the top nationally). Immerse yourself through briefings and discussions with local experts and practitioners on sustainable product design, process design, policy and systems innovation.
VenturePad, Marin's top incubator and coworking community, hosts over 50 impact and green start-up businesses.
Suggested Itinerary Depending on Availability:

San Rafael Airport: One of California's first and largest private solar farms uses roof mounted panels on the hangars, and is a part of suburban community, providing a direct feed to the grid, powering over 600 local homes with 100% renewable energy. The private airport owner is guaranteed a market rate for its electricity generation and will breakeven within 7 years, with 100% margin on its revenue after that.

PAX Products: (Biomimicry inspired products) A water physics design firm that has created many high-performance fluid flow products for manufacturing clients.

Good Earth Super Market (see event image at top). Farm to Table example. Highly regarded and high margin market that creates supply chain innovations focused on organic, wellness, certified, locally sourced products. Discussions with store managers and buyers on their tight ties with local farmers and how they train their store people about suppliers, ingredients, backgrounds, and certification across hundreds of SKU's and categories.

Marin Sanitary Services: Recycling innovations. Food to energy program. One of first and most innovative recycling centers in the country. Dramatic composting, recycling, food to energy programs. Driving Marin County's Zero Waste goal for 2025. The food to energy program collects leftover food every night from local restaurants that with a bio digester, powers an entire power plant.
Marin Clean Energy: One of first Clean Energy Utilities in the country. Created and launched in 2011 using community choice aggregation, which opted the entire county out of the large entrenched public utility (PG&E) using dirty sources, and into a locally run utility, sourcing energy from clean renewable sources (mostly wind and solar). 85% of Marin's residents and businesses now use electricity sourced by 50% renewable sources and within 5 years, 100% renewable sources.

City of San Rafael: San Rafael has been awarded the Beacon Award for being one of the most sustainable cities in California. They have achieved dramatic reductions in GHG emissions, high recycling rates, conversion of electricitysources to 100% renewable sources.

EO products: Brad Black and Susan Griffin-Black started EO Products in 1995 to make natural body care products based on essential oils and other safe, effective and natural ingredients. The $100M company is an integrated, sustainable organization and is committed to raising the bar on how they define
that with each passing year.

Resilient Neighborhoods: In 2016, the Resilient Neighborhoods program helped 200 Marin households, organized into Eco Teams, lose over 500,000 pounds of carbon. The Low Carbon Diet Workbook served as the inspiration for the program. The program is localized to Marin, and builds community among participants and within neighborhoods as it spreads.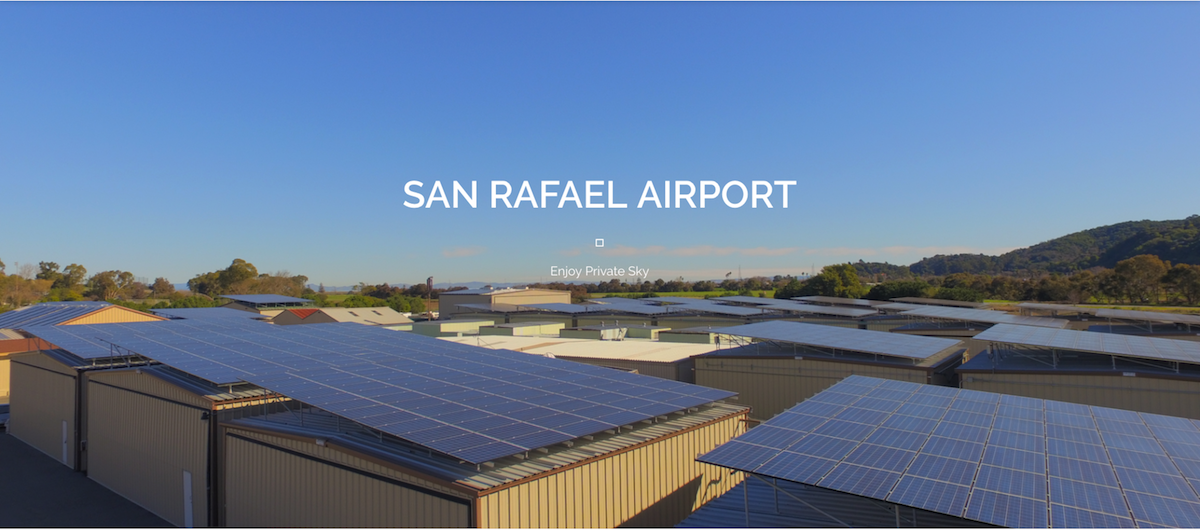 For more details, contact chris@venturepad.works or 415-309-0331.