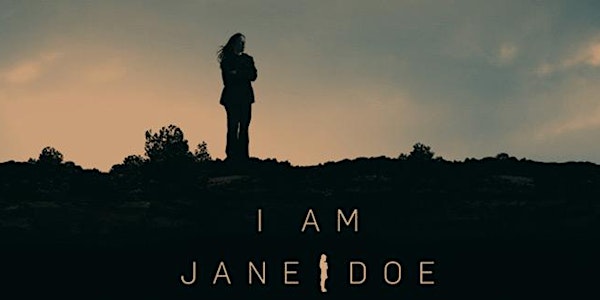 Marin Coalition to End Human Trafficking: Awareness Event & Film Fundraiser
Event Information
Location
Marin Covenant Church Auditorium
195 North Redwood Drive
San Rafael, CA 94903
Description
The Marin County Coalition to End Human Trafficking Presents
A Special Screening of "I AM JANE DOE" + Q&A with Law Enforcement Experts and Local Abolitionists
To Support Education, Outreach, and Training in Marin County to End all Forms of Modern Day Slavery & Human Trafficking
Doors open at 6:15pm (VIP Guests arrive at 6pm)
Student Admission: FREE
General Admission: $25
VIP Tickets: (Includes reserved seating and wine & cheese pre-event featuring special guests) $100
There are more slaves today than at any other time in human history — even here in Marin County.
California has twice as many human trafficking cases as any other state in the U.S. The FBI has identified that 3 of the top 5 hot spots for human trafficking in the U.S. are here in California: Los Angeles, San Francisco, and San Diego. Marin County plays an integral role in the San Francisco Bay Area hub of human trafficking.
The International Labour Organization estimates there are more than 40 million slaves in a 150 billion dollar criminal enterprise.
We need YOU to help end modern day slavery, forced labor, and sex trafficking — locally (and globally).
The Marin County Coalition to End Human Trafficking is hosting this event to raise community awareness — and raise funds to support education, outreach and training in Marin.
Together, we can eradicate human trafficking through awareness, intervention, and victim services.
All donations are welcome — and tax deductible. If you are interested in being a sponsor for this event, please email our Event Chair Gina Vucci at: gina@joyloveserve.com. You can also visit the Marin Coalition website at: https://www.mcceht.org/
Date and time
Location
Marin Covenant Church Auditorium
195 North Redwood Drive
San Rafael, CA 94903