Marilyn Devonish In Conversation with . . . Clearing Your Clutter

Saturday, March 11, 2017 at 3:00 PM

-

Sunday, April 30, 2017 at 4:30 PM (GMT)
Event Details
TRANCEFORMATION™
MARILYN DEVONISH IN CONVERSATION WITH . . . 
PROFESSIONAL SPACE CLEARER KATHERINE BLACKLER
(If this Live Event has ended check back here for announcements of the next call or sign up to the notifications list to be updated about future live 'Marilyn Devonish In Conversation with' events)  
WHAT IS THE MARILYN DEVONISH TRANCEFORMATION™ IN CONVERSATION WITH SERIES?
I have long since been fascinated with people; exploring what makes them tick?  How did they achieve their success and make their goals and dreams a reality?  What have they learnt along the way that they can share with both myself and my clients that can enhance or make our life or business journeys easier?  What are the things they have learnt or discovered that have made their lives easier or more fun?
I decided to take that fascination for people and having interesting conversations, and interview some of the wonderful people that I meet along my journey, bringing you the listener into some of these conversations which might previously have taken place in private and behind the scenes. 
Last month I interviewed Feng Shui Master Marie Diamond, and following on with the clearing your home and energy vibe, I am pleased to announce that in readiness for National Spring Cleaning Week this week, and National Clutter Clearing Day on Saturday 11th March, (who knew?!)  I am interviewing Professional Organiser from SortMySpace Ltd Katherine Blackler.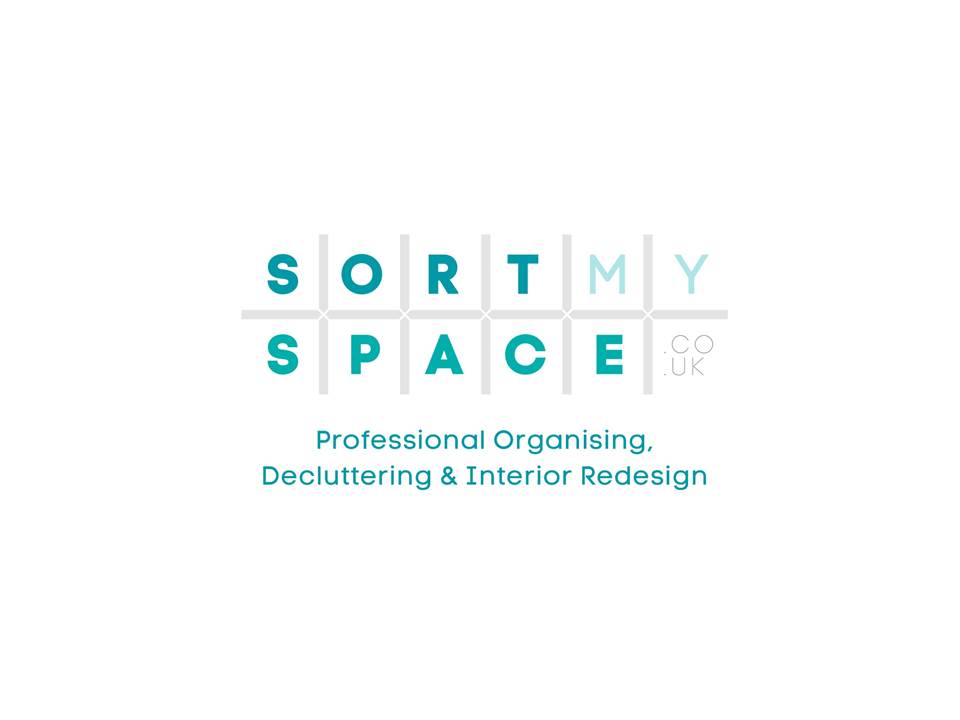 THE CLEAR YOUR CLUTTER TELESEMINAR - 11TH MARCH 2017
I decided last year that 2017 was the year to have a really deep and through clear out so since the start of this year I have been going through every draw, cupboard, box, bag, and envelope.  I have no idea at this point why it felt so important for me to go and above and beyond my usual annual clear out, it just did.
I also let go of items and pieces of furniture, some of which I had owned for decades, yet although still in mint condition, they were no longer serving my needs. 
As conversations unfolded about my progress I noticed that many people were struggling with the issue of clutter, around holding on and letting go, so I decided that it would be fun to run a Teleseminar on the subject, the aim being to let people know that they are not alone, and to also share some ideas and strategies for moving forwards, and possibly do some energy clearing and belief change work around it.
A new friend Victoria Dioh then introduced me to Katherine and the idea was born to feature this as the next Conversation, which I am delighted about, so thank you to you both. 
Having spoken to Katherine earlier this week I already know that it is going to be another fascinating conversation. Below is an insight into what Professional Space and Clutter Clearer Katherine Blackler Head of Partnership Liaison, APDO (Association of Professional Declutters & Organisers) will be discussing and sharing with you:
How to start your de-cluttering journey.

Top tips for successfully getting rid of things (including favourite quotes or key messages to help the decluttering process).

Why decluttering is growing in popularity the UK and why do we need it?

How to deal with gifts you feel I ought to keep but don't use or like

How you can teach your children not to get as consumed with stuff

When you do this for a living how does it work and what can one expect as a result of the professional decluttering process?

The physical benefits of decluttering

How decluttering can improve the your quality of life

 

Where you can find a professional organiser & declutterer to help

How to find the inspiration to declutter

Top tips to get you started on your clutter clearing journey.
You can pre-register using the link above and I will then notify you all directly regarding the telephone dial in and Online Webinar link and password.
WHO HAVE WE PREVIOUSLY BEEN IN CONVERSATION WITH? 
In the first of this 'Inside the Mind of' and In Conversation with Series with Marilyn Devonish from TranceFormation™ I sat down with international Theatre Producer and Script Writer Teddy Hayes.  Teddy shared his life philosophies, the power of thinking big, ways to use your tax money to invest in film and theatre and get a ROI to boot, how to take an idea from inception and creation through to getting it out on the road, plus his life and business lessons from music and film legends such as Melvin Van Peebles, Quincy Jones, and Motown's Berry Gordy.  If you missed the live interview you can listen to the replay here: http://iTeleseminar.com/92905059
In the second on the series I sat down with Sober Services Founder Ian Young, and Clairvoyant and Psychic Gina Batt to discuss the seemingly alarming number of people who passed away in 2016.  Ian Young discussed it from the perspective of the long term effect of drink and drug abuse, and why such deaths have sometimes appeared 'sudden' even though someone was clean.  Gina discussed the topic from a numerology and Clairvoyant point of view given that 2016 was said to be a '9' year and therefore a year of 'completion.'
In the third in the series I interview Feng Shui Master Marie Diamond who starred in the phenomenon that was The Secret DVD.  Wow.  It was a value and information packed 90-minutes and everyone who took part loved it, and went away with incredible tips, tools, strategies, and techniques.  Marie talked about how to set your home and office up for success and shared elements of her new Feng Shui Alchemy Programme.  It was beyond fascinating and enligtening and also extremely practical.  As one attendee put it:
"The call as you say was 'amazing', I learned so much and consider it a real privilege to be able to listen to the guidance from Marie. Thank You, thank you, thank you for arranging this. I am excited about starting to put some of her advice into action."
WEALTH MAGIC WORKSHOP WITH MARIE DIAMOND & MARILYN DEVONISH
We did a 'save the date' during my interview with Marie about a Workshop that we were planning to run later on this year, so for those of you who would like to attend the Wealth Magic 1-Day Workshop on Saturday 20th May 2017 with myself and Marie Diamond, where we will be expanding upon the information that Marie shared during our interview, there is a very brief over below.  
There isn't an event page as yet however if you wanted to pre-register at the early booking price you can use this link: https://paypal.me/marilyndevonish/198
Below is a very brief overview of what we will be covering on the day:
We are just in the beginning stages, and this is something brand new in terms of what we are bringing together with our magical collaboration.
We know that Marie is going to be sharing some of her Diamond Feng Shui Wisdom and the topics we will be talking about will be talking about and doing experientially on the day include:
What you can do to enhance the magic of your home.

Elements of Marie's new Feng Shui Alchemy. 

Exploring your Wealth Destiny - Are you destined for a life of struggle and what can you do to change your destiny?

Activating your home and office for greater prosperity, abundance and wealth

Working on your 'inner diamond.'

Exploring the power of Dowsing.

How to create a more joyful and magical life.

Clearing the mental and energetic blocks to your success.

I already know that there will be so much more because there is always is whenever Marie and I get together so it really is a case of watch this space! 
The event will be £298.
We are also going to do an early booking price of £198 for those who choose to act early and like to book in advance.

There isn't an Eventbrite page yet because we only had our first meeting yesterday however if you already know that this sounds amazing and you want to secure your place you can use this direct PayPal link to book your place: https://paypal.me/marilyndevonish/198
Marilyn Devonish x
Founder TranceFormations™
Main Website: http://www.tranceformationstm.com/
Free Downloads and Resources: http://www.tranceformationstm.com/resources.php
When & Where

Teleseminar & Online Webinar
Comfort of your own home
Global / Anywhere



Saturday, March 11, 2017 at 3:00 PM

-

Sunday, April 30, 2017 at 4:30 PM (GMT)
Add to my calendar
Organizer
Trance Formations TM
Trance FormationsTM offers Training, Coaching, NLP Facilitation, PhotoReading and Accelerated Learning & Development courses to corporations and individuals.
A pioneer in cutting edge change technologies, and with over 20 years industry experience, Trance Formations offers Coaching and Events that enable people to tap into their own innate potential.
Contact Information:
For details of PhotoReading one to one coaching sessions and corporate training courses, you can contact Marilyn Devonish on: 
Tel: +44 1923 337282
E-mail: Marilyn@tranceformationstm.com  Web: www.tranceformationstm.com