Marilyn Cohen — Let the Bond Autopsy Begin

Saturday, January 21, 2017 from 9:45 AM to 12:45 PM (PST)
Event Details
Marilyn Cohen
 Let the Bond Autopsy Begin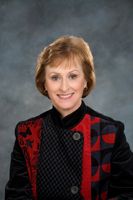 Millennials are living through extremely low and negative interest rates in some countries, the exact opposite of what baby boomers experienced in the early 1980s. Has the paradigm shifted so far that this is the new standard? What will it take for the US economy to expand? If interest rates finally normalize, what will that mean?
Learn the data points you need to follow in order to anticipate interest rate moves. Learn how to lock and load your fixed-income portfolio with safe bonds. There are income generators that can meet and beat dividend-paying stocks with considerably less market risk.
Our low interest rates, brought to us by the Federal Reserve, have goosed up valuations: the stock, bond and real estate markets are all overvalued. Preservation of capital is the most important goal. Marilyn will share some investment ideas that are actionable and can add balance to your portfolios.
Marilyn Cohen is one of the country's top bond managers. She began her financial career as a securities analyst at William O'Neil & Co. She moved into bond brokerage at Cantor Fitzgerald Inc., then founded Envision Capital Management 22 years ago. As Envision's CEO, Marilyn and her company specialize in managing bond portfolios for individuals. Throughout these 22 years, Marilyn has written the bond column appearing in Forbes magazine, writes for Forbes.com and has authored three books about investing in bonds. Marilyn is a popular guest on CNBC, Fox Business News, PBS and major broadcast networks. Her comments--stated in plain English--guide individuals through the inner workings of the bond market. Marilyn and her husband, Chris Malburg, raise service dogs for the disabled.
---

Location:
Mercer Island Community & Event Center
8236 SE 24th St.
Mercer Island, WA 98040
Free parking in event center parking lot.

  9:30 a.m. — Registration
  9:45 a.m. — Presentation begins
12:45 p.m. — Adjournment
Open to the public. AAII membership is not required to attend.

Each One, Bring One
AAII members who preregister are entitled to bring a guest — at no charge to you or your friend — who has never attended an AAII seminar before. Your guest will not be asked for a contribution of any kind.
When you preregister, you don't need to know the name of your friend or even whether you'll invite one at all. But if you do, just have your guest show up and mention your name. It's that easy!
Refunds: Contact us at least 24 hours before the event begins, and you will receive a full refund.
Organizer
AAII Puget Sound Chapter
AAII local chapters — grassroots organizations led by volunteer members — allow AAII to extend its mission "person to person" to individual investors in their own communities by programming meetings that provide unbiased investment education in a social context.
Marilyn Cohen — Let the Bond Autopsy Begin