Marijuana Shopping and Grow Room Tour- Purchase Colorado Grown Marijuana

Weekly Event - Every Saturday: 11:59 PM to 11:59 PM (MDT)
Event Details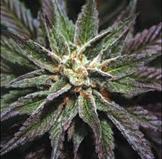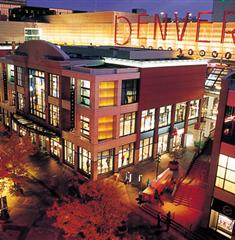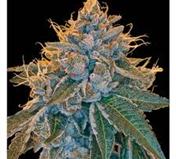 Are you in Denver, Colorado on vacation or on a business trip? Do you want to buy and smoke some Colorado grown marijuana legally while your here? Would you also like to take a tour of a marijuana grow room facility in a safe and friendly enviroment and be able to take pictures? Well, take a fun and exciting Marijuana Shopping and Grow Room Tour today!
Marijuana tours are scheduled from downtown Denver from (11am - 1pm) and (3pm to 5pm) every Friday and Saturday. The tours include a stop at 3 retail marijuana dispensaries including 1 grow room tour. You'll also recieve a free grab bag which includes (1) small glass smoking pipe, (1) lighter, (1) child resistent secure marijuana storage bag.
During your retail marijuana shopping tour you'll be able to legally buy marijuana infused edibles, concentrates, glass pipes and choose from hundreds of marijuana strains from which to purchase. Marijuana strains like Skunk, Kush, Grape Ape, Ak-47, Maui Waui, Nothern Lights, Sour Diesel,   Girl Scout Cookies, Durban Poison, Bubba Kush, Lemon Haze, Jack Herer and many more! 
During your grow room tour you will have access to view a State regulated marijuana grow room facility. You'll be able to see hundreds of marijuana plants being grown in a professional cultivation room. You will be able to observed the light system used, growing medium used, temperatures and vent system used. Make sure to bring your camera as picture taking is allowed at some of our tour locations .  
At the conclusion of your marijuana tour, your tour guide will share with you a free 1-gram sample* of each of the following TOP SHELF Marijuana Strains.
1-BANANA KUSH -Indica*
2-GIRL SCOUT COOKIES-Hybrid*
3-KANDY KUSH-hybrid
Pick up and drop off locations for this tour will be at : Starbucks,                         303 16th Street Mall #100  Denver, Colorado 80202. Across the street from the Sheraton Denver Downtown Hotel.
Tickets are in limited supply. Once a tour bus is sold out, no more tours ticket will be offered for that time until the following day based on availability. 420Weedtours.com looks forward to providing you with a safe, fun and marijuana friendly tour. Buy your tour ticket today or call us with your questions or reservations at 1-303-350-6396! Additional times and days are available for private groups.
*GIFTED MARIJUANA STRAINS ARE SUBJECT TO CHANGE WITHOUT NOTICE. ONLY TOP SHELF MARIJUANA STRAINS WILL BE CONSIDERED FOR REPLACEMENT.     
YOU MUST BE 21 YEARS OF AGE OR OLDER TO PURCHASE A 420WeedTours.com TOUR TICKET!!!! A VALID STATE ID MUST BE PRESENTED AT THE TIME OF STARTING YOUR TOUR. NO EXCEPTIONS!!!! THERE WILL BE NO REFUNDS ISSUED IF YOU PURCHASE A TOUR TICKET AND CANNOT PRODUCE A VALID STATE ID TO CONFIRM YOUR AGE. YOU WILL NEED TO SIGN A RELEASE FORM PRIOR TO TAKING THE TOUR. 420WeedTours.com RESERVES THE RIGHT TO REFUSE SERVICE TO ANYONE. 420Weedtours.com IS IN THE BUSINESS OF SELLING MARIJUANA FRIENDLY GUIDED TOUR TICKETS AND IS NOT IN THE BUSINESS OF SELLING MARIJUANA FOR PROFIT.  420WeedTours.com IS A MARIJUANA FRIENDLY TOUR COMPANY THAT OFTENTIMES SHARES WITH ITS TOUR GUEST , AT NO ADDITIONAL CHARGE, LEGAL QUANTITIES OF TOP SHELF MARIJUANA, WHILE BEING IN COMPLAINCE WITH COLORADO AMENDMENT 20 AND 64. 
Where

Tour Guest Meet At Starbucks, 303 16th Street Mall #100
303 16th Street Mall #100
Denver, CO 80202


Weekly Event - Every Saturday: 11:59 PM to 11:59 PM (MDT)
Add to my calendar
Organizer
420WeedTours.com (303)350-6396
Marijuana Shopping and Grow Room Tour- Purchase Colorado Grown Marijuana