Description
As the state implements CA's marijuana regulations, product makers, growers, and retailers need to consider what's ahead when it comes to labeling and packaging compliance. From recent visits to stores in the LA-area, we've seen that many products are not ready. This event will start by showing what's on the shelf today at a leading LA retailer, before discussions on what's ahead.
One impact to consider: packaged & finished products will need to be provided to distributors before mandatory compliance testing is performed by labs. This means labels need to be accurate to their contents. It might mean product makers need to test batches and products before final testing takes place. Dr. Jeff Raber, and the Werc Shop team, will be among the speakers discussing the impact of what's ahead, from experience as a both a lab and contract Operator that runs facilities that make products.
Packaging and labeling compliance require balancing spend under conditions of changing rules. Other presenters will be discussing ways you can save money – how to save on things that will have a long shelf life, and how suppliers can work as partners in managing risk.
Agenda:
- "Non-Compliant Products on the Shelf: what we found from visits to leading LA Retailers."
- Legal and Compliance in CA: "The impact of lab testing on labels & ingredient listing." -- Dr. Jeff Raber, CEO, The Werc Shop
- Product liability: "What Product Makers need to know about getting labeling right, and getting it wrong: managing risk while maintaining compliance." -- Tom Zuber, Managing Partner, Zuber Lawler & Del Duca

- Packaging & Labeling Support: "Working with the right partner/suppliers: ideas that can help SAVE you money." -- Robert Linngi, Senior Supply Chain Analyst, Kush Bottles & Guy Mikel, President, Color Label Solutions
Event start time: 7:00pm
Event end time: 9:45pm
This is a NON-CONSUMPTION EVENT. NO SALE, USE, OR DISPLAY WILL BE PERMITTED.
Industry Supporters: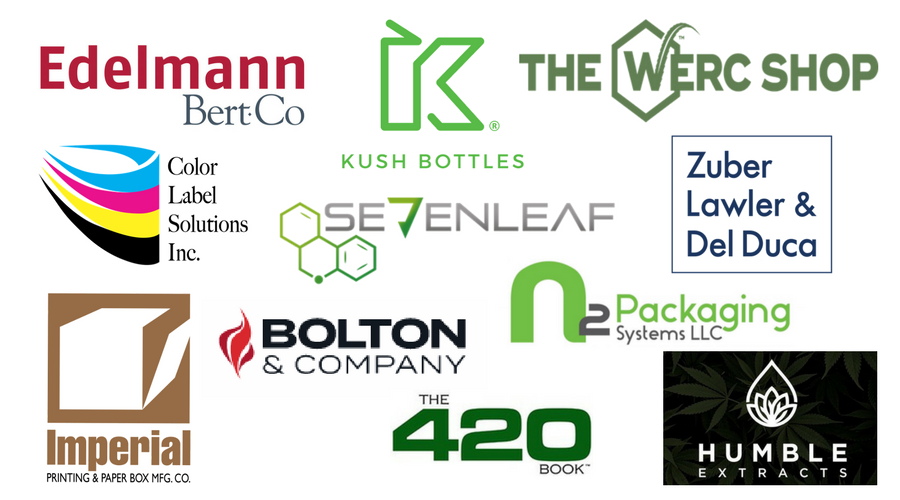 State & Associatiion Supporters: