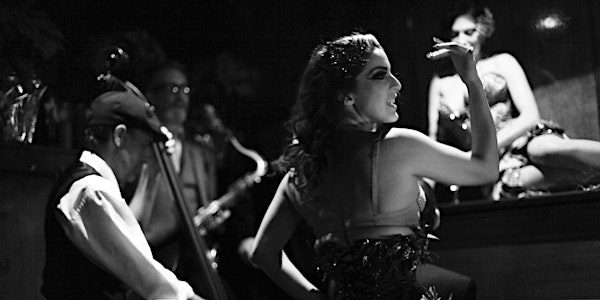 Marijuana Madness - The True Story of Marijuana Prohibition in the Jazz Era
When and where
Location
The Three Clubs 1123 Vine Street Los Angeles, CA 90038
Description
Marijuana Madness is a three-part series of live music and burlesque shows dedicated to telling the true story of Marijuana Prohibition and the musicians who were targeted by it, by harnessing the art of burlesque to parody these ludicrous claims that instilled a sense of fear in the public.
Step into the timeless atmosphere of Hollywood's nightlife landmark, The Three Clubs, and travel back in time to 1937, when National Marijuana Prohibition was first written into American Law.
Watch highlights from the debut show.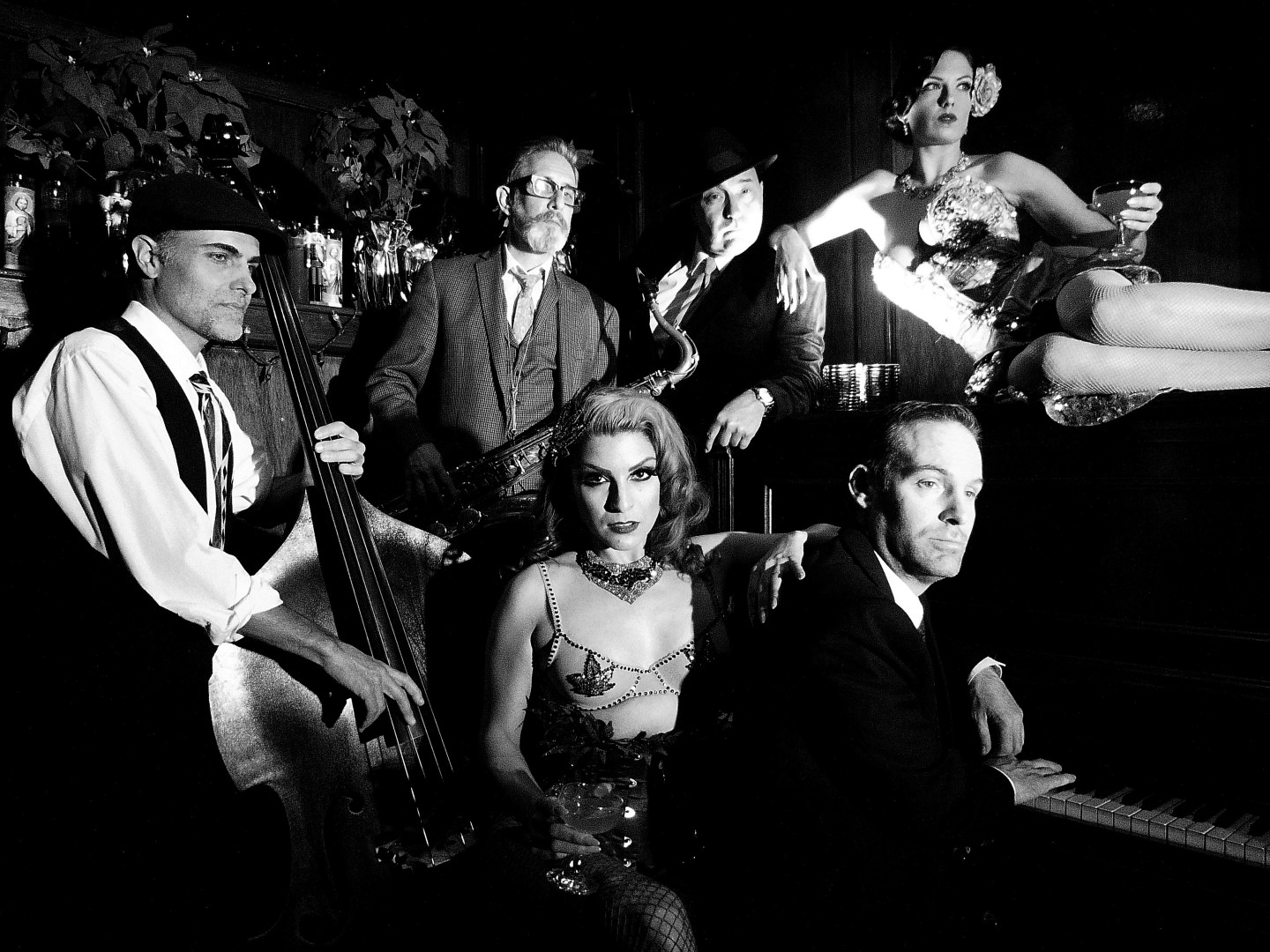 Once Marijuana Prohibition was written into law, a mass propaganda campaign followed and continued for over a decade to criminalize Marijuana in the public opinion. A key trend of this propaganda was how the substance affected moral decisions and encouraged debauchery.

Commissioner of Narcotics, Henry Anslinger, even targeted a certain group of people who were flagrantly violating the new law. What did these transgressors all have in common?

They had rhythm.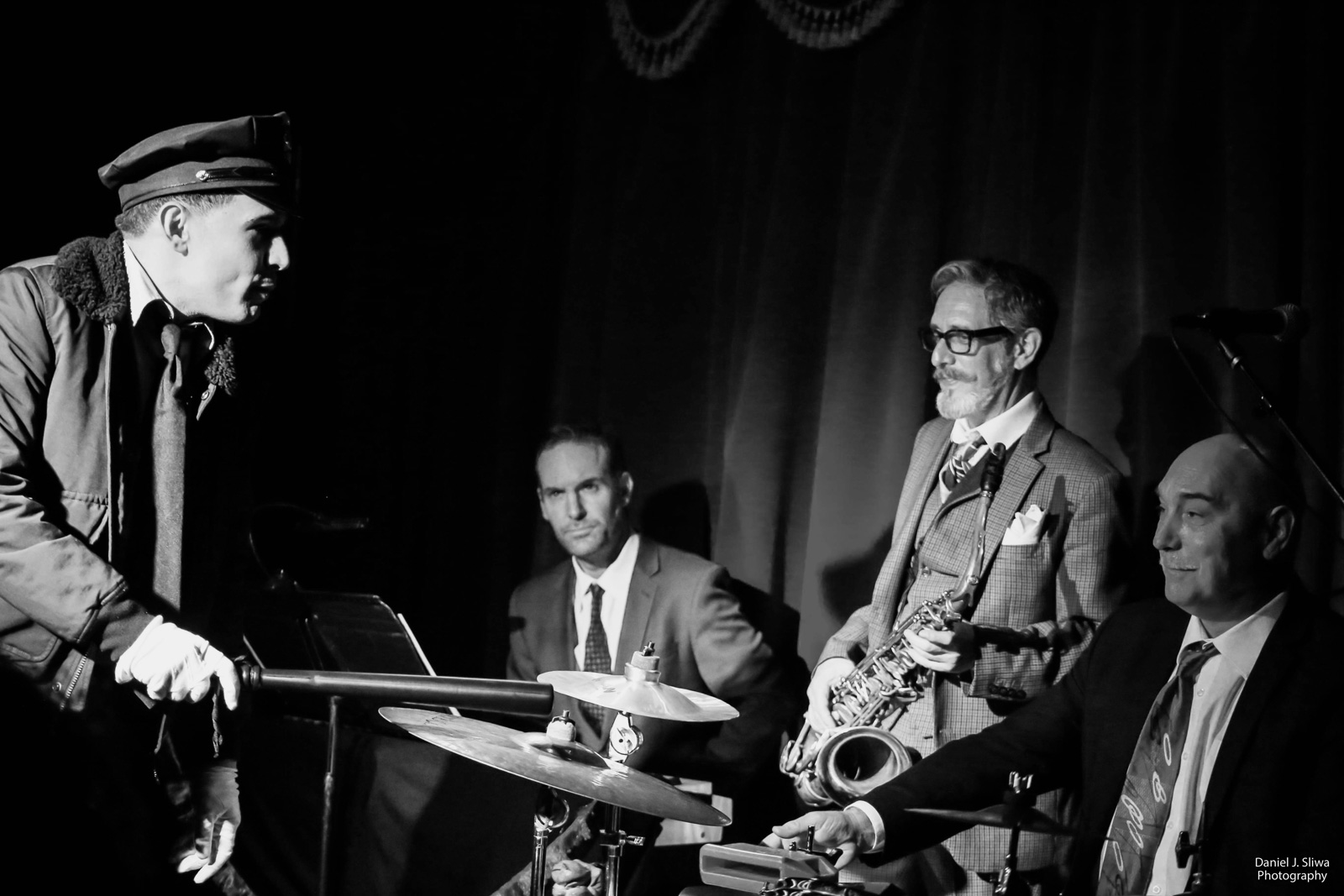 Many of the key geniuses of Jazz–Louis Armstrong, Dizzy Gillespie, Thelonious Monk, Billie Holiday, Duke Ellington, Cab Calloway–were also avid Marijuana smokers. Sending a shock wave through the thriving era of early Jazz, Marijuana Prohibition was decisively influenced by the racism and fear-mongering of the time.
These "devil's weed"-loving musicians didn't just smoke reefers—Marijuana was often disguised in lyrics using many slang terms, such as Jive, Tea, Gage, Reefer, Muggles, and Viper just to name a few.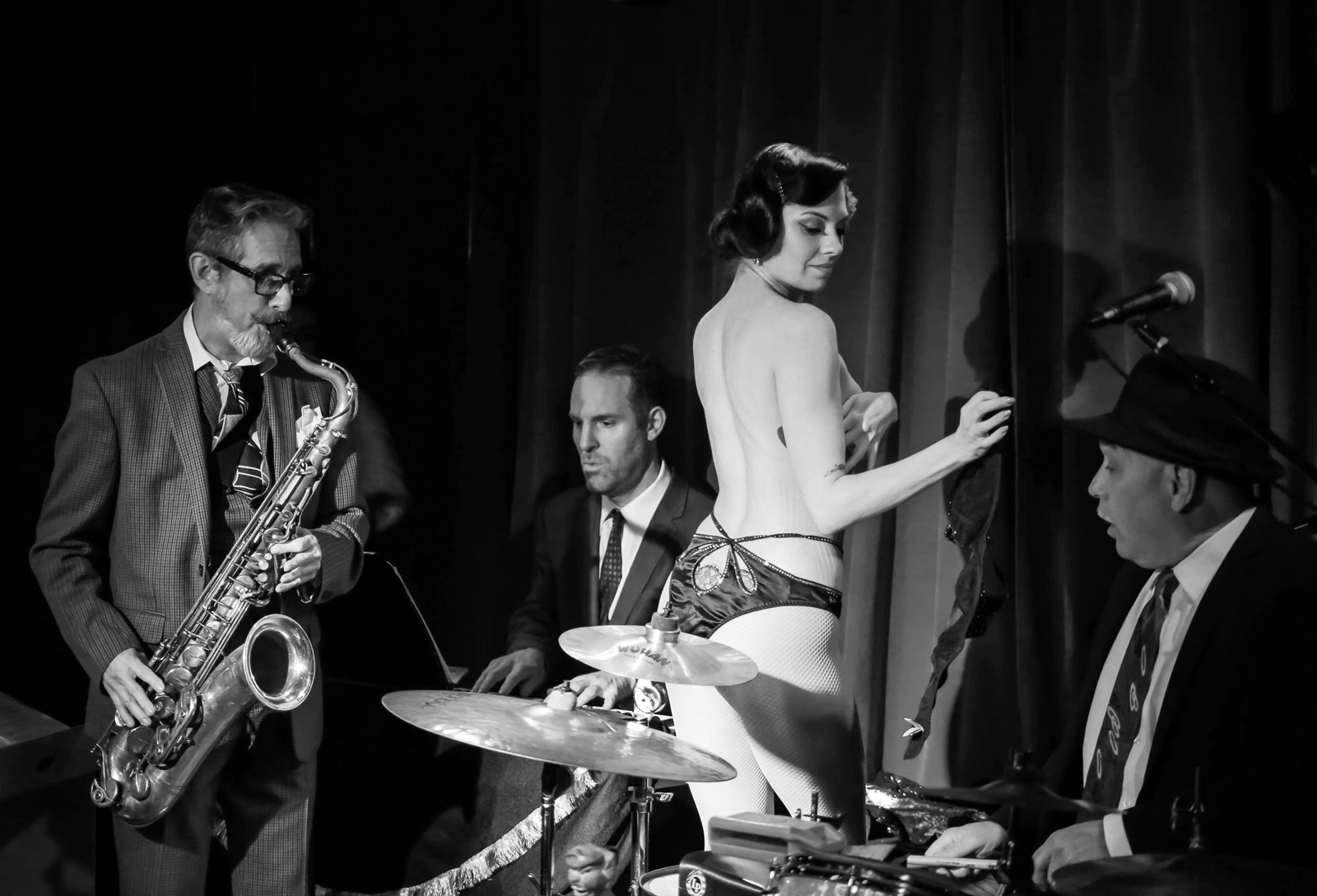 Marijuana Madness features Burlesque performer Amber Marie, a timeless beauty who's unforgettable performances embody exactly the dangerous allure that those accidental visionary anti-marijuana propagandists were warning against.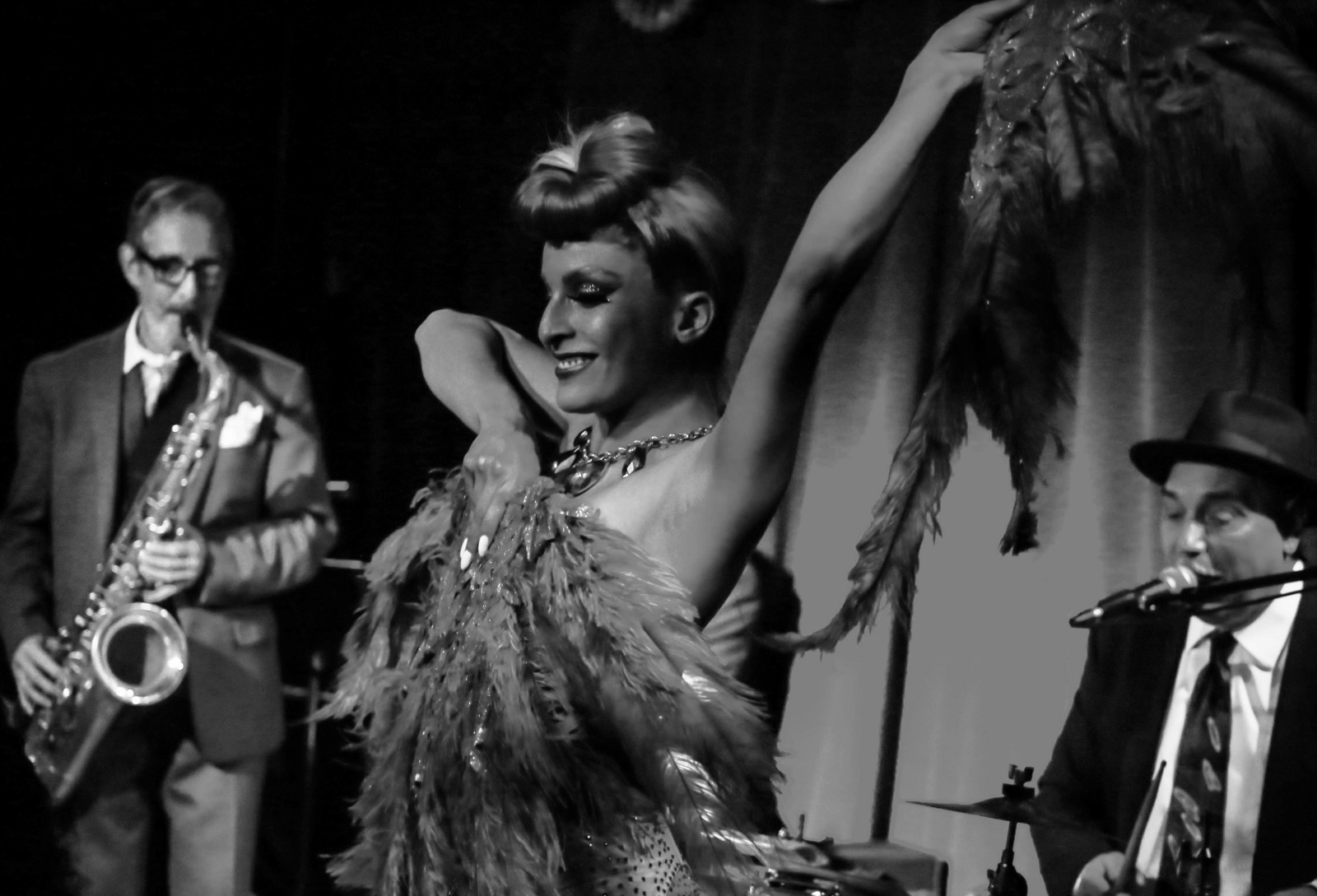 Also gracing the stage will be Miss Marquez, innovator of Cannabis themed burlesque performances, and serves as the Artistic Director of Marijuana Madness. Miss Marquez fully embraces cannabis culture with her outlandish cannabis-themed wardrobe and the billowing clouds of smoke that envelop her signature appearances around town.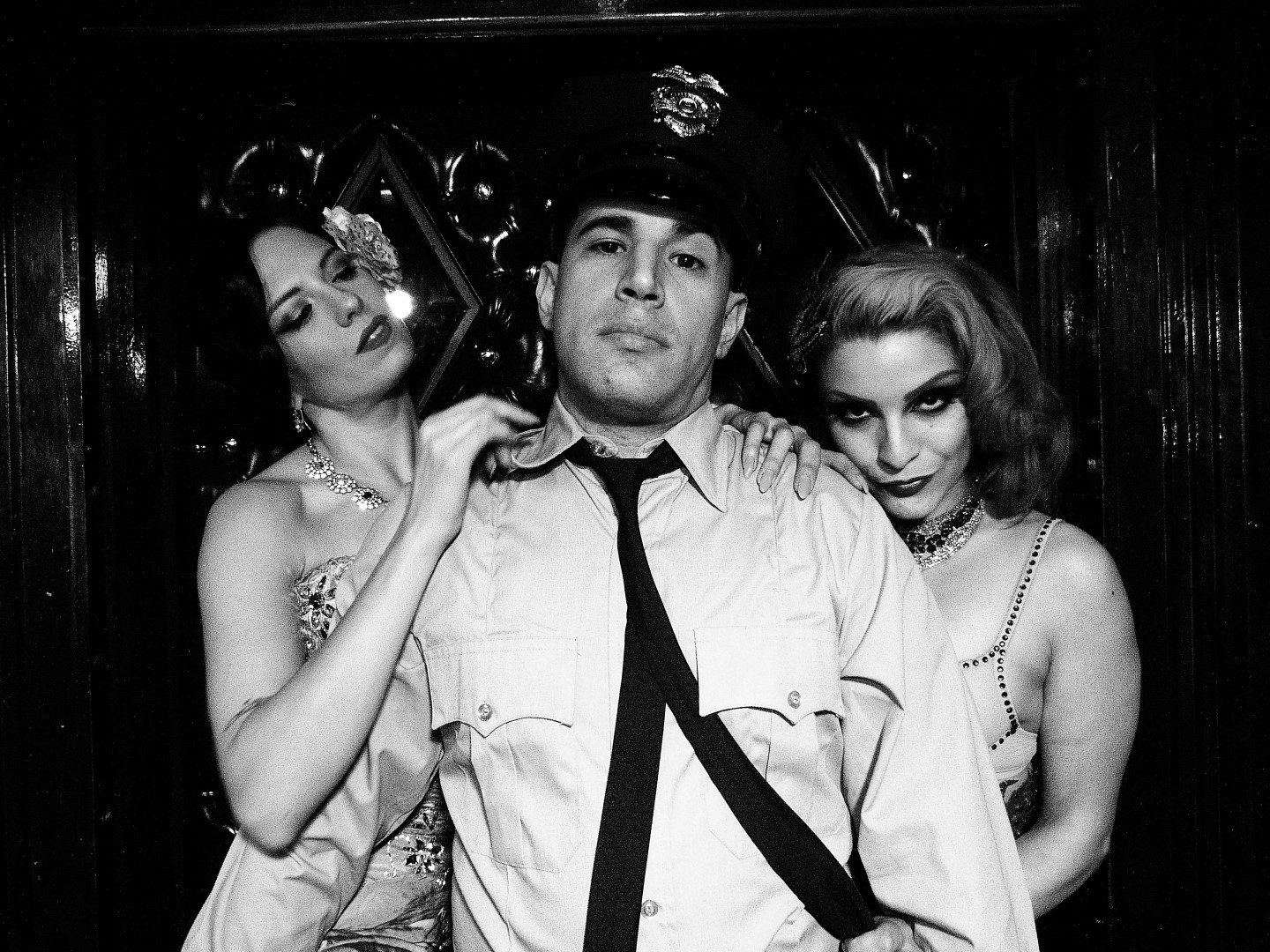 Tying together the narrative of this tale will be international and award-winning burlesque emcee, Tito Bonito (aka Cuban Missile Crisis), who was named one of LA Weekly's People of the Year 2016, and in 2017 took home the award for "most Comedic" at the Burlesque Hall of Fame.

The Band bringing the Jazz Era to life is the newly convened The Mad Reeefers, featuring some of LA's most sought-after Jazz musicians. The band includes Willie McNeil (drums), Bill Ungerman (saxophone) Mike Boito (piano), Ollie Steinburg (bass).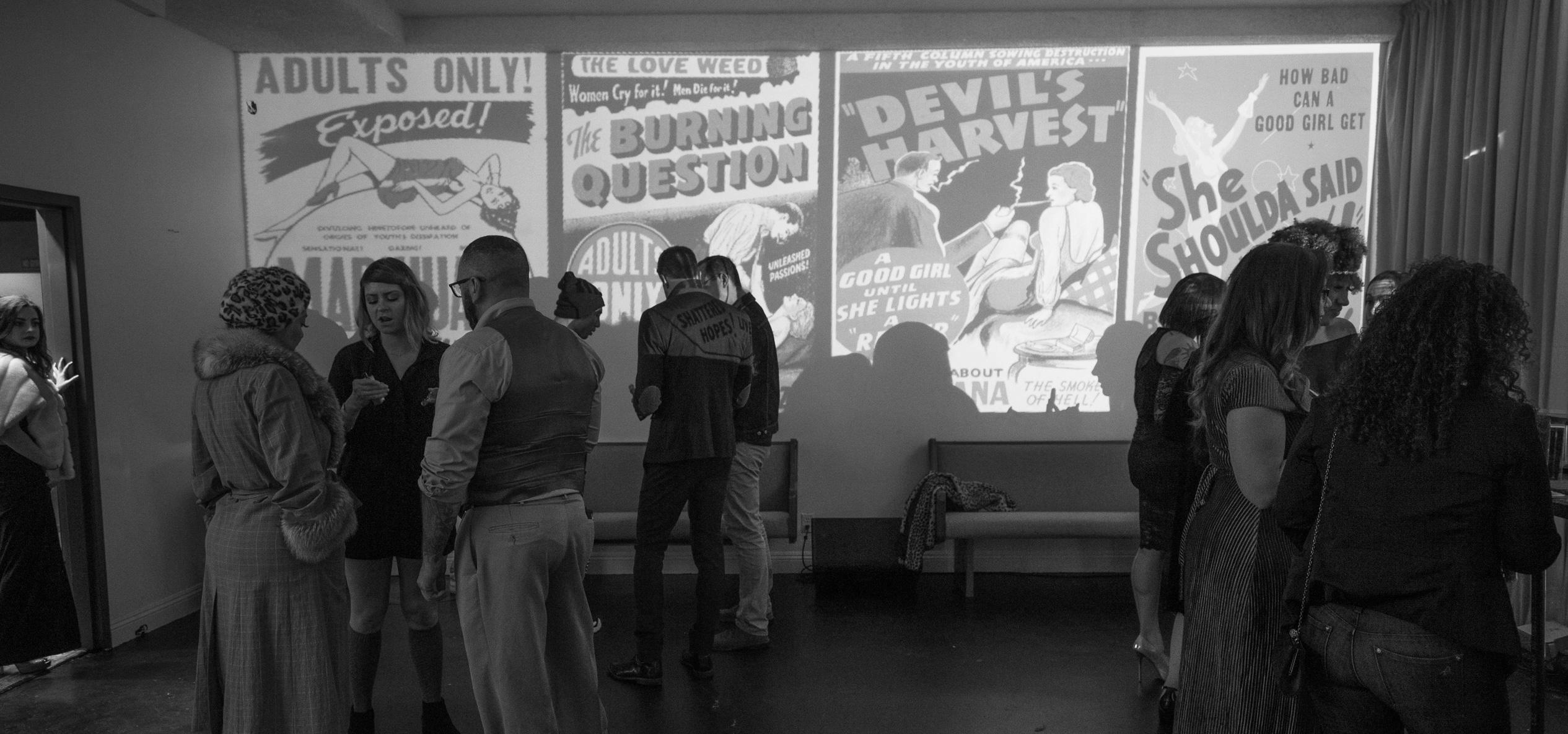 In true prohibition style, a separate Viper Lounge will be open before the show, during intermission, and after the show. Viper Lounge guests can elevate and enhance their experience with the signature GRASSFED vape-bar, and delectable health conscious treats, while getting an intimate introduction to the cast of the show.
Viper Lounge sponsors providing information only include: Bloomfield (Flower); Trichohm (Live Rosin Extracts); VapeXhale, Firefly & Davinci (Vaping Accessories); To Whom It May, Medicine Box (Edibles); Pride Wellness (CBD Cocktails)
* You are welcome to bring your own flower to get pressed by Trichohm.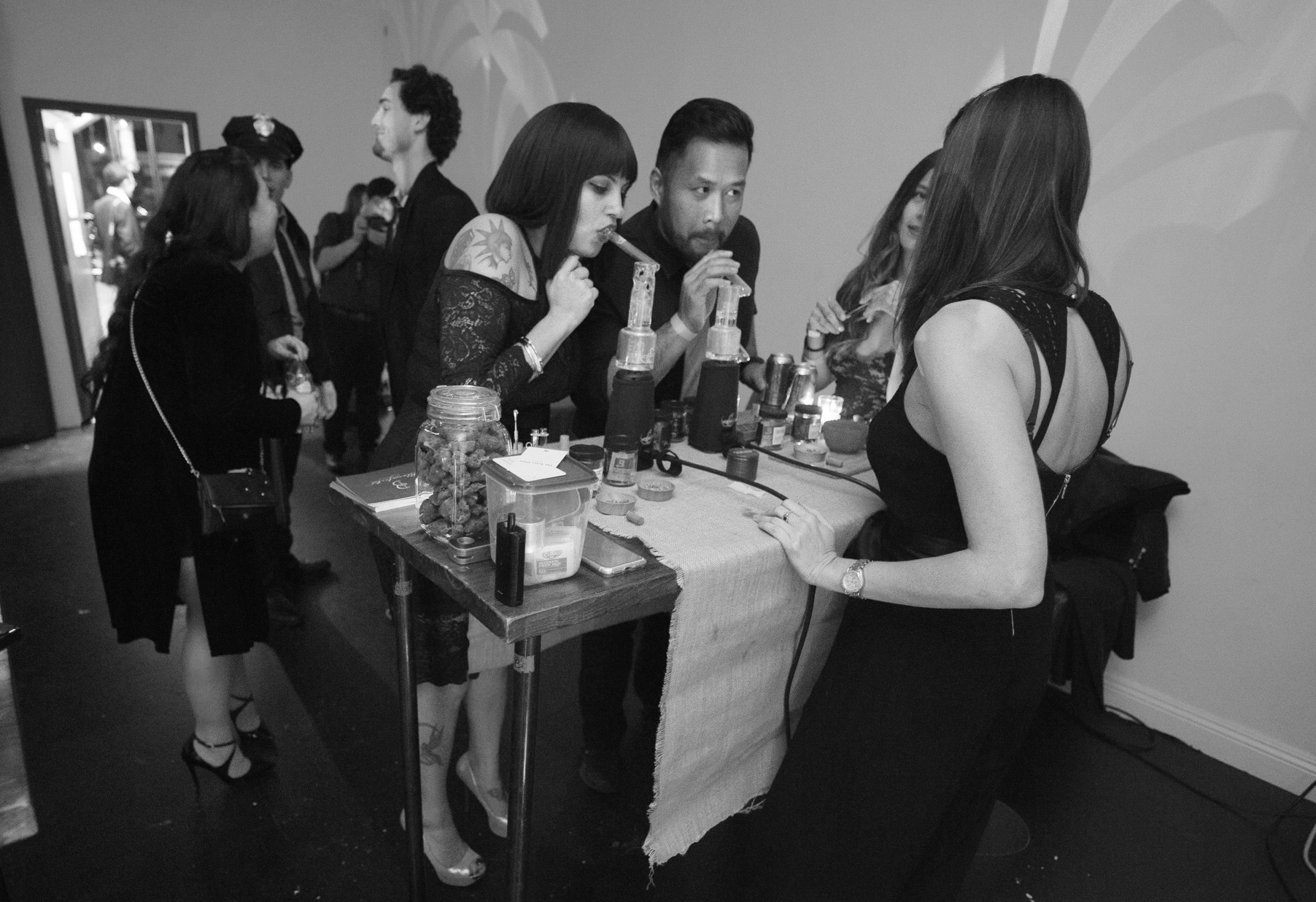 Do it in style: VIP guests will enjoy reserved seating, a CBD Mocktail, Viper Lounge access, and a non-medicated curated gift bag from one of our sponsors.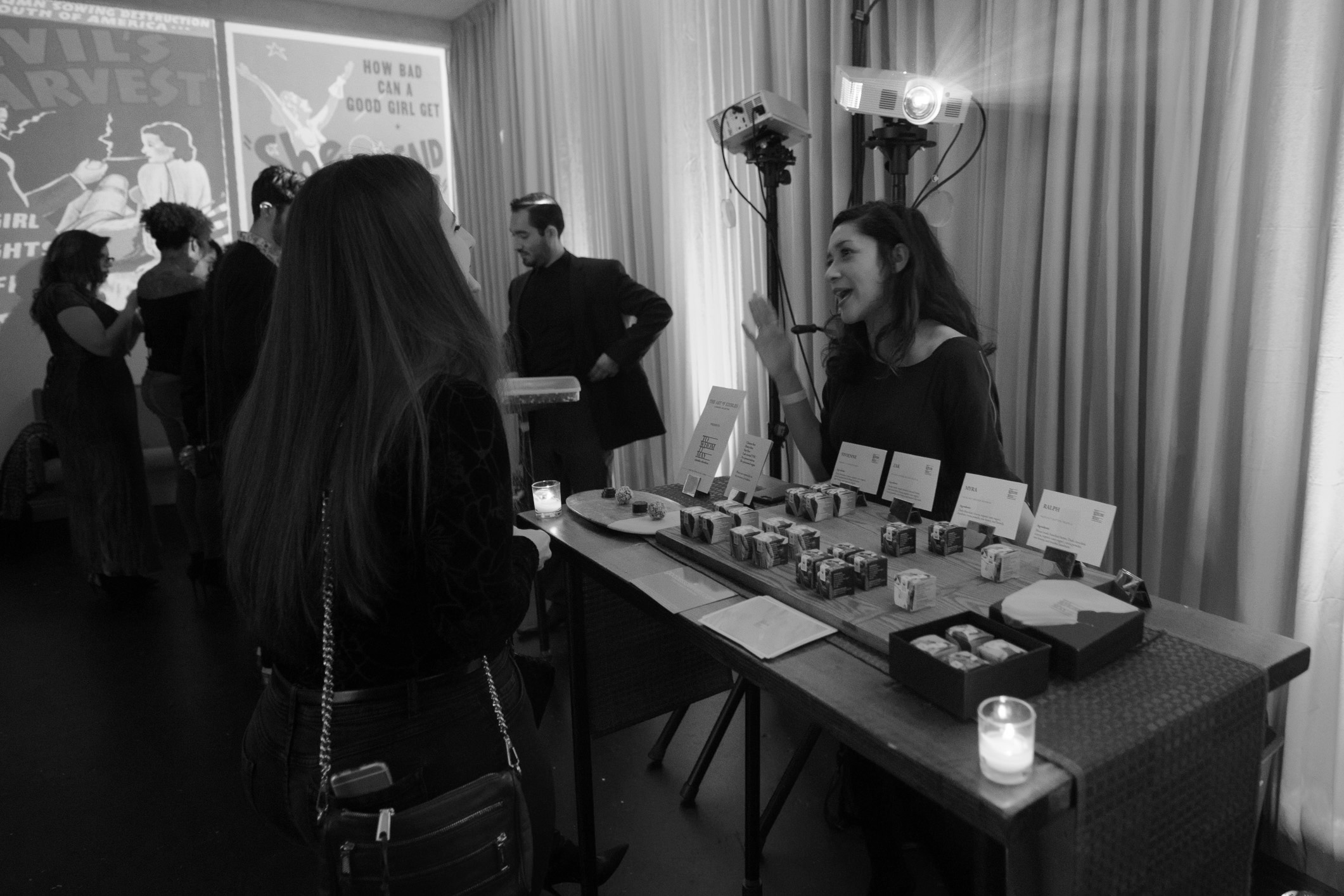 GRASSFED events are for members only.
First time guests are required to complete the GRASSFED membership application questions when purchasing a ticket.
Unapproved applications will be refunded full ticket price.
The event is consumption friendly and is open to any Adults 21+
There is ABSOLUTELY no sale of any products at our events.
Please consume responsibly and use Lyft/Uber.
FAQs
Do I need a doctor's recommendation letter to enter the event?
No. All adults 21+ who are GRASSFED members are welcome.
How can I become a GRASSFED member?
There are two ways to become a GRASSFED member, you can fill the membership application on grassfed.la, or complete the membership application questions when you purchase a ticket.
* A full refund will be issued in case your application is denied.
Can I purchase any products at your event?
No. If you like any of the products from our sponsors, you can inquire with them on how / where you can purchase their product.
What is the exact address for your event?
The Three Clubs, 1123 Vine Street, Los Angeles, CA 90038

What are my transportation/parking options for getting to and from the event?
Limited street and paid parking is available, we recommend Lyft / Uber
What is the dress code?
Swanky cabaret attire "highly" recommended.
What can I bring into the event?
You are encouraged to bring your favorite strain to vaporize (no smoking on premises).
How can I contact the organizer with any questions?
Events@grassfed.la
Is my registration fee or ticket transferrable?
Only to existing GRASSFED members
What's the refund policy?
No refunds.